How to get your hair and beauty business ready for the wedding season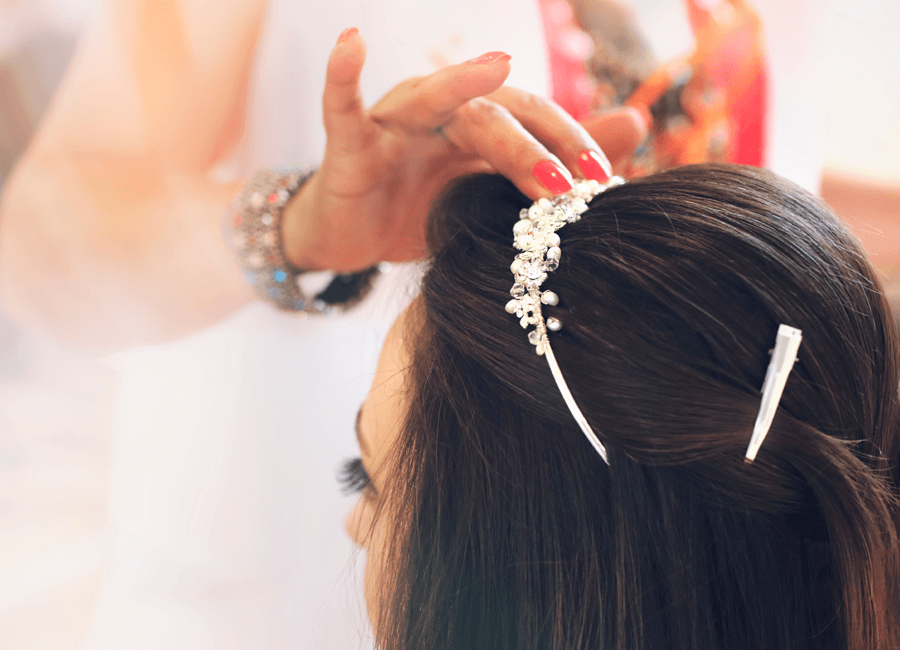 Brides spend just over £300 on hair and beauty in the run up their wedding*. So it pays to make sure you're ready for the wedding season…
When is peak wedding season?
The most popular months to get married in the UK are between May and September.
Yet according to research by Hitched magazine, the average bride spends 20 months planning her wedding. Which means you also need to be ready for bridal consultations well in advance of these peak months.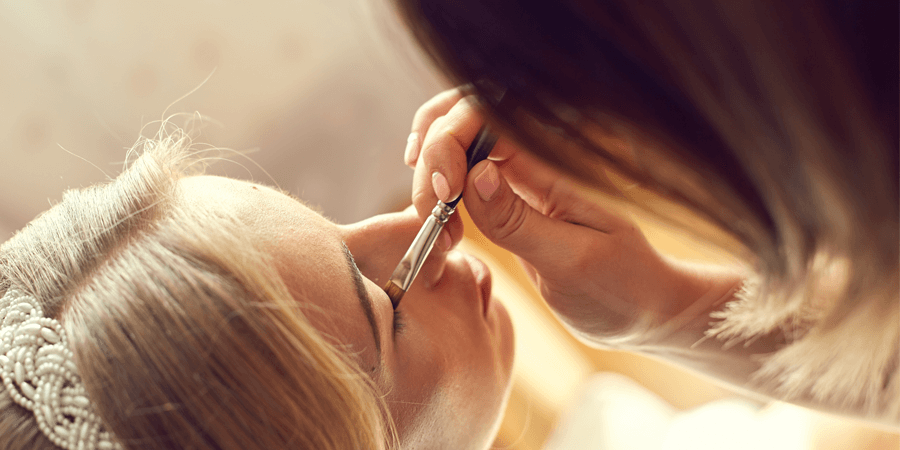 What's the best way to attract brides to your salon?
With so much competition in the hair and beauty industry, simple steps from networking with local wedding businesses to creating VIP bridal experiences can all help draw in newly engaged clients.
And if you find August and September are quieter periods, then attracting more brides-to-be to your salon is even more important.
Try these five top tips for getting more brides - and their bridesmaids! - to book you for their big day…
"Make your salon or business stand out from the crowd by creating a hair or beauty wedding day countdown"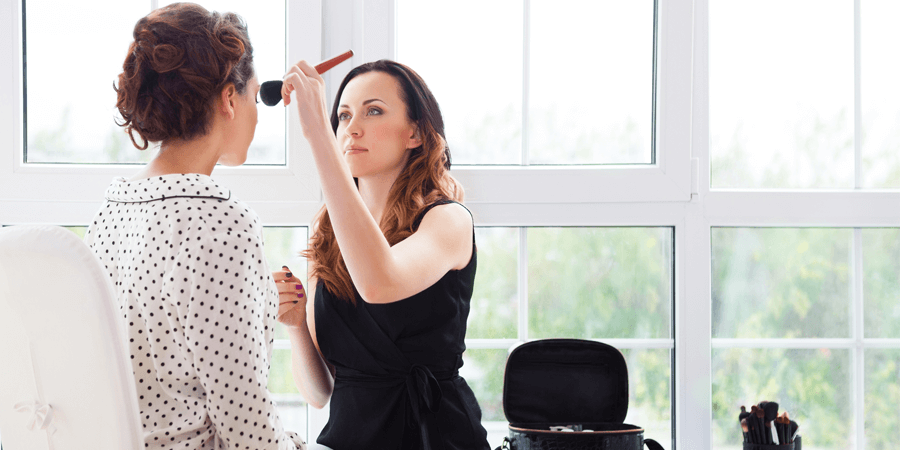 Offer a free wedding consultation for the bride
Every bride will have spent MONTHS reading bridal magazines and creating Pinterest boards with gorgeous wedding hairstyles and beauty looks. So it's only natural that they'll want to have a practice run of their dream hairstyle or make-up before the big day.
Think about offering a free initial consultation for brides-to-be where they can discuss their ideas. If you run a salon, it might also be worth making one (or more) of your team 'wedding day specialists' to really position your salon or business as an expert in wedding day hair and beauty. You could even book them on to our bridal hair training course.
After this free consultation, you can then charge for a practice run on top of the actual wedding day appointment.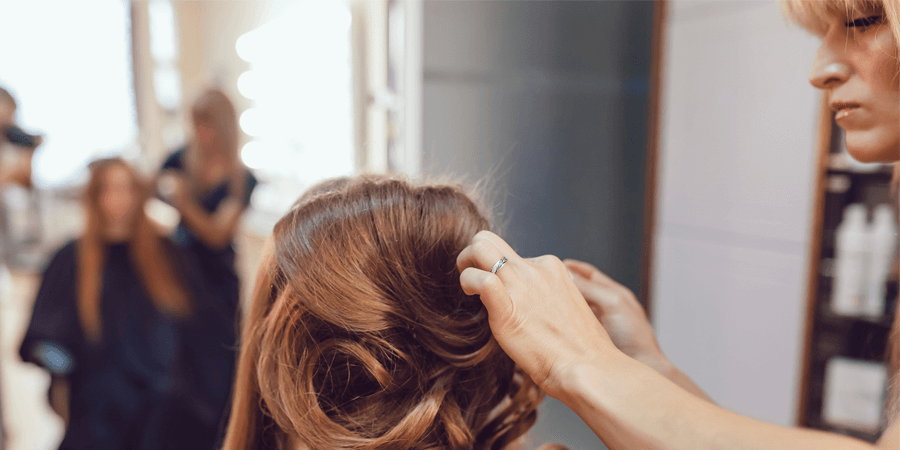 Use social media to reach brides
According to research by bridal website The Knot, a whopping 40 million happy couples turn to Pinterest for wedding day inspiration.
If you haven't already got a Pinterest board for your business, it's definitely worth getting started. You can upload your own images of wedding hair and beauty looks you've created, or repin images you think brides might like.
You can also pin your images to group wedding boards - a brilliant way to get your salon noticed by brides.
It's also a good idea to use your Facebook page: post lots of photos of bridal hair or make-up, pay for some Facebook ads to reach brides-to-be and even think about doing a Facebook competition - a free bridal practice run for example - to attract more customers.
Also, ask your brides to share photos from their big day on social media and tag you - you can then share on your pages.
Connect with local wedding businesses
From florists to venues, there are bound to be lots of local businesses that focus on weddings. So unleash your networking skills and pay them a visit! Tell them about your salon and ask if they'd be interested in referring clients to you - and vice versa.
Word of mouth - especially from trusted wedding businesses - is a really powerful marketing tool.
Market in the right places
A great way to book more brides is to show them all the gorgeous wedding day looks you can offer. And what better place to do this than at a wedding fair.
Make a list of all your local bridal fairs and either pay for a stand at the most popular ones or offer to do the hair and make-up for their bridal catwalk show.
Also, make sure you have a slick booklet to hand out to potential clients with details of all the bridal services you offer.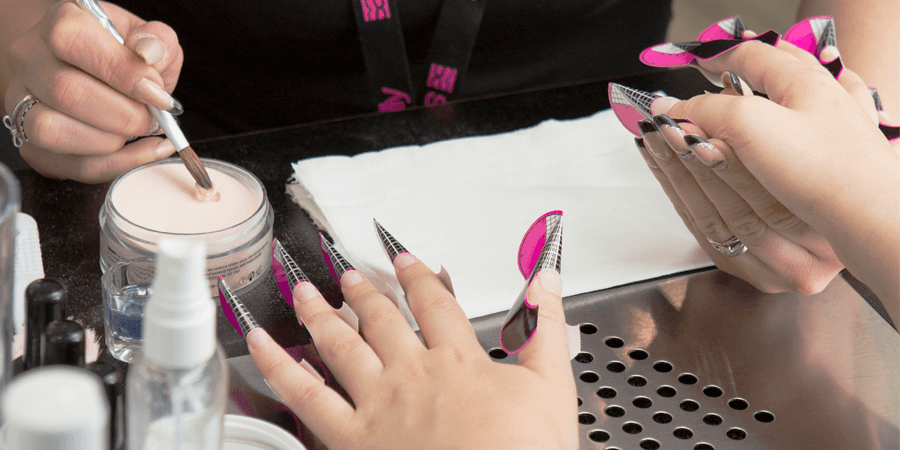 Create a 'bridal hair and beauty countdown'
Make your salon or business stand out from the crowd by creating a hair or beauty wedding day countdown. This could be a glossy booklet that has a 12 or six-month series of treatments you recommend for brides-to-be: from deep conditioning treatments to microdermabrasion and nail repair programmes.
It's a brilliant way to sell your services and also get your new clients to book more appointments. Check out the Vogue bridal beauty countdown for inspiration of what you could offer your clients.
Offer a VIP experience
Every bride wants to feel special. So create a VIP experience for your wedding clients. This could include a glass of champagne on her wedding day, a goodie bag with miniature pampering treats, or a skin care kit for her to take away.
If you have the space, you could also create a special wedding 'zone' in your salon: this is also a fantastic way of also booking in the whole bridal party - from bridesmaids to the mother of the bride.
Know all the latest bridal trends
Do your research… be on top of all the new wedding hair and beauty trends so you can help your brides-to-be pick their look.
Not only will this seriously impress them, it's also likely to make them tell their friends about you. And this means a whole new load of referrals when they then get engaged!
What are your wedding tips?
Is wedding season a busy time for you? And how do you attract brides-to-be to your business? Share your tips on our Facebook page, @SalonServicesUK
Stay inspired
Recent Posts