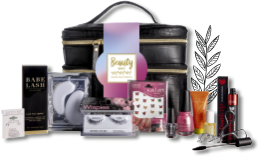 The ultimate spray tanning solution
Benefits from naturally derived ingredients
Enriched with Shea Butter and Avocado to moisturise the skin
For a natural, golden tan every time
Alcohol and paraben free

Removes Self- Tan in Minutes
Easy Application
Light and gentle mousse formula
Contains soothing Aloe Vera
Leaves skin ready for fresh application of self-tan!

Tantruth The Protector Professional Self Tan Barrier Cream
Protect problem areas
Creates an invisible barrier
Beautifully scented

Tantruth The Secret Daily Gradual Self Tan
Create a natural sun-kissed glow
Luxurious body moisturiser
Perfect to maintain a natural or self-tan

Tantruth The Primer Pre-Tanning Perfecting Spray
Designed to ready the skin prior to treatment
Creates a flawless finish
Delivers professional salon results
Nourishes and hydrates the skin

Fast-acting professional tanning spray
Develops a golden glow in just one hour
Lightweight, fast-drying formula
Contains Vegetan Premium to optimise performance
Develops a deeper, darker tan in up to four hours

The ultimate spray tanning solution
Benefits from naturally derived ingredients
Enriched with Shea Butter and Avocado to moisturise the skin
For a deeper, darker tan every time
Alcohol and paraben free

Tantruth The Shimmer Instant Wash-Off Self Tan Gel
Instant golden tan
Infused with silhouette refining technology
Quick-drying formula
Can be showered off

Extra dark self-tanning mousse
Silhouette refining technology to deliver deeper than dark tan
Enriched with Shea Butter and Avocado
Leaves skin feeling moisturised and nourished
Long lasting colour with fast drying technology

Tantruth The Rapid Fast-Acting Self Tan Liquid
Glides effortlessly onto the skin
Instant bronze glow
Fast drying formula
Long-lasting tan that won't fade out

Clear self-tanning lotion from Tantruth
Colour guide-free
Dries free of application signs
Long-lasting with even fade-off
With silhouette-refining technology and Vegetan Premium

Tantruth The Prolonger Tan Enhancing Body Moisturiser
Designed to nourish, re-hydrate and prolong the life of your tan
Leaves skin with a subtle glow
Contains shea butter and avocado

Tantruth The Perfectionist Exfoliating Body Scrub
Leaves skin fresh and ready for tanning
Helps to develop an even, streak-free tan
Can be used before or after tanning to keep skin fresh

The ultimate spray tanning solution
9% DHA with colour guide
Enriched with Vegetan Premium for natural results
For a natural, golden tan every time
Two 1L bottles supplied

Tantruth The Mousse Lightweight Self Tan
Streak-free flawless finish
Formulated with silhouette refining technology
Long-lasting and even fade-off
Fast-drying technology

Tantruth Pro-45 Spray Tanning Kit
Compact design
Over 50 products

A fast-drying, non-greasy tanning oil
Glides on to skin easily to leave a beautifully bronzed golden glow
Enhanced with Avocado and Shea Butter to lock in essential moisture leaving the skin feeling silky smooth
Contains Vegetan Premium to help maximise colour and long lasting, natural results.
Alcohol and Paraben free

Tantruth The Intensifier Tan Booster Drops
Personalise your tan
Create the deepest, darkest tan possible
Perfect product for shading and contouring

Tantruth The Ultimate Tanning Collection
Contains a trio of delights designed to deliver darker skin
Includes body scrub, lotion and moisturiser

The Mist Airbrush Express from Tantruth
Quick and easy tanning in an aerosol spray
Develops in four to six hours
Super-fine spray with aloe vera and vitamin E
Supplied in a 200ml can

Tantruth The Ultimate Self Tan Lotion
Perfect for face and body
Alcohol and paraben-free
Long-lasting and even fade-off

Pro-125 Spray Tanning Kit from Tantruth
With compressor and gun
Includes 1l Tantruth spray
Marketing pack supplied

Tantruth The Bronze Bronzing Face Gel
Maximise your skin's natural tone
Used on the body and face
Unique formula contains vegetan premium, shea butter and avocado
Alcohol and paraben-free
      Find professional spray tan products, self tan sprays, application mitts and more designed for beautiful, natural-looking tans to be achieved in your salon. We also stock essential tanning supplies such as sunbed goggles and modesty briefs to ensure you have all the professional tanning supplies you will need.