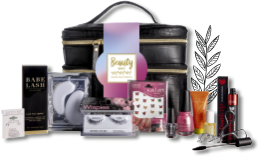 High quality disposable waxing strips
Strong and durable
Ensures a clean waxing treatment
Suitable for facial or body waxing

Disposable and hygienic
Particularly suitable for use on legs and body
Flexible and manageable for smooth and efficient wax application
14cm
Pack of 100

Superior pre soaked wipes
For effective removal of wax
Suitable for all types of surfaces and wax heaters
Approx. 100 wipes

The ideal kit to start your career in waxing
All the essentials you need for a full waxing treatment
Perfect for students or beauty professionals
Includes 1000cc wax heater with electronic temperature control
A great value starter kit

Salon Services Slim Spatulas
Ideal for application of depilatory product
Disposable
Flexible and manageable
Suitable for hair removal of the upper lip, eyebrows

Superior pre soaked cleansing wipes
Effectively cleanses and prepares skin for waxing
Removes deodrant, make up and body oils
Approx. 100 wipes

S Pro Creme Wax Tea Tree
Perfect for sensitive skin
Antiseptic and soothing qualities
Suitable for all areas of waxing and all skin types

Salon Services After Wax Lotion
Cools and moisturises skin
Contains a superior blend of oils and tea tree oil
Minimising the risk of skin irritations
Lavender and aloe vera soothe and calm

Cleans roller heads between waxing treatments
Kills bacteria during use
Antiseptic and antibacterial

Salon Services Mini Wax Strips
Strong and durable
Consistent results
Disposable
Ideal for bikini, underam and facial waxing

Salon Services After Wax Oil
Moisturise and nourish the skin
Gentle formula provides the perfect finish
With lavender and aloe vera
Soothe and calm the skin

Hot film wax beads
No strips required
Suitbale for all areas
for all skin types

Pink quality waxing strips
100 pack
Disposable and durable
For face, bikini and body
Home or salon use

Salon Services Fabric Waxing Strips
100 pack
High-quality
Strong and durable
For facial and body waxing

Salon Services After Wax Lotion
Sooth and calm the skin
Superior blend of oils and moisturising agents
Contains aloe vera and lavender
Applying this lotion will reduce the appearance any redness
Reduces inflammation and prevent irritation

Salon Services Eyebrow Spatulas
Perfect for intricate waxing areas
Small and disposable
Ideal for application on eyebrows

Salon Services Pre Wax Spray
Better results
A convenient, refreshing treatment
Improve the efficiency of the treatment
Gentle formula removes all traces of dirt, oils, lotion and make up

Fine, unscented talc
Ideal for removing excess moisture on the skin
Ideal for use prior to waxing treatments
Suitable for use after shaving
Leaves skin feeling soft and silky

Roll On Warm Wax Refills from Salon Services
For hair removal
With tea tree, a natural antiseptic
Use with strips on face and body
Six 80g bottles supplied

Roll On Warm Wax
For hair removal
Orginal, for face and body
Six 80g bottles supplied

Salon Services Pre Wax Lotion
Cleanses skin before waxing
Contains tea tree oil
Designed to clean skin
Light refreshing cleansing lotion

Pink sweet fruit scented hot film wax
No waxing strips required
Perfect for all areas of waxing
Suitable for all skin types
No animal-derived products used

Salon Services Wax Heater Collars
From Salon Services
Disposable
Protect wax heaters from damage
50 pack

S Pro Warm Wax Original
Easy to control hair removal
Ideal for facial hair removal
Removes strong deep rooted hairs

Aluminium foil cups
Box of 20
Designed for use with the Salon Services Mini Wax Heater

Stripless hot film wax
Strawberry and cream scented
Melts at a low temperature
For all skin types
Suitible for bikini, underarms, eyebrow and upper lip

Salon Services Warm Wax Roller with fixed cartridges
From The Darent Wax Company Ltd
Specially Formulated
Quick and easy
3 pack

Salon Services Gel Wax Aloe Vera & Peppermint
Removes hair effectively
Rosin-free
Fresh scented
Suitable for all areas and appropriate for all skin types

Salon Services Removable Wax Container
Use a variety of waxes in the same heater
Removable inner bucket
For 1000cc heaters
Includes a handle and a metal bar for excess wax

Electronic temperature control up to 115 C
Locking lid and collar
1000cc capacity
Removable main lead
Large handle for easy movement

Brow scissor and brush set from Tweezerman
Stainless steel scissors
Precision sharp and thin blades
For trimming and shaping of brows
Ergonomic design

Salon Services Replacement Wax Pot
For use with 500cc Heater
Metal pot
Store waxes for multiple treatments
Improved hygiene and efficiency

The perfect portable kit for quick and easy waxing
Ideal for mobile therapists and brow technicians
Compact and lightweight 100cc heater
Includes beaded wax and accessories
Contains: Wax Heater 100cc, Beaded Wax 100g, Disposable Wooden Spatulas (Pack of 10) and Aluminium Foil Cups (Pack of 10).

Face and Body Sugar
From Salon Services
Gentle natural formula
Long lasting results
Easy application

Electronic temperature control up to 115 C
Locking lid and collar
Removable main lead
Large handle for easy movement
High quality, fire resistant PCB
      Whether you need waxing kits or shaving supplies, choose from our range of hair removal products at Salon Services. With top brands like Sienna X and Just Wax to choose from, you can guarantee professional results for your clients.