Suitable Level
intermediate
Lômé Paris Online Hair Colour Course
https://www.salon-services.com/ie/training/hair-training-courses/hair-colour-courses/l%C3%B4m%C3%A9-paris-online-hair-colour-course/545768.html
€ 25,65
ex. VAT
(Trade Price)
545768
Suitable Level
intermediate
Join Rena our colour brand educator for a 45 minute live webinar session to learn more about Lômé Paris and some useful hints & tips to get the most out of it.
Top Features
You will gain basic knowledge of the brand & how to use it.
Q&A Session at the end to ...
Read more
Select Variation for Availability
What to expect when booking this course
Once you have booked on your course you will receive an automated email confirming your booking, 24 Hours before your course you will receive a Webex invitation with instructions on how to join the live session.
Recently Viewed Products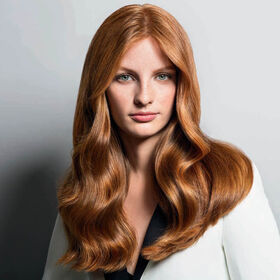 Join Rena our colour brand educator for a 45 minute live webinar session to learn more about Lômé Paris and some useful hints & tips to get the most out of it.<br> <br> <b>Top Features</b><br> <ul><li>You will gain basic knowledge of the brand & how to use it.</li> <li>Q&A Session at the end to cover any questions you may have. </li> </ul><br> <b>Key Learnings</b><br> <ul> <li>Understanding of the brand</li> <li>Hints & tips to get the most out of it. </li> </ul> <br> <b>Additional Information</b><br> <ul><li>Qualified Hairdressers with NVQ 2 & above will benefit from this session. <li> <li>Your £20 (excluding vat) course fee is redeemable against your next Lômé Paris purchase after the session totalling £30 (excluding vat) or more. Please note that if you purchase the course in store you can only redeem the offer in store by showing your receipt and if you purchase online you will be sent a unique promo code to use online once the session is over. The offer can only be used once within 10 days after the session has concluded.</li></ul>