Making the most of Retail opportunities for your business.
Selling retail in your Salon or Freelance Hair Business
Are you stuck with choosing the right products to sell on to your clients? As you prepare to open your doors once again, we've got you covered. From luscious hair care treatments to the bestselling Olaplex, don't miss out on these must-have brands and products which will provide the best retail opportunities for your salon or freelance business.
Olaplex
The brand everyone is talking about, Olaplex offers the ultimate repair and protect system that rebuilds broken hair bonds. Suitable for all hair types, the products available are must-haves for your clients to keep their hair healthy long after their appointment. Whether it's been coloured or chemically treated, Olaplex's groundbreaking six-step process is scientifically proven to leave hair 68% more repaired and up to 3 times stronger.
While you can offer Olaplex as an add-on to your client's treatment, No.1 and No.2 are in-salon only. To boost profits for your salon or freelance business, why don't you recommend No.3 and No.0 as a duo at-home treatment? Or why not take it a step further by recommending the entire Olaplex at-home range? With products including the No.4 Bond Maintenance Shampoo, No.5 Bond Maintenance Conditioner and the No.6 Bond Smoother, Olaplex's range of take-home products offer your clients the ultimate healthy hair care routine.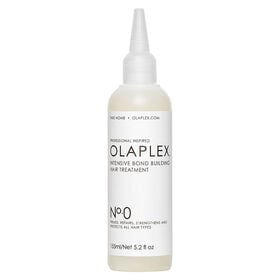 <ul><li>No.0 Intensive Bond Building Hair Treatment</li><li>Primes hair to absorb nourishment</li><li>Repairs hair from chemical, thermal, mechanical & environmental damage</li><li>Strengthens the bonds and protects hair structure</li><li>Suitable and beneficial for all hair types</li></ul>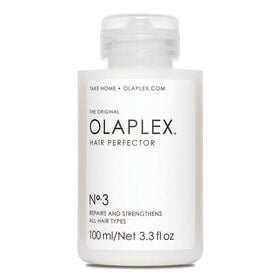 <ul><li>No.3 Bond Perfector is designed for at-home use</li><li>Helps maintain hair integrity, softness and shine</li><li>Provides real, structural repair that works from within</li><li>Maintain strong, healthy looking hair between salon visits</li></ul>
Hair toners
If you want to make sure your clients maintain their new colour, hair toners are the perfect products to retail. During your client's appointment, educate them as to why they should use a toner: Formulated to keep colour healthy and bright long after appointments, the best part about hair toners is they can be tailored to different hair shades. Whether it's deep purple to neutralise brassiness in blondes or blue to cool warm browns, shop our range of toners you can sell on to your clients. Some of our bestselling brands that supply great toners for you to offer to customers include Redken and Maria Nila.
If you don't know where to start, take a look at our top picks to keep your client's colour bright, healthy and strong at home.
Shampoos and Conditioners
One of the easiest ways to sell that at-home salon experience to your clients is with shampoo and conditioner. To make this retail opportunity a success, educate your clients on the products you are using during their visit. Remember that professional brands offer shampoos and conditioners which tailor to specific hair care needs. Why is this important? The likelihoods of a sale are more successful when you listen to your clients and add a personal touch.
Here's a top tip: Have retail-sized shampoos and conditioners on display at the backwash. This is because your clients will be more tempted to buy them afterwards instead of a giant 1-litre bottle.
Here are some luxurious shampoo and conditioner duos to help you get started!
Masks & Treatments
While professional shampoos and conditioners are excellent for clients to maintain their new salon hair, one of the best ways to entice your clients into a sale is by recommending a luscious treatment. Whether it's a nourishing hair mask, a lightweight hairspray or a smoothing oil, you can give your client's hair an extra dose of protection and health between appointments.
Here are our top recommendations of amazing hair care treatments you can sell on to clients so they can continue the hair healing from home!
Hair Thinning Treatments
We know how sensitive thinning hair can be to talk about, especially for women. As a hairdresser, you'll be the best-placed person to offer advice for all their hair care issues, and you can recommend the right products during their appointment. As this is such a specialised offering, you can either have the products to hand, if you have the space, or offer to order them in for your client.
Along with the age-old causes such as pregnancy, menopause, stress and ageing, hair thinning will be a long-term symptom for around 1 in 5 people who have experienced COVID-19. Take advantage of this retail opportunity and make sure you offer soothing lotions, lightweight serums and fast acting serums to any clients in this situation so their hair is strong and full of body.
If you're unsure of which ranges to sell to treat thinning hair, we highly recommend Nioxin from Wella Professionals. All products from this range offer a 3-part system designed to strengthen, nourish and repair thinning hair while adding body & volume. For some more options to help profit your salon or freelance business, check out these body-boosting products we also supply!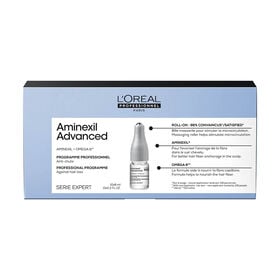 <ul><li>[PROTECTS HAIR DENSITY]: As you massage Aminexil Advanced into the scalp, this nourishing formula helps to maintain density of hair </li><li>[AMINEXIL]: Strengthens the hair fibers attachment to the scalp </li><li>[PROFESSIONAL FORMULA]: Hairdressers choice - Approved and used by profesionnal hairdresser's</li></ul>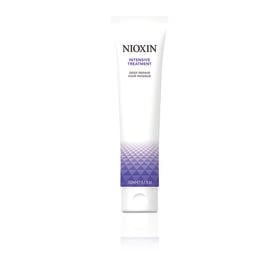 <ul><li>3D Intensive Care</li><li>Density-Protecttreatment</li><li>Leaves hair conditioned, manageable and smooth.</li><li>Contains lightweight conditioning agents</li><li>Strengthens the hair against damage</li></ul>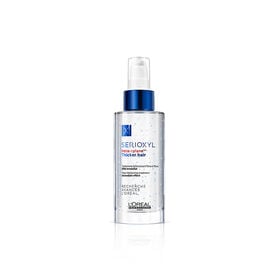 <ul><li>Everyday professional hair thickening serum for lengths.</li><li>Leaves hair fibre looking thicker.</li><li>Enriched with Intra-Cylane, a thickening molecule born of ten years' research.</li></ul>
Heat protection
Heat protection sprays and oils are essential for your clients to protect their hair following their appointment. Perfect to avoid the damaging effects of blow-drying and heat styling, selling your clients the best heat-defying products will be an amazing opportunity to boost profits for your salon or freelance business. Why don't you retail on brands that you already use to protect their hair, or why not have your clients try some of these gorgeous recommendations below?
From Olaplex to L'Oréal Série Expert, check out our must-have options your clients will love.
Hair Electricals
Do you have a client who wants to make the jump to using a professional hair electrical? As you spend half your life holding a hairdryer or styling tool, don't you think you could sell one to your client? Whether it's a frizz-defying hairdryer, a pair of sleek straighteners or razor sharp clippers, you can make big profits for your salon or freelance business by offering advice for the perfect styling product which will keep their hair consistently on-trend yet healthy.
Don't you know where to start? Here are just some of the amazing hair electricals we supply which you can upsell to your clients!
Beauty Picks
Are you a beauty professional unsure where to start with selling on to your clients? We're here for you with some great ideas to get you and your clients through to their next appointment, whenever that may be:
Why not create a DIY pack filled with nail essentials to keep them going until their next appointment?
Check out our range of skincare and manicure and pedicure products to keep them feeling good during their daily zoom calls?
Have a client struggling to cope? Shop our range of aromatherapy and spa products products to provide them with all they need to help them relax and get that spa feeling.
SHOP ALL BEAUTY
Get all the products to help boost retail for your salon at @SalonServicesUK now! For further guidance on the on-trend treatments to offer to your clients as you reopen your doors, be sure to keep updated on our advice page.