Suitable Level
intermediate
Lash FX Hybrid Lash Extensions Online Course (Including Kit worth £59/€69)
https://www.salon-services.com/ie/brows%2C-lashes-and-makeup-courses/lash-fx-hybrid-lash-extensions-online-course-%28including-kit-worth-%C2%A359%2F%E2%82%AC69%29/815582_00093_01-DEC-2023.html
€ 119,00
ex. VAT
(Trade Price)
Suitable Level
intermediate
Why should I purchase this course?
Hybrid lashes is a treatment created by combining lash application techniques and lash lengths to create a wispy style ...
Read more
What to expect when booking this course
Within 48hrs of booking you will receive a welcome email from Lash FX to arrange your Training kit postage and access to the online training platform.
Training Kit Contents: Mixed Tray Classic (0.15mm), Mixed Tray Russian (0.07mm), Lash Wand, Gel Patches x 2, Practice Lashes x 20, Practice Lash Tray, Russian Hook Tweezers.
Recently Viewed Products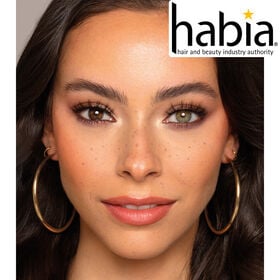 <style>.availability-notavailable, .availability, .variation-list { max-width: inherit; display: none !important; }</style><b>Why should I purchase this course? </b><br><ul><li> Hybrid lashes is a treatment created by combining lash application techniques and lash lengths to create a wispy style with defined spikes. This trending treatment lasts 4-6 weeks with regular maintenance (infills recommended every 2 -3 weeks) and good aftercare. </li> <li> You can expect to charge anything from £50- £70 for a half set and around £70 - £120 for a full set (dependent on location). You may prefer to charge a supplement on top of your normal pricing structure for your hybrid lash treatments. The treatment can take around 60-90 minutes to complete a half set and 90-105 mins for a full set of lashes. </li> <li> <b> This means you would only to have to complete 2 half set lash extension treatments to make a profit from completing this course. </b></li> </ul><br> <b>Top Features: </b><br> <ul><li> Learn how to develop your existing lash skills to create Hybrid lash effects using either Classic lash or Russian Volume application techniques </li> <li> The opportunity to work at your own pace (within 6 months) on an online training platform to complete all the required theory, video tutorials and assessments </li> <li> Includes a <b>Training kit worth £59/€69</b> that contains a practice lash tray & lashes. For optimum practice, students will also need to have access to their own professional lash kit and purchase any additional items required. </li> <li> Low pressure approach with the option to replay each chapter as many times as required and a multiple choice questionnaire to track progress </li> <li> Once completed you will be invited to book onto a <b>live one-to-one</b> practical assessment webinar with <b>an expert trainer</b> where you will work on a human model with their guidance & support </li> </ul > <br> <b>Key Learnings:</b><br><ul> <li> Health & Safety </li> <li> Anatomy & Physiology specific to lashes </li> <li> Identifying eyes shapes, lash mapping and style options </li> <li> Creating Hybrid lashes using your preferred technique </li> <li> Complete thorough client consultation and offer aftercare & maintenance advice </li> </ul> <br>