Clarify & Reset
January marks a reset and a feeling of 'out with the old and in with the new'. We're clearing out, starting a fresh and making plans for the new year.

This time of year, some of the most common client concerns are damage from over-processing and heat styling and many people are looking for a fresh start when it comes to their hair. Why not give your clients a new year's cleanse to repair some of the damage and start a fresh.
Clarify and Reset Guide
1. Clarify: Remove Build Up
In your clients consultation if they mention any of the following concerns it's probably time to add a clarifying shampoo to their appointment.

For anyone who complains of greasy hair, or it not feeling clean after washing, this is likely due to an oil build up from excess hair products. If their highlights are looking dull, they may have metal build up from using hard water when washing their hair. If they have been swimming a lot, they are likely to have a build-up of chlorine. All of these common complaints can be easily resolved by introducing a clarifying shampoo.

Using a clarifying shampoo in the salon will remove surface oil and impurities after just one use and deeply cleanse to restore shine and softness, remove chlorine build up from swimming and brighten dull highlights by removing heavy metal build up.

Clarifying shampoos are a perfect upsell opportunity to provide a personalised routine for customers to follow at home.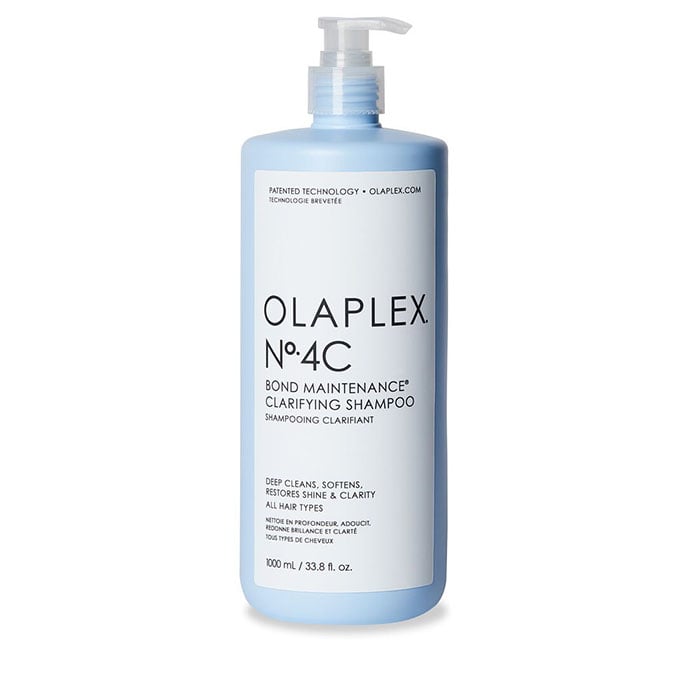 For The: Product Build Up
Olaplex No.4C Bond Maintenance Clarifying Shampoo 1000ml
• Exclusive Broad-Spectrum Clarifying System removes hard water minerals, chlorine, excess oils, pollutants and product build-up after one use
• Formulated with patented Olaplex Bond-Building Technology™ to maintain strong hair bonds
• Rich lather deeply cleanses to restore shine and softness
• Non-drying formula leaves hair soft and shiny with vibrant clarity
• Sulfate free, silicone free, pH balanced and Vegan friendly
Also comes in a smaller size 250ml perfect for retailing on.
Shop now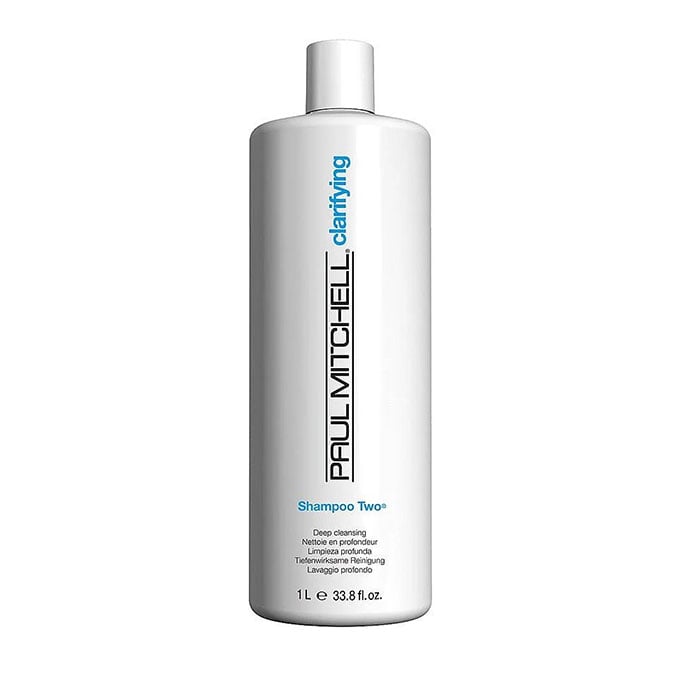 For The: Oil Build Up
Paul Mitchell Clarifying Shampoo Two 1 Litre
• Deeply cleanses oily hair and scalp
• Helps minimize oil production
• Leaves hair fresh, shiny and full of body
• Colour safe formula
• Salon-quality, Eco-friendly haircare brand
Also comes in a smaller size 300ml perfect for retailing on.
Shop now
For The: Build up on Coloured Hair
L'Oreal Professionnel Serie Expert Metal Detox Professional Shampoo 1500ml
• Anti-metal cleansing cream sulphate-free shampoo
• Helps protect hair from excess copper coming from water, which can impact colour results in salon and cause breakage
• Patented technology enriched with Glicoamine backed by 7 years of research
• Luxurious foaming texture and fresh citrus scent
• Suitable for all types of coloured hair
Also comes in a smaller size 300ml perfect for retailing on.
Shop now
2. Reverse and Reset
When your clients have had a hair disaster, or their hair just needs a break and a reset, what can you do to help them get their hair back to good health?

Adding a treatment to their backwash experience can help add intense moisture and rebuild the hair. Throughout Winter, central heating and extreme weather tends to dry hair out. To combat this, rebalance the hair and scalp with a moisturising revitalizing shampoo and conditioner.

If your client comes in with a hair disaster you can reverse the colouring process using a colour remover, this will take them back to their lightest previous shade without damaging the hair any further.

Once you have done all you can in the appointment, recommend a hair routine to keep moisture locked in in-between visits. This is the perfect opportunity to retail on, add to the bill and most importantly, help your clients improve their hair condition.
Here are our Top 3 brands for damage repair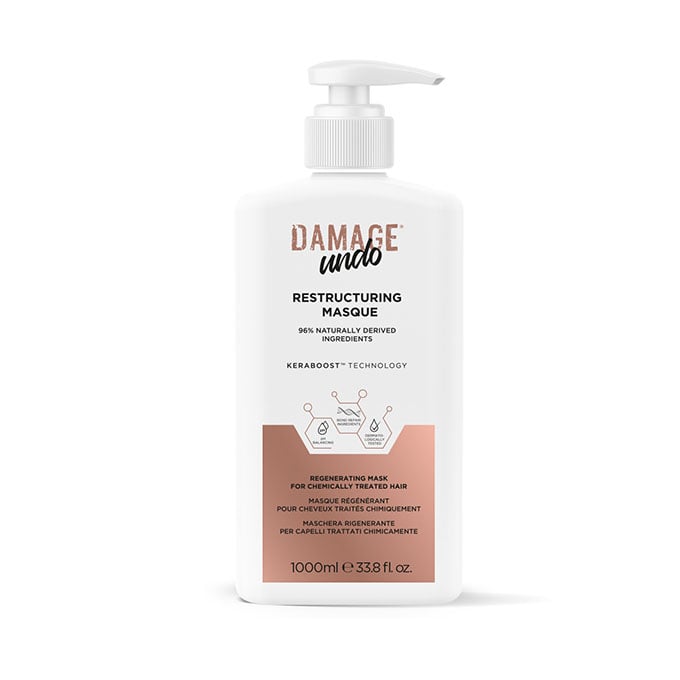 For Damage: Damage Undo Restructuring Masque
This Damage Undo Restructuring Masque with its unique, breakthrough formula works to rebuild the internal and external hair shaft, reconstructing disulfide bonds and repairing the capillary structure from damage caused by chemical treatments and heat. Suitable for use after shampooing or as an additive for all chemical applications, it's revolutionary protection and reconstruction system works internally and externally in one action without altering the texture or final result of colour and bleaching services. This mask also shields the scalp against dryness and dehydration, while hydrating the hair and leaving it with a silky, smooth finish.
Perfect For: Clients with damaged hair
Discover Damage Undo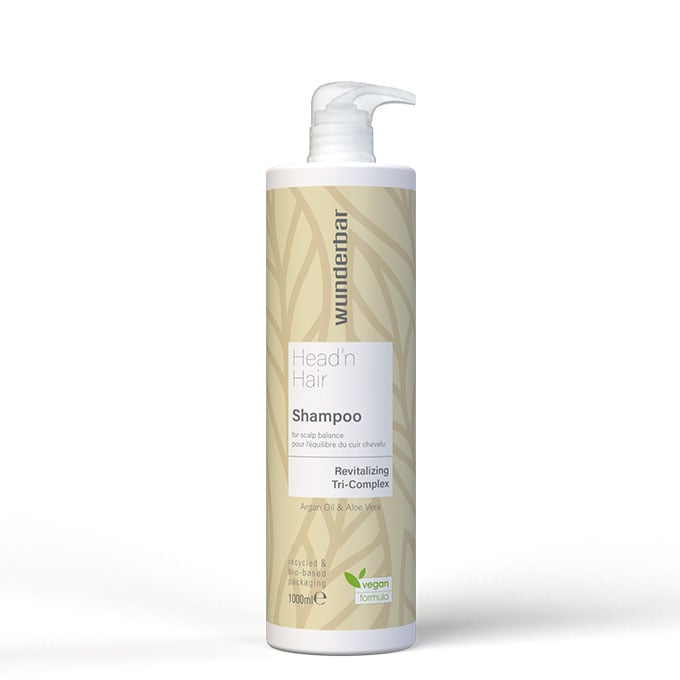 For Moisture: Wunderbar Vegan Head'n Hair Shampoo
The Wunderbar Vegan Head 'n Hair Shampoo naturally rebalances dry hair and scalp to treat irritation so is perfect for using after a colour correction. This 100% vegan shampoo contains a special blend of Wunderbar's unique Revitalizing Tri-Complex, argan oil and aloe vera extract. Together these ingredients protect the hair, gently restore its moisture and relieve scalp dryness. The bottles are made from sustainable packaging, meaning you are contributing to an eco-friendly planet with every wash.
Perfect For: Clients with a dry scalp
Discover Wunderbar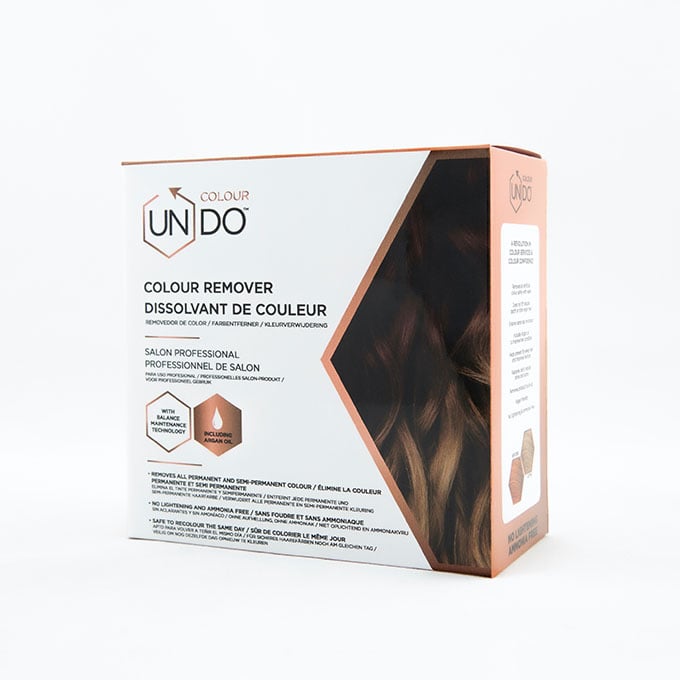 For Colour Correction: Colour Undo Hair Colour Remover
Colour Undo reverses the hair colouring process. A permanent hair colour works by depositing small artificial pigment molecules inside the hair. Colour Undo works by reversing the colour process. Colour Undo shrinks the artificial colour molecules and washes them from the hair, revealing the lightest, previous shade. This shade may be lighter than the natural colour, as bleach and ammonia from previous colour treatments may have lightened the natural pigment.
Perfect For: Clients with box dye build up
Discover Colour Undo
3. New Year's Haircare Routine
You have the knowledge your client needs to keep their colour vibrant and hair protected between salon visits, why not give them a hair routine to follow with a monthly, weekly and daily recommendation and upsell from your salon.
Treatment
Recommend a monthly leave-in treatment for intense conditioning, heat protection, reduced breakage and smoothing.
Mask
Recommend a weekly hair mask to restore moisture, prevent breakage, shields the scalp against dryness and dehydration while hydrating the hair and leaving it with a silky smooth finish.
Serum
Recommend a daily hair serum to protect against UV, tame and add gloss for frizz-free results in-between washes.