Classic Blue - the Pantone Color of the Year for 2020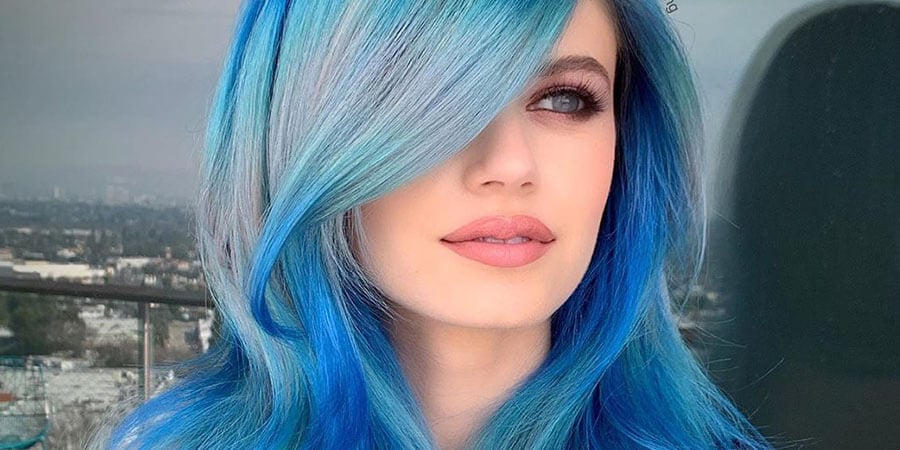 Living Coral, Ultra Violet, Rose Quartz… the Pantone Color of the Year is always vibrant and bold. And the choice for this year is no different. The company have revealed the key colour for 2020 is Classic Blue.
Laurie Pressman, Vice President of the Pantone Color Institute says, "The Pantone Color of the Year highlights the relationship between trends in colour and what is taking place in our global culture at a moment in time, a colour that reflects what individuals feel they need that colour can hope to answer."
So how can you incorporate Classic Blue into your hair and beauty treatments? We've rounded up some of our favourite hair, makeup and nail products to use on your clients.
Classic Blue for makeup
If you offer makeup services to your clients, then introducing shades of blue is a must! You can be as bold or subtle as your customers want. Try Bodyography Expression Eye Shadow in Laguna to give a bright pop of colour. Or why not add definition to the eyes with Lash FX liquid liner in Marine Blue?
Check out these blue makeup looks from Lily Collins and makeup artist Nina Park for even more inspiration.
Classic Blue for beauty
Eyelash extensions, lifts and tints were huge last year. And with the trend set to continue, why not give your clients a fresh look with blue Salon System Professional Eyelash Tint? For a more subtle effect, check out the blue-black tint from Lash FX.
For beauty treatments with a splash of blue, the Body Drench Blue Bubble Oxygenating Sheet Facial Mask will leave your customers happy. Not only is it on trend with its bright blue appearance, it nourishes and brightens your client's skin.
"If all-over blue is too much for your clients, why not suggest using shades of blue in your nail art."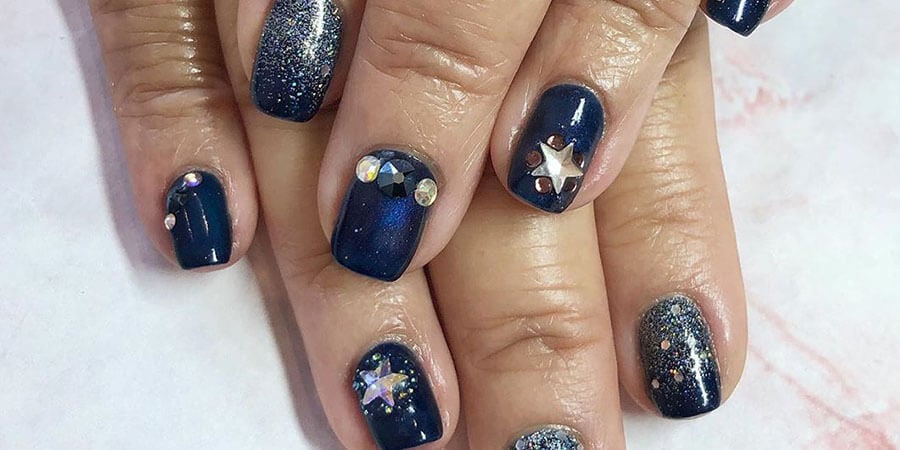 Classic Blue for nails
For on trend gel nails, why not suggest your clients try a bold blue? We love the Morgan Taylor Nail Lacquer Champagne & Moonbeams Collection - A Starry Sight gel polish and the OPI Hello Kitty Nail Laquer in My Favorite Gal Pal. Browse our range of nail polishes for even more inspiration.
If all-over blue is too much for your clients, why not suggest using shades of blue in your nail art? Try Color Club Nail Art Striper Pen in Midnight Blue or give a flash of blue with Amy G Nail Art Collection Unicorn Collection Cosmo Sequins.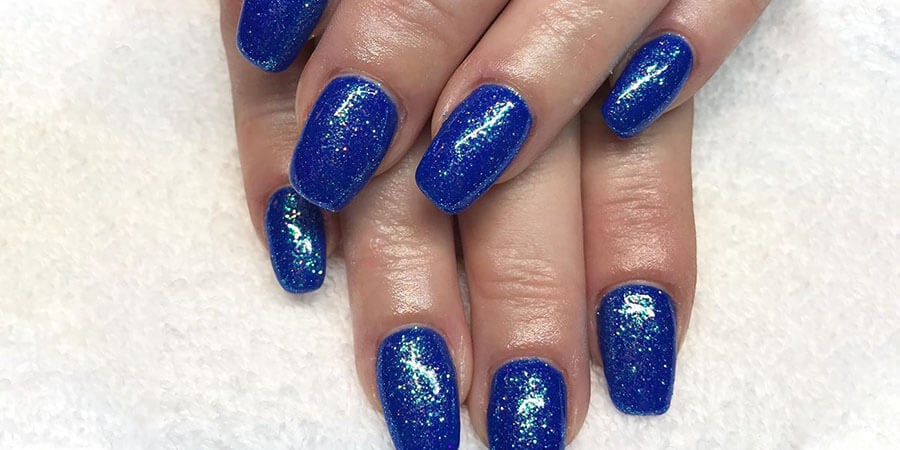 We love these #nailsofinstagram shots using different shades of blue.
Classic Blue for hair
Give your clients a bold blue look with semi-permanent dye. Try Guy Tang's #mydentity demi permanent blue-black dye or the #mydentity Super Power Direct Dye Blue Mystique which lasts for up to 30 shampoos.
If your customers are feeling brave, you could even go for a permanent hair dye like Wella Professionals' Koleston Perfect Permanent Hair Colour in Blue Intensive.
You can also refresh existing colour on dyed hair by adding Crazy Color Hyper Pigment Drops in blue. It's vegan-friendly and means you can customise the colour for your client.
Check out these Instagram shots for blue hair inspiration.
Classic blue for your salon or freelance business
If blue hair or makeup is too 'out there' for your customers, why not use hints of classic blue in your salon or mobile hair and beauty business?
From uniforms to salon furniture, there are lots of creative ways you can inject colour into your space.
Recent Posts