How to build your brand when you qualify as a hair & beauty professional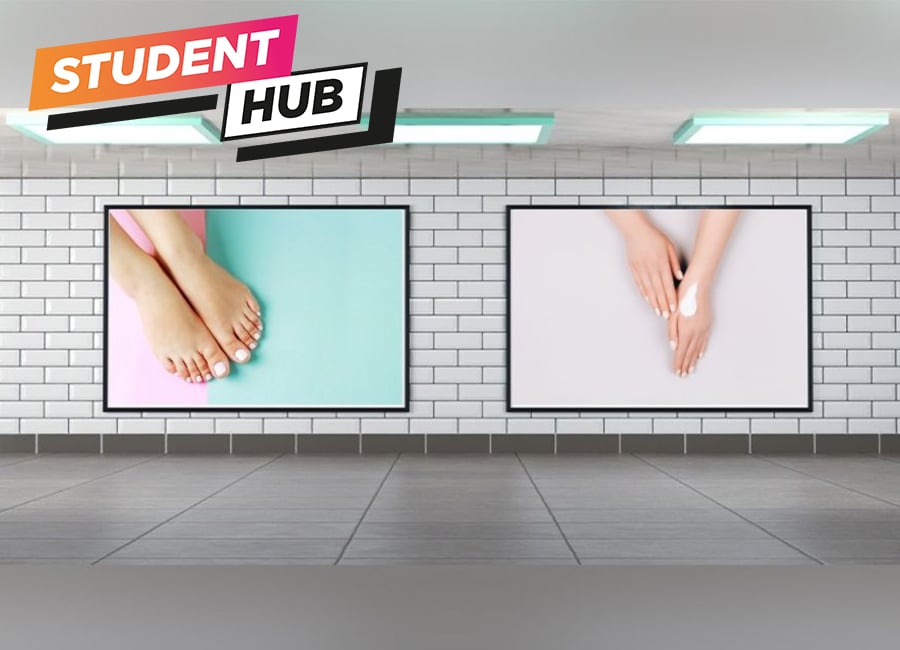 As a hair and beauty student, it goes without saying that you are brilliantly creative.
Which means even though there's a while to go before you graduate, you've probably got a Pinterest board filled with branding ideas for your business.
But before you spend time designing your logo and picking your fonts, it pays to think about the type of business you want to set up.
To help, we chatted to MUA Jennifer Gooding, Founder of Jennifer Gooding Make-Upand Jaz Moger, Salon Systemnail expert and owner of Paint by Jazto get their top tips on how to create the perfect brand identity.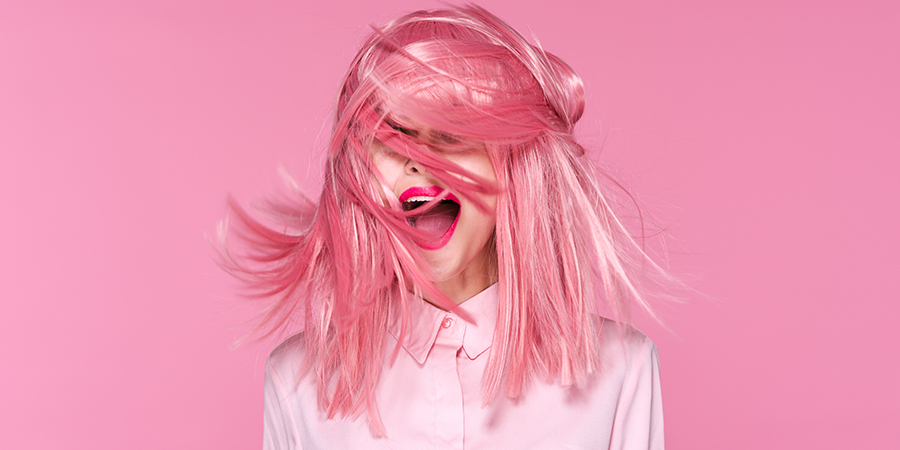 Start with YOU
A studyfound 53% of people always visit the same hairdresser or barber. So when you set up your hair and beauty business, you'll want to make sure your clients are just as loyal. One way to do this is by putting yourself and your personality at the centre of your brand identity.
On personal branding, Jaz says, "You are your brand. And with beauty treatments being such a personal service, I think it's great to really put your personality into your brand. This way it will always come across as authentic and real so you can't go wrong."
Jennifer agrees and says, "Think about who you are as a person, who your customers are and how exactly you want them to perceive you. When I set up my business as a makeup artist I wanted it to be my own name rather than hiding behind a made up one. This is because I wanted to be relatable yet professional."
"It's good to think long and hard about your brand name and colours and once you've got it, stick to it."
Look beyond the logo
Already got to grips with a free software like Logo Makror Canva? While it's fun to play around with colours and fonts, it shouldn't be the first step in defining your brand identity.
"Creating your brand is so much more complex than designing a cool logo", says Jennifer. "Your brand is defined by your customers' overall perception of your business."
Spend time thinking about what services you want to offer, where you are based and what sort of clients you'd like to attract. From this, you can define what will set your business apart and then work out your branding around that.
"I really like minimalism as I think it looks chic, expensive and clean", adds Jennifer. "And that is exactly the perception I wanted to create for my target audience. There are so many avenues you can go down so be led by what you do and who you want to attract."
Be bold
According to the National Hair & Beauty Federationthere are over 43,000 hair and beauty businesses in the UK. So when it comes to your branding, standing out is the aim of the game!
Jaz says, "Having a strong brand identity can help build your business massively so it's important to get it right. With the number of small Instagram businesses on the rise daily, it's becoming harder and harder to stand out from the crowd. When it comes to choosing your brand you want something unique, bold and memorable. It's good to be aware of what other brands do well but very important not to copy."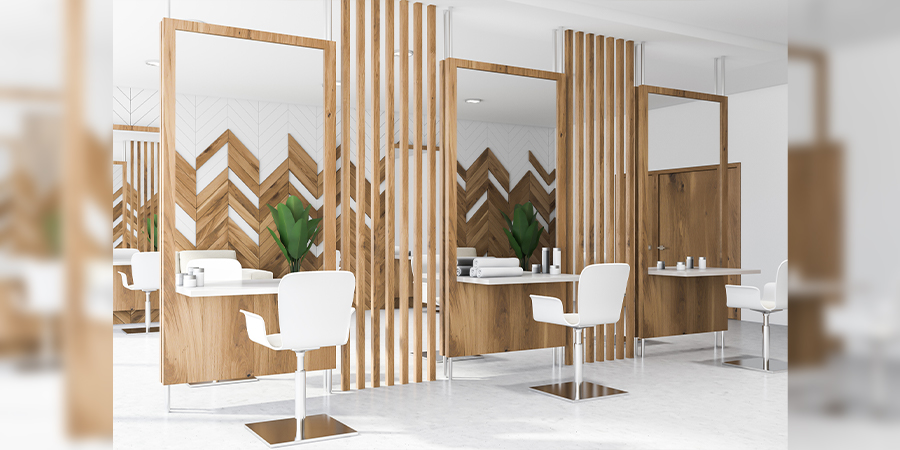 Be 'on brand' in every aspect of your business
You've got your colour palette, fonts and logo sorted. Now it's time to bring your identity to life.
If you want to set up a mobile business or home salon, think about everything from your uniformto your towelsand equipment. It might be you want a retro brand identity, or a chic Scandi feel.
Jaz says, "In my business everything is 'on brand', even down to the clothes I wear and the music I play. This has helped bring my brand to life in the real world and not just in the digital world. Make hashtags, slogans and vision boards that can only be associated with you. By being true to yourself you will attract other like-minded people to your business who will buy into your story and want to share your journey so don't be shy. Start with a bang, continue the communication as much as you can and watch your brand grow."
Be patient
New trends are always emerging. And it can be tempting to chop and change your brand identity to match the latest colours or designs.
But being consistent is key, says Jaz. "It's good to think long and hard about your brand name and colours and once you've got it, stick to it. If you keep changing your branding people won't know it's you or take you seriously. Think about brands like Apple, Coke and Cadbury's. They may have evolved over time, but their message and colour schemes have always remained recognisable. If you are going to do a total rebrand, make sure it's really well advertised.
"Branding doesn't happen overnight, or even a few months. It's a process and the effort you put in each day will establish long term relationships and trust with clients and followers."
Recent Posts