How to use Olaplex
Go beyond the surface with the only salon system that rebuilds broken hair bonds. The simple three-step process includes a patented active ingredient that works on a molecular level to seek out broken bonds in the hair that are caused by chemical, thermal, and mechanical damage. You can use OLAPLEX to restore compromised hair or add it to another service to provide the ultimate breakage insurance for your client's hair. This guide will give you advice on how to use Olaplex products to give your clients unbeatable hair. Whether you're using Olaplex 1, Olaplex 2, or any other variation, our how to guides will have what you need.
What Does Olaplex Do?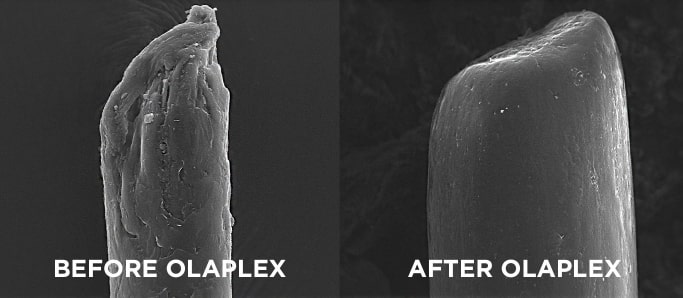 Olaplex is the complete solution to repair, rebuild and restore broken hair bonds. This is all thanks to a single molecule: Bis-Aminopropyl Diglycol Dimaleate. This patented ingredient is designed to seek out broken hair bonds in your client's hair caused by heat, chemical, mechanical and colour damage. How does it work? Olaplex's six-step process goes beyond the surface by finding single sulphur hydrogen bonds and cross-linking them back together to form disulphide bonds. The perfect addition to your salon or freelance menu, Olaplex gives all of your customers healthier, stronger and shinier hair with long-lasting results.
What are the Benefits of Using Olaplex?
Olaplex offers everything you need to give your clients strong, beautiful hair, while adding a stunning shine. This revolutionary formula works on all hair types and caters to vegan customers and those with nut allergies. In this guide, we will break down the benefits of each product to assist you in curating the right selection of products for your clients.
What Type of Hair Does the
Olaplex Range Work For?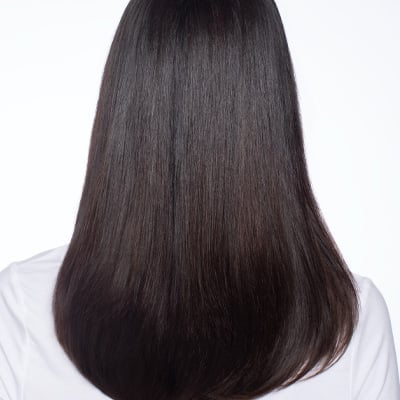 Virgin Hair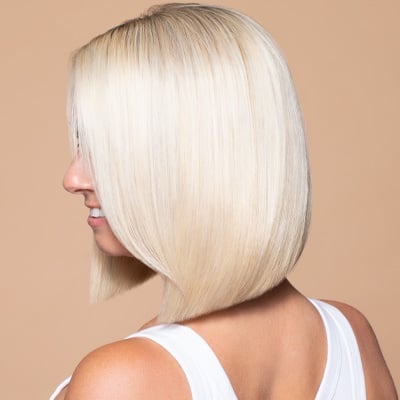 Colour Treated Hair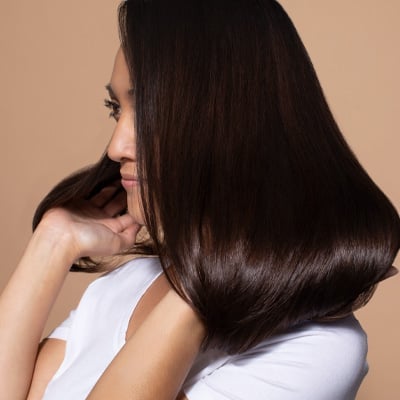 Straight Hair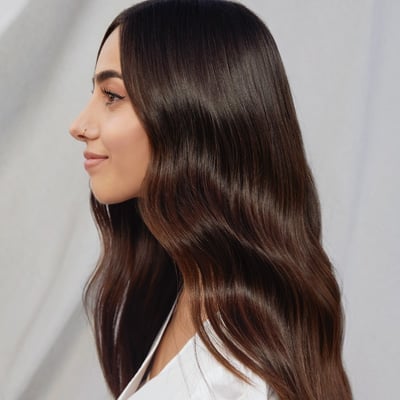 Texture Services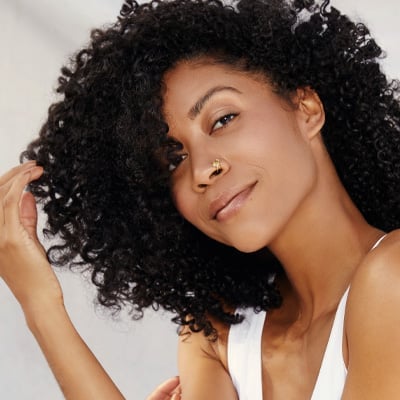 Curly & Textured Hair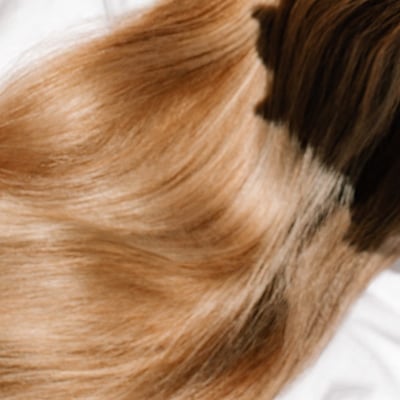 Human Hair Extensions & Wigs
The Olaplex Range Repairs the 5 Types of Damage Listed Below
Chemical services such as colouring, perms, relaxers and keratin treatments
Thermal damage from electrical tools such as straighteners, curlers and hairdryers
Mechanical damage from brushing, tugging and styling hair
Environmental damage including the sun and humidity, extreme weather and pollution
Lifestyle or Physiological changes including age, stress, undergoing medical treatment, hormone changes
How do you use OLAPLEX for best results?
In this guide, you can find a breakdown of the benefits and best practices for OLAPLEX products. Simply locate the products you are planning on using and review the "how to use" section.
In Salon Olaplex Treatments
How to Treat Hair With Olaplex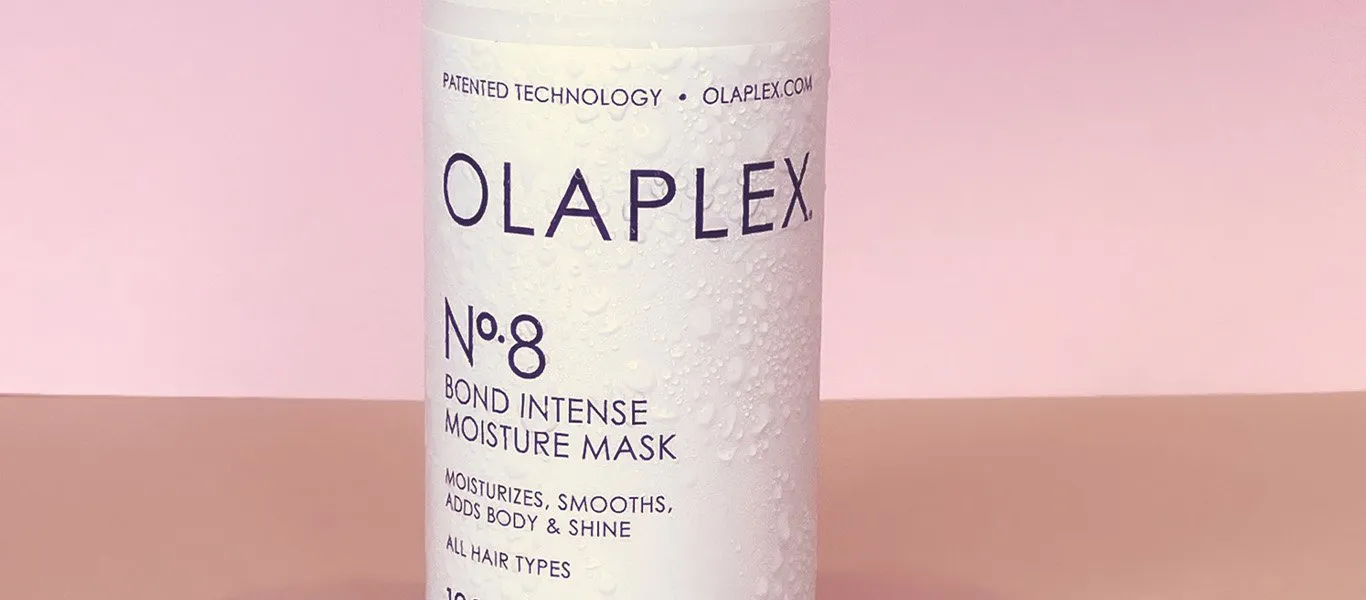 How to use OLAPLEX No8 Bond Intense Moisture Mask
RESULTS YOU CAN SEE. REPAIR YOU CAN'T MASK.
What is it:
The Olaplex No. 8 Bond Intense Moisture Mask is a multi-benefit hair mask perfect for adding moisture, body and shine to all hair types. Infused with Olaplex's bond-building technology, this mask is scientifically proven to add four times more moisture, twice as much shine and an unbelievable 96% more body than a regular hair mask.
How to use:
Capable of strengthening and repairing the most fragile of your client's hair, all you have to do is apply the mask on damp hair from the mid-lengths to ends for ten minutes, and then rinse out. Once you see this mask's more than visible results, your client will want to skip the styling stage!
Shop now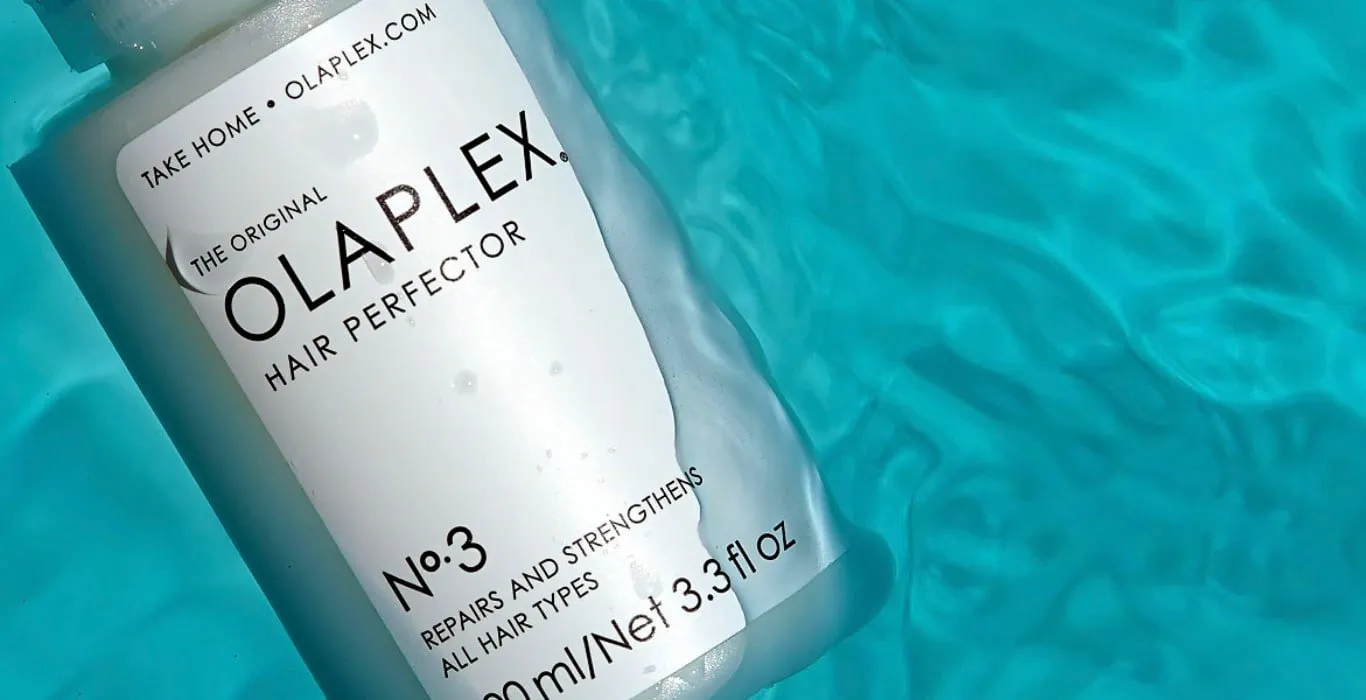 How to use OLAPLEX No3 Hair Perfector®
REPAIR, PROTECT AND STRENGTHEN
What is it:
The original take-home treatment is a global bestseller and the product that put Olaplex on the map. No.3 is not a conditioner, it's an at-home treatment that reduces breakage and visibly strengthens hair, improving its look and feel. It is known to visibly reduce breakage and strengthen the hair, improving the look and feel of all hair types.
How to use:
Perfect to retail on to your clients, it's advised to use it once or twice a week on damp hair, applying from roots to ends. Suitable for all hair types, but especially targeted for anyone with visible damage.
Shop now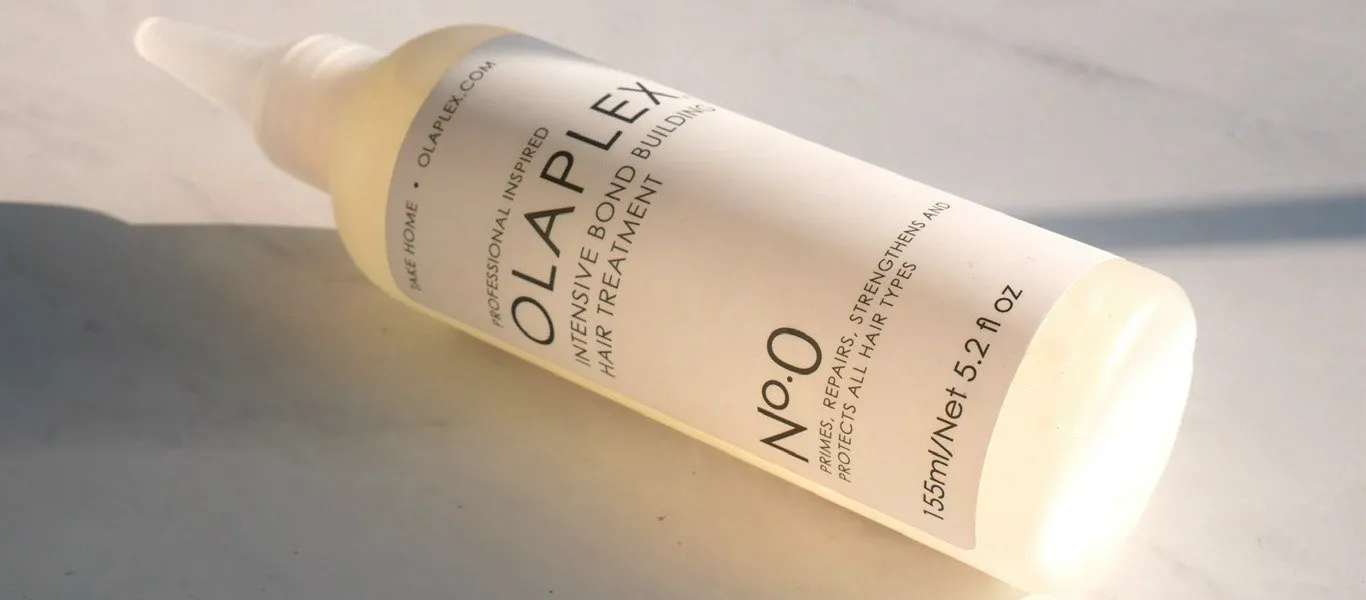 How to use OLAPLEX No.0 Intensive BondBuilding Treatment
NOURISHES, REPAIRS AND STRENGTHENS
What is it:
Introducing the newest product to the range, the no.0 is a professional- inspired treatment that primes hair for deeper repair with the highest dose of patented Olaplex technology of any of their take home treatments. It rebuilds hair bonds, strengthens and protects hair integrity.
How to use:
For best results it is advised to use as the first step in a two-part system with N°.3 Hair Perfector. Use once or twice a week, three if you have severely damaged hair. Apply to dry hair, fully saturating each section and leave on for 10 minutes before applying the no.3 which you leave on for a further 10 minutes.
Shop now
How to Maintain Your Hair With Olaplex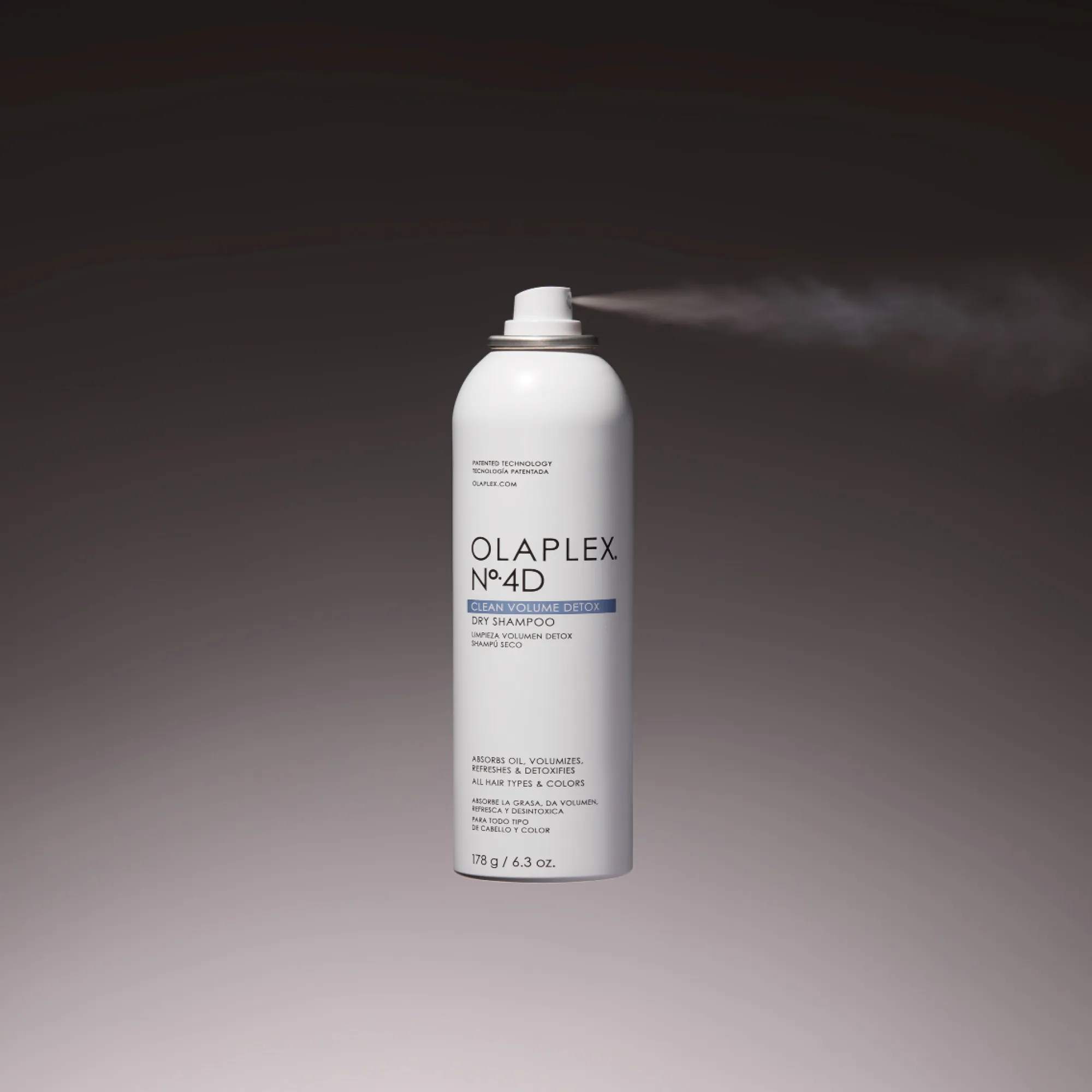 How to use OLAPLEX No.4D Clean Volume Detox Dry Shampoo
SOFT, SHINY AND FIRST-DAY FRESH
What is it:
The Olaplex No.4D Clean Volume Detox Dry Shampoo cleanses hair and maintains scalp health between washes, while also prolonging your client's first-day style. Alongside Olaplex's original bond-building technology, the NEW Rambutan Seed Extract neutralises odour while residue-free Micro Starch absorbs excess oils to leave hair refreshed, revitalised and hydrated.
How to use:
The perfect product to retail on to your clients following every salon service, advise them to separate hair into sections and, holding the well-shaken bottle 15-25cm away from the hair, spray onto the roots. After waiting 30 seconds, they then simply massage into the scalp and style as required.
Shop now
How to Protect Your Hair With Olaplex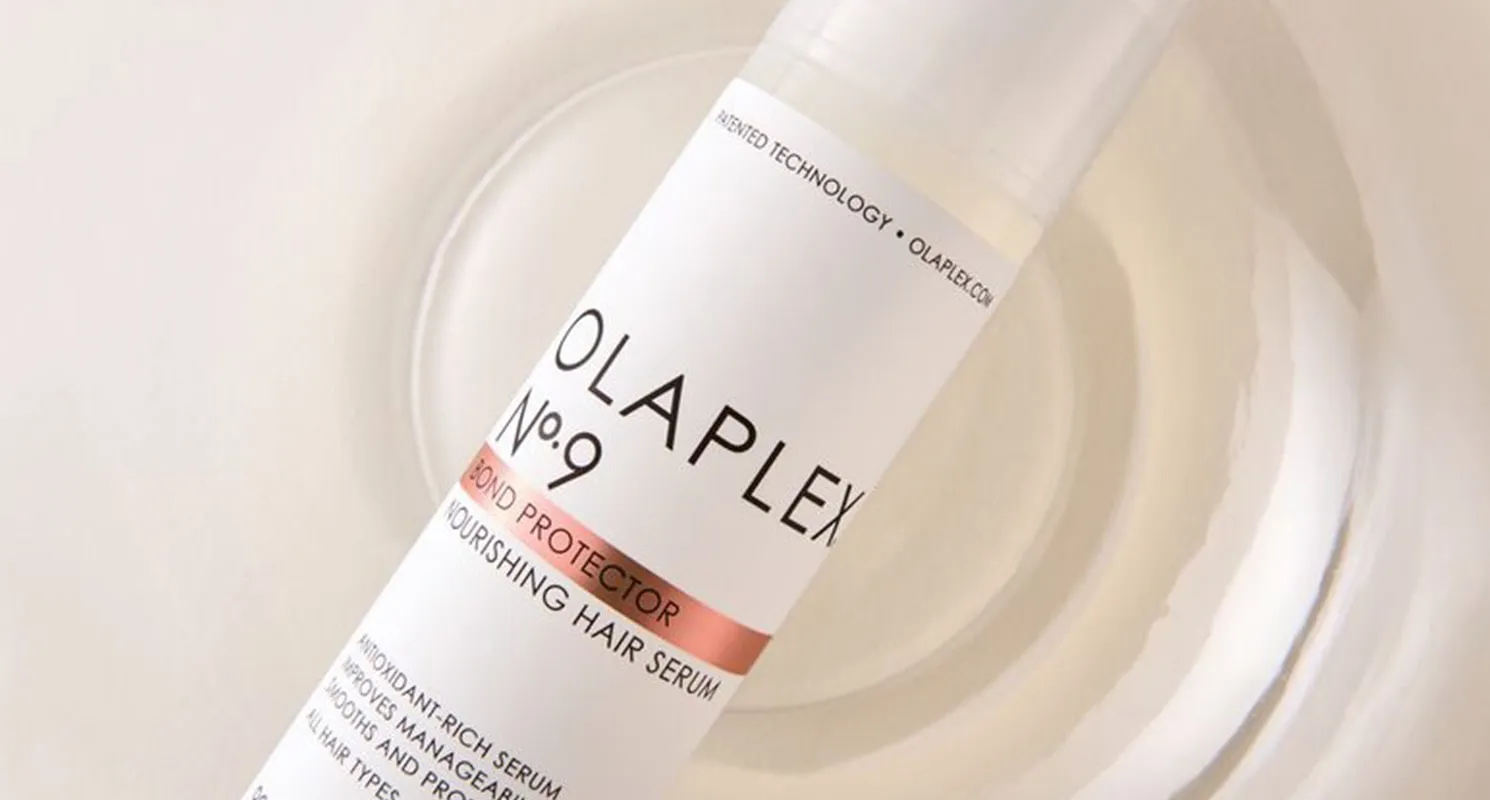 How to use Olaplex Nº.9 Bond Protector Nourishing Hair Serum
PROTECT AND PERFECT
What is it:
The Olaplex No.9 Bond Protector Nourishing Hair Serum is designed to combat pollution thanks to its antioxidant-rich ingredients that shield your client's hair against environmental damage. This means you can stop breakage before it even has a chance to take hold. Silicone-free, weightless, and suitable for all hair types, adding No.9 into your client's routine guarantees expert protection, a satin shine and heat protection up to 230°C.
How to use:
Simply apply a small amount to damp, towel-dried hair, working upwards from ends to roots. Add more as needed and follow with No.6 Bond Smoother if hair is already showing signs of damage.
Shop now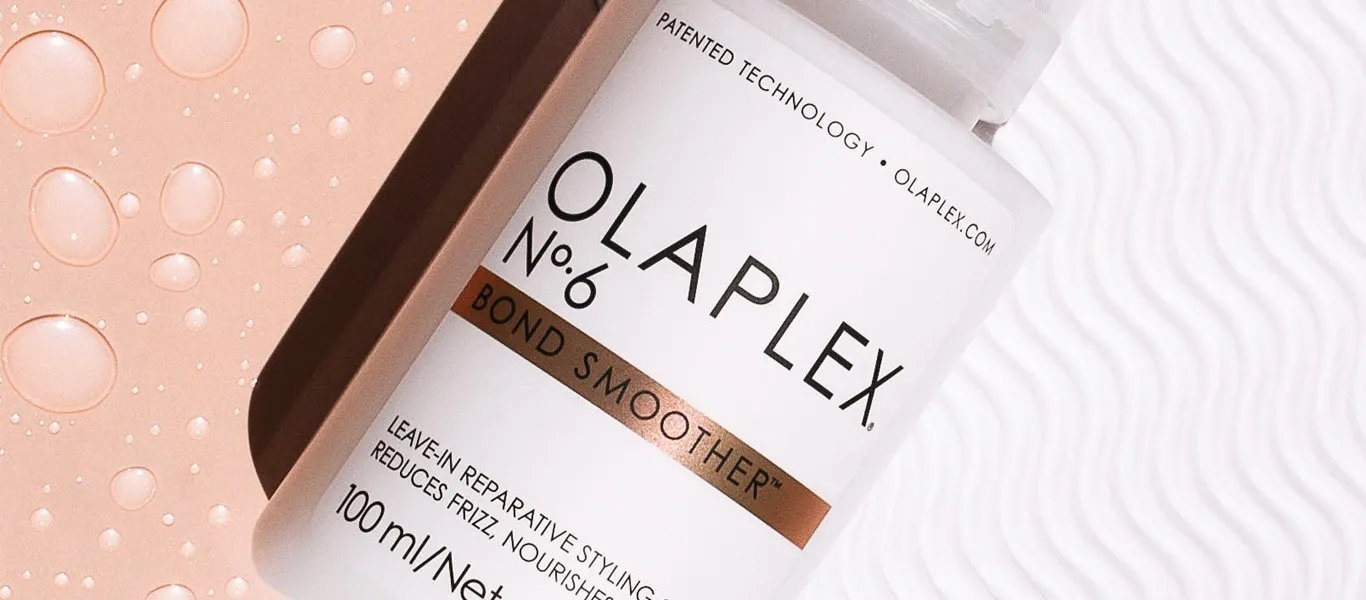 How to use OLAPLEX No6 Bond smoother
PROTECT AND PERFECT
What is it:
The Olaplex No.6 Bond Smoother is a highly concentrated leave-in smoothing cream, which prevents frizz and flyaways in your client's hair for up to 72 hours. Capable of protecting all hair types, including coloured, coiled and chemically treated; this silky cream strengthens and moisturises hair while also speeding up blow dry times, resulting in hair feeling smooth and silky.
How to use:
Apply a tiny amount of the product into damp or dry hair, focusing on putting it on your client's mid-length to ends. Comb your client's hair and then style it as you wish!
Shop now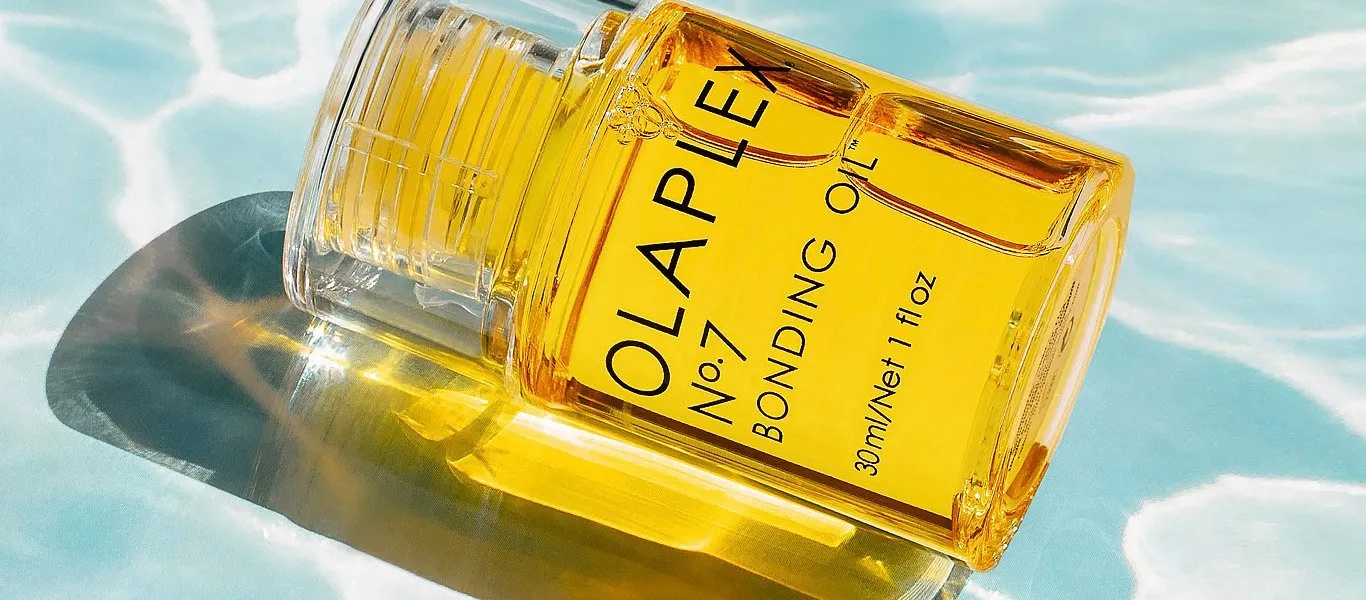 How to use OLAPLEX No7 Bonding Oil
REPAIR, ENHANCE, ADD SOFTNESS & STRENGTH
What is it:
The Olaplex No.7 Bonding Oil is a highly concentrated, ultra-lightweight, reparative styling oil dramatically increases shine, adds softness and strength, and enhances all hair types and textures. Ideal for clients who use heat tools daily, the No.7 Bonding Oil provides heat protection up to 450°F/230°C. And that's not all. This golden bottle also contains UVA/UVB protection, making it perfect for the summer months.
How to use:
All you have to do is apply a few drops to your client's wet or dry hair before styling. Here's a bonus: this small bottle is perfect to sell to your clients if they need a treatment to carry around and their hair needs a quick refresh!
Shop now