Suitable Level
intermediate
Online Balayage and Freehand Hair Colour Course
https://www.salon-services.com/ie/training/hair-training-courses/hair-colour-courses/online-balayage-and-freehand-hair-colour-course/814145_00093_08-NOV-2023.html
€ 130,00
ex. VAT
(Trade Price)
Suitable Level
intermediate
Freehand Colour Techniques Create ultimate colour results and master freehand colouring. Revive colour services in the salon with trend lead colour application techniques. This course is a practical hands on technique focused training session delivered through a live interactive webinar.

...
Read more
What to expect when booking this course
You will receive a Welcome Email from Training Solutions to explain your training journey within 48 hours of purchasing your training.
Recently Viewed Products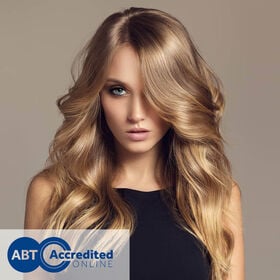 Freehand Colour Techniques Create ultimate colour results and master freehand colouring. Revive colour services in the salon with trend lead colour application techniques. This course is a practical hands on technique focused training session delivered through a live interactive webinar.<br> <br> <b>Top Features</b><br> Prior to your live webinar you will receive access to an online learning portal to complete the following:<br><ul><li> Health & Safety </li> <li> Client Consultation and managing expectations </li> <br> The live webinar practical session will cover:<br> </li> <li> Freehand Hair Colouring using Signature Sectioning and Painting Patterns (Cloud, C,Y,W,V methods)</li> <li> Selecting Tools and Equipment </li> <li> Colour Melting </li> <li> Baby Lights / Microlights / Bronding </li> <li> Colour Contouring</li> <li> Trouble Shooting and Problem Solving </li> </ul><br> <b>Key Learnings</b><br><ul> <li> Full understanding of freehand hair painting techniques </li> </ul> <br> <b>Additional Information</b><br><ul> <li> Students must be at least 18 years old & required to have previously obtained a hairdressing NVQ/VRQ level 2 or equivalent </li> <li> A week before the webinar you will receive access to the online learning portal via email, this must be completed before your live practical session, we estimate this will take up to 3 hours dependent on your pace </li> <li> 1 day 9.30am –2.30pm or 3pm-8pm via live webinar </li> <li> A minimum of 2 delegates are required to run a session, in the rare event of you being the only booking a week prior to the live webinar, you will be contacted to arrange a rescheduled session date</li> <li> Students are required to work on a colour responsive training head during the live practical session, no model required </li> <li> Students are required to have access to their own professional tool kit. Many of the kit items listed are standard items in a hair colourists kit, so there is no need to purchase more if you already have them. Please ensure you have all essential items prior course day. A Clay lightener is preferred on this course but standard bleach can be used. Additionally, 4 tint bowls and brushes are required. </b> </li> <li> Students also have the option to use the following on the webinar if they choose to, Salon Services Adjustable Manikin Tripod with Bag though this is not essential </li> <li> After your webinar you will continue to have access to the various reference video tutorials via the online learning portal valid for 1 year </li> <li> Upon completion you will receive an accredited e-certificate </li> </ul>