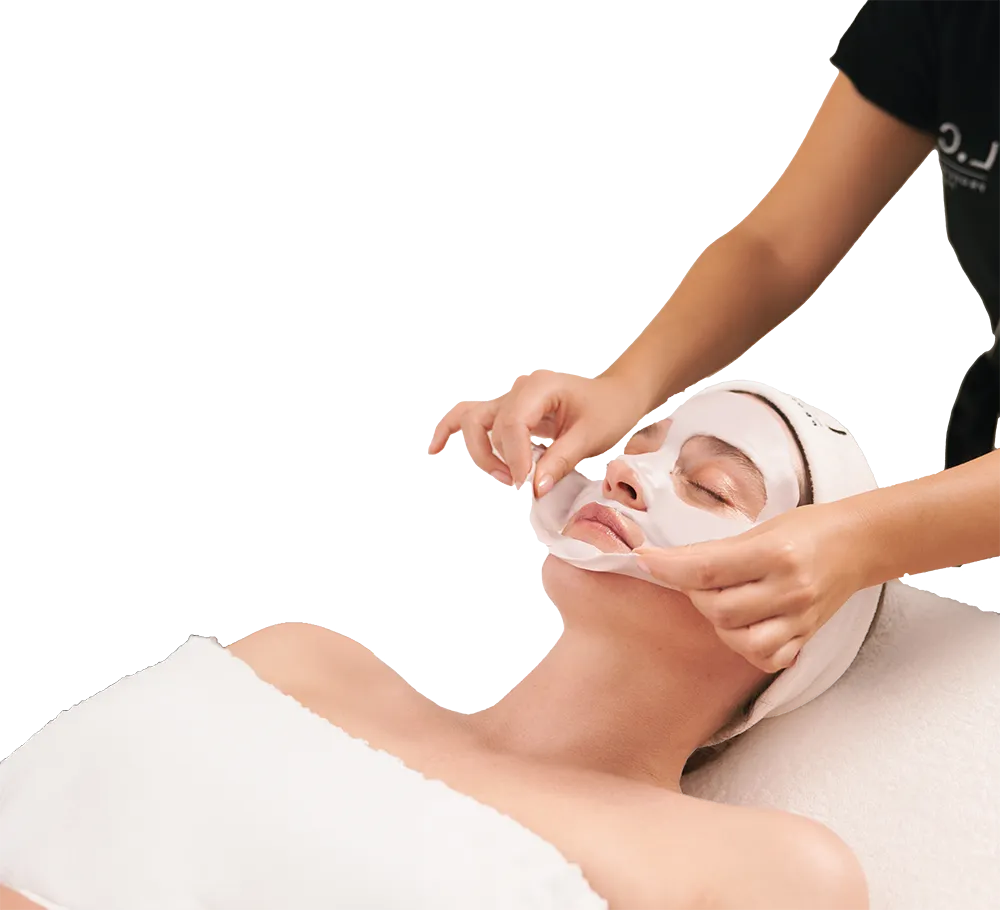 Special Treatments
Top up Treatments to boost your profits
Building additional treatments into your existing services is a great way to maximise your profitability, especially in winter when your clients' skin, hair and nails will benefit from upgraded treatments. The mix of the colder temperatures outside and central heating used inside, can wreak havoc with normal beauty routines. Help your clients to look and feel their best with add on services and fast acting intensive treatments. Our tips on how to increase your revenue without compromising your diary, especially during the busy festive period.
Special Treatments for your Solution Seekers
Repair dry and damaged hair
Colder temperatures cause the hair cuticle to lift meaning that moisture can't stay locked into the hair shaft, which results in frizz and dry ends. Up your treatment menu and add a dose of moisture to your services with a deeply hydrating and nourishing hair treatment. Redken ABC 5 Min Mask gets to work in just 5 minutes to improve the condition of all hair types.
Delivers 72hrs of hydration after use**
Contains bonding complex to strengthen hair
Deeply conditions without adding weight
14x better detangling*
Brighten dull and ageing skin
During winter, cold temperatures and low humidity levels result in dry air that draws moisture away from the skin and can leave it looking dull and dehydrated. Add a collagen and hyaluronic acid infused sheet mask as a final step to facial treatments for an extra boost of hydration and visibly reduce fine lines and wrinkles using L.C.P Professionnel Paris Global Anti-Ageing Collagen Sheet Mask with Hyaluronic Acid
Formulated with 92% collagen that stimulates cell renewal, tones skin and helps prevent skin ageing.
Improves hydration and smooths out fine lines and wrinkles for instantly plumper skin
Soluble collagen: improves cell renewal, tones and softens while helping to prevent skin ageing.
Smooths and intensely moisturises the outer layers of the epidermis.
Repair flaky and damaged nails
Nails become brittle in lower temperatures and can start to peel without professional care and knowledge. Keep your treatments feeling luxurious and nails feeling deeply nourished by adding additional steps to your nail appointments with OPI Repair Mode or use as a standalone treatment for keratin repair to natural nails.
Can be used with polish or gel services or as a standalone treatment
Provides 94% protection of keratin protein from damage*
4x stronger nails in 6 days*
Creates new bonds inside the natural nail via bio-mimicry of nail's natural amino acids*.