Our new Minerals of Eden range
Encounter The Marvel Of Minerals
Minerals of Eden source their unique ingredients from deep within the earth. Enriched with 26 naturally occurring minerals including Calcium and Zinc renowned for their restorative and rejuvenating properties, this innovative range of hair products is nourishing, pampering and protective.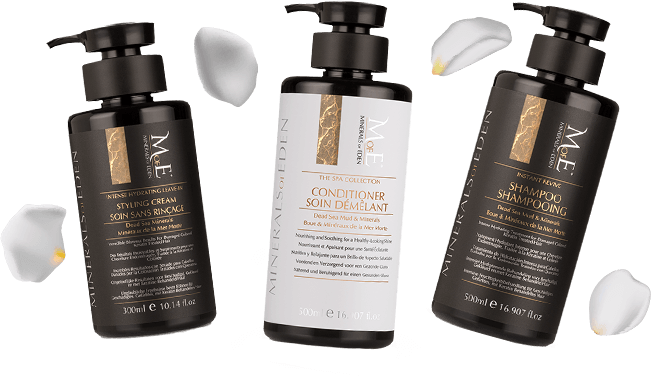 Combing the magical properties of the Dead Sea with enriching natural oils, Minerals of Eden promise to look after each strand with their unique formulas which are always free from: Parabens, Sulphates, Phthalates & Synthetic colour assuring ultimate protection for Keratin treated coloured and fragile hair.
Shop the full range
Which Minerals of Eden products are right for my clients?
The Instant Revive Collection
Hydration for damaged, coloured hair
The lavish Minerals of Eden Instant Revive range utilizes only the most potent of natural extracts to deliver an instantly hydrating boost for your hair. Combining nature with innovative, cutting edge technology, Minerals of Eden present an integrated all-embracing solution for Damaged, Coloured and Keratin treated hair.
Have a browse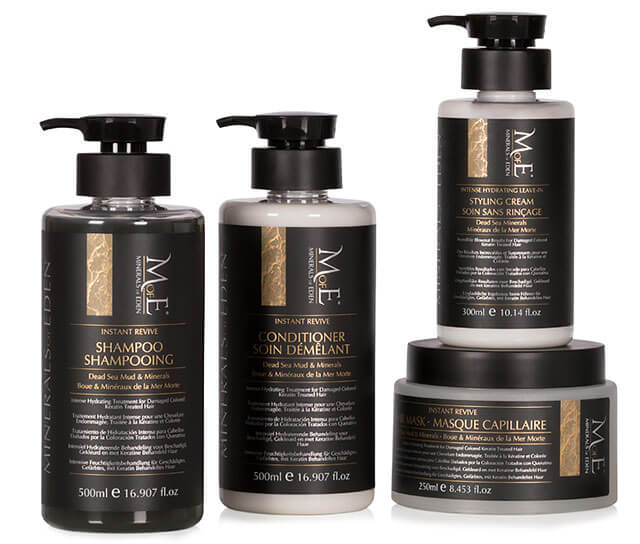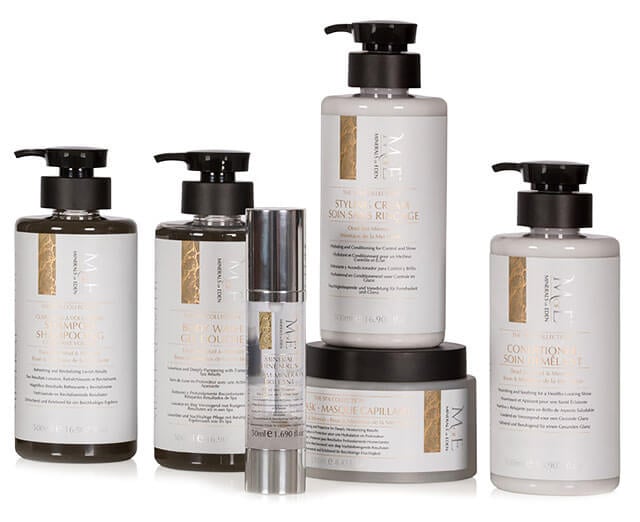 The Spa Collection
Maintenance for sensitive skin, maintaining oil balance
Effective even on the most sensitive skins, the Spa Collection is infused with stimulating Ginseng to promote healthy hair-growth and Dead Sea mud which helps flatten hair cuticles and reduce the appearance of split-ends for extra shine and to maintain natural oil balance.
Take a look
The Fascination Collection
Volume, texture and hold
Create volume, texture, hold and incredible shine with the visionary Fascination Collection, designed to ensure that these three incredible hair-styling products are all you will ever need.
Shop the range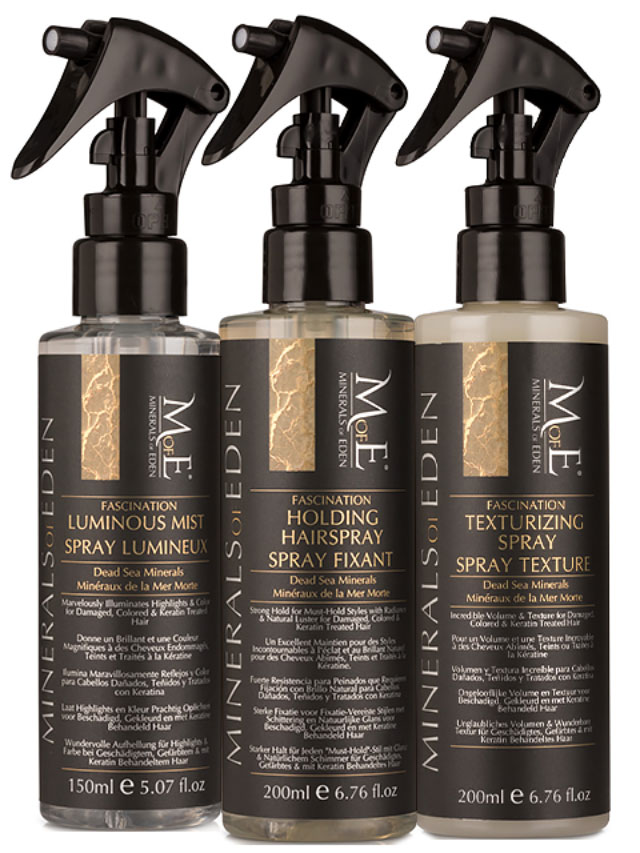 What minerals are in the products?
26 Dead Sea Minerals for a Healthy Hair & Body
Bromine, Magnesium, Copper, Zinc, Chlorine, Sodium, Fluorine, Calcium, Potassium, Phosphorus, Iron, Sulphates, Baking, Boro, Bromuro, Chrome, Cobalt, Iodine, Manganese, Molybdenum, Nickel, Selenio, Silicon, Estroncio, Sulphur and Vanadium.
12 Dead Sea Minerals Not Found In Any Other Body Of Water
Lithium, Boron, Strontium, Manganese, Bitumen, Chlorine, Iodine, Potassium, Selenium, Silica, Silicon and Vanadium.
All the Minerals of Eden raw materials are sourced from ancient and naturally occurring mud and minerals renowned for their regenerative and restorative properties.