Managing your hair, beauty and nail business finances after lockdown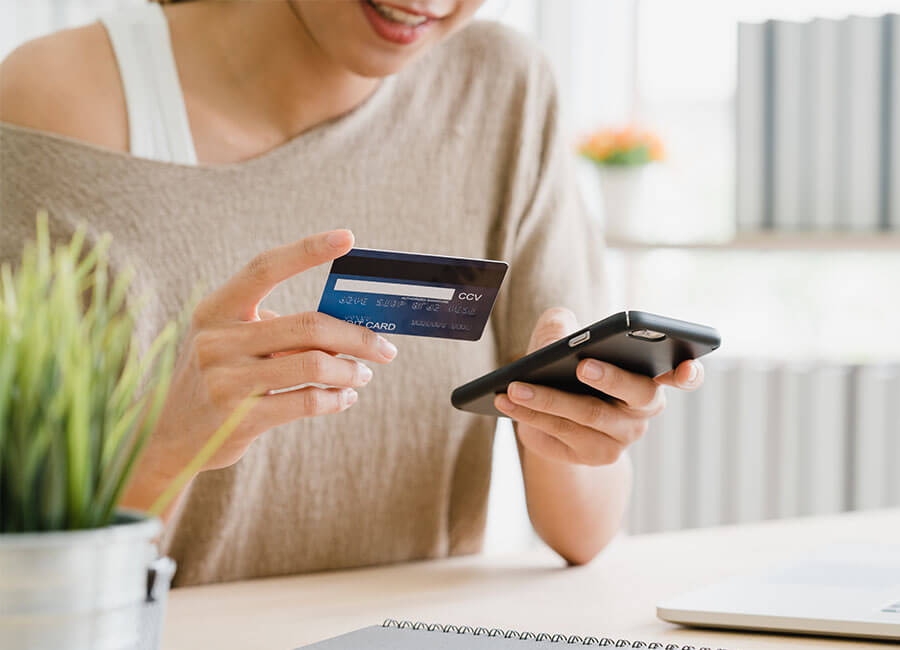 You've ticked all the health and safety boxes for reopening, including having the correct PPE and increased salon cleaning and hygiene measures. But what about the financial side of your hair and beauty business? After such a long time in lockdown, how do you make sure you have enough money to keep your freelance business or salon running?
We caught up with Ria-Jaine Lincoln, who specialises in accountancy and tax advice for the industry, to get her expert advice. She says, "It's hard to plan for something when we've never been in this situation before. But there are lots of ways you can get on top of your finances after lockdown."
Here are Ria-Jaine's top tips…
Get to grips with your real-time salon cash flow
My top tip is, know your numbers and make sure you have a cashflow forecast. People tend to do their tax return and then see how much profit they've made. But that's not going to be helpful with the day to day managing of your business finances after lockdown. A cash flow forecast helps with everything: you can work out your sales target, time management and marketing. It also helps you work out which treatments to book in. If you are £100 lower than your target one week, but you have a facial that is £100, you know to promote that over other treatments.
Use a spreadsheet to list all your income and outgoings. To get an idea of what your average month will look like, go back to the three months before lockdown..
"I definitely think price increases are more accepted by clients following the pandemic and the impact on small businesses."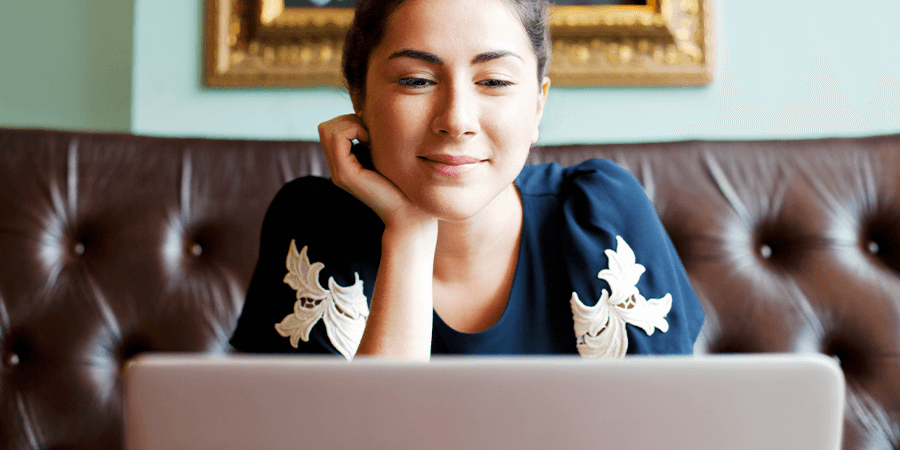 Work out your salary… and how to give yourself a pay rise
If you weren't doing this before lockdown, now is the time for a fresh start with your business finances. I find with some freelancers who are sole traders, they've never worked out how much to draw for themselves each month. Another benefit of doing your cash flow is you can see how much you've got left over every month and work out a budget of what to take out. That then forms part of your regular cash flow and keeps you focused on whether you are making enough to pay yourself.
You may have a target to increase your earnings by £500. Use your cash flow to do that gradually and realistically. Rather than saying next month you want to earn hundreds more, you could factor in paying yourself an extra £50 a month until you reach your target.
Apply for everything you're eligible for
If you haven't done it already, head to Gov.uk and go through every bit of financial support on offer with a fine tooth comb. I'm still speaking to people who haven't looked at Universal Credit as they didn't know it was an option. Or they haven't applied for a Bounce Back Loan because they didn't know it existed. It's interest-free and no repayments for a year, so you could have it as a buffer.
Update your calendar with deferred payment dates
A key thing for freelancers and salons to watch out for is all the deferred payments. This includes the HMRC payment on account which was automatically deferred to January 2021.
Keep track of all your deferred payments by having all the deadlines in your diary and in your cash flow forecast so you know you'll have the money when it's time to pay. Also, set up direct debits for all your normal responsibilities so you don't make late payments.
Get expert advice
A lot of people don't realise what expenses they can claim. Or they make mistakes doing their accounts. It's always worth seeking professional advice, even if you're a sole trader with quite straightforward accounts. Get some advice to make sure you're getting it right. If you're a limited company or VAT registered, then hiring an accountant is something I'd definitely recommend as your finances are going to be a lot more complex and time-consuming.
Look ahead
I always advise my clients to do something called scenario planning before they hire a new member of staff or invest in new equipment. And this is especially important after so long in lockdown. You can use specialist software to plug in how much it will cost, and how much sales it will generate. You can then see how that will impact your business. If your business is in profit for next 12 months you can see it's a good business decision. It's a good way of understanding your finances and not overspending.
Go digital
When I was in a salon I would be working until 10pm and there was no way I had time to do my books. I'd leave it until the end of the year and that is when you make mistakes or miss out on tax relief. Save yourself time by going digital wherever you can. I'd recommend using software like QuickBooks which keeps all your information in one place. And using online booking systems is great because you can export all your sales figures.
Do a post lockdown revenue calculation
Get on top of your finances by working out what your income will be after lockdown. If you're in the beauty industry and not open yet, it's likely you've got a waiting list. From this, you can estimate what your post lockdown revenue will be. You know the number of clients you have ready to come back, although it is only a projection because you don't know if they will actually turn up on the day. But it will give you a good idea of what your income will be.
Review your prices
After the coronavirus lockdown you may have fewer appointments because of social distancing and may have increased business because of PPE. As such, you need to maximise your sales. Don't be shy about putting your prices up. Chances are you may have been under-charging on your treatments so far. It's important to get your pricing structure right, especially now. I definitely think price increases are more accepted by clients following the pandemic and the impact on small businesses.
Pick up the phone
Look for flexibility in your outgoings. One way to do this is seeing if you can change the dates of payments. Where you can, negotiate payment holidays in the same way you might have done at the start of lockdown. If you are having problems paying your bills, don't ignore it. Pick up the phone and see what the supplier, landlord or whoever it is can offer.
Recent Posts