The 10 best pieces of salon furniture to buy now

From backwash units to styling chairs, we've got lots of new products for you to browse (and buy!). And no matter how much you want to spend, our new Equipment Direct catalogue has got you covered.
To get you started, here are 10 products to check out for your salon or barbershop.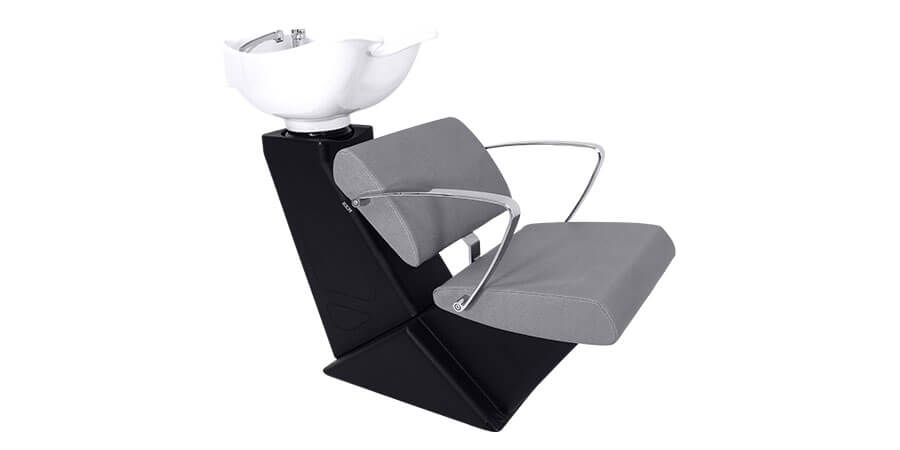 1. Aero Backwash Unit
A new addition to our Equipment Direct catalogue is this stylish REM Aero Backwash Unit. Perfect if your salon has a modern theme, it has chrome armrests and is available in Manta Grey.
The backwash also has a water-saving shower head and a tilting ceramic basin to keep your clients comfy.
2. Nail Station with Extractor
Give your nail salon a refresh with this S-PRO nail station, complete with extractor fan. It also has a bag to catch any dust from your nail treatments and a hand rest pad for your clients.
Handy drawers are ideal for storing your gel polishes, nail art accessories and manicure equipment.
"Making a great first impression for clients is key. So why not think about refreshing your reception area."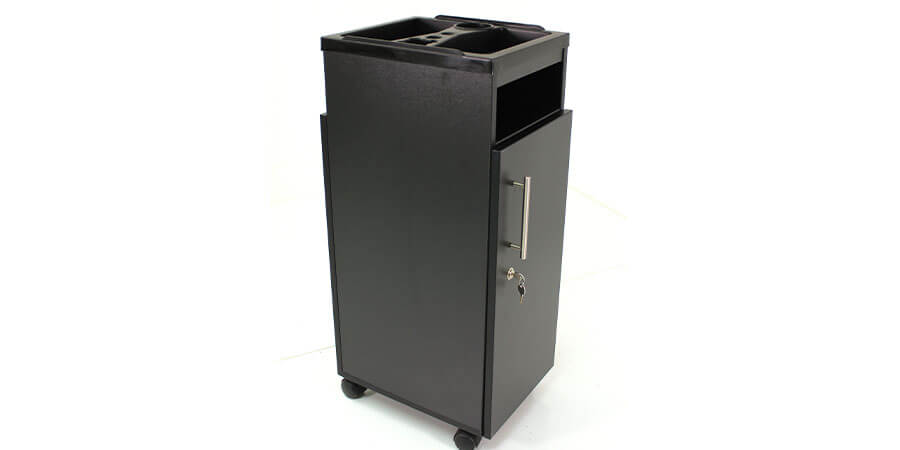 3. Keystone Reception Desk
Making a great first impression for clients is key. So why not think about refreshing your reception area. This REM Keystone Reception Desk is just 70cm wide and 43.5cm deep, making it ideal for small salon spaces.
Available in Pasadena Pine, it has storage shelves at the back and a privacy hood over the work surface.
4. Lockie Trolley
A trolley is a salon essential. And we're excited to stock this REM Lockie trolley complete with an accessories top tray.
It also has five storage slide trays and a lockable door for you to keep your styling tools secure.
5. Clover Stool
Looking for multi-purpose chairs for your freelance business? This REM Clover stool weighs just 6kg, making it easy to move and ideal for use in your home salon.
Available in black or Manta Grey, it has a gas-lift base and can be used for a variety of treatments.
6. Solar Styling Unit
Going for a retro look in your salon? Then check out this REM Solar Styling Unit in Pasadena Pine.
Weighing 15kg, it features a shelf with a storage section and a chrome hairdryer holder. Discover the full range on our website or by contacting our Equipment Team.
7. Hair Vacuum
Whether you work in a salon or as a mobile hairdresser, this Sibel hair vacuum will keep your workspace sparkly clean. Simply brush any hair into the base unit and the vacuum will automatically turn on. It works on a variety of floor surfaces and makes tidying up after a cut quicker and easier.
8. Threading Chair
If you offer hair removal or brow shaping treatments, this new S-PRO threading chair could be just what you need. It has a lockable hydraulic height adjustment and a backrest that reclines up to 155 degrees. Ideal for keeping your clients comfortable while you remove any unwanted hair.
9.Towel Warmer Small White
Got a small salon space? The Orlando Professional small towel warmer is compact but can still hold up to 24 towels. It has an automatic thermo-control system and a clever double-sealed door to keep the heat in.
10. Aero Styling Chair
Want to increase the number of styling stations in your salon? Or maybe you're tight on space and looking for slimline furniture. This REM Aero Styling Chair, which matches the Aero Backwash Unit, could be the solution. Available in Manta Grey, this contemporary chair has chrome arms and an ergonomic seat.
Recent Posts