Spotlight on Morgan Haile

PROFILE:
NAME:
Morgan Haile
TITLE:
Co-owner of the Morgan Taylor nail polish brand
DAY IN THE LIFE:
When I'm in LA and I'm in the office I do a little bit of everything. I do some digital marketing, talk to our PR team, work on some of the other brands promotions and events. I work with magazines giving interviews as well as talking to some of our vendors about product development and also colour development. More recently Taylor and I have gotten more involved in the seasonal collections as well coming up with colours that will be out for 2019 and how to make them innovative.
INSPIRATIONS:
My dad, in business and personally I always go to him for my big decisions. He started off from a humble beginning, and he decided to really make something of himself. He has a lot of success, but he has always remembered where he came from.
"My dad is my biggest inspiration, in business and personally"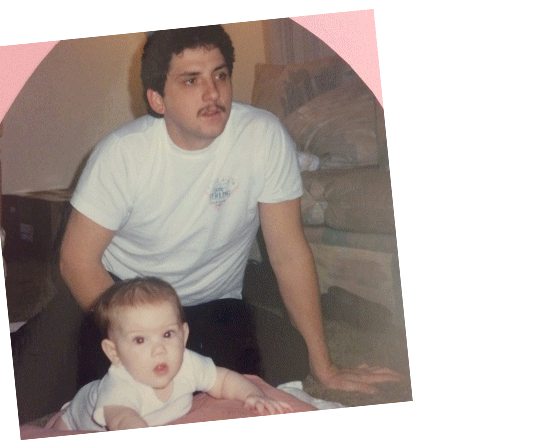 Caption: Morgan with her Dad Danny Haile
Tell us about the moment Morgan Taylor was born.
Our dads were trying to come up with a nail polish brand name and they thought about putting our names together. I remember getting the phone call and we were like, are we really going to do this? Taylor and I were both just out of high school and we were very young and we had to learn how to manage a brand but were keen to grab the opportunity!
I come from a family of nail technicians, my dad started out as a nail technician and has been in the nail industry forever. I grew up around going that being in the office, going to trade shows, listening to him talking about it, seeing him giving presentations, seeing him testing products and as I got older being more exposed to it and I would experiment doing my friend's nails. Taylor is my cousin, both of our families have given us support. It felt like a natural fit, not only do we work on the Morgan Taylor brand but we touch on other nail lines and our brothers are in international sales, so it is a family company.
What advice would you give to someone just starting out?
Networking is the key. Opening yourself up and let people know what you are interested in, you never know where it may take you. Experiment with lots of different areas to find out what your interests are and make sure it's your passion.
What's next for Morgan, where do you see yourself in 5 years?
Professionally I see myself escalating the nail brands, doing more travelling, getting to know different markets, different people, different distributors and educators. There is so much opportunity so it is so important to take it.
Recent Posts