Spotlight on: Alisha Rimando Botero

We were lucky enough to grab some time out of Alisha's busy schedule to chat to her about her career, her inspirations, the nail industry and her tips to achieve a work life balance.
PROFILE:
NAME: Alisha Rimando Botero
TITLE: Vice President & Creative Director at Artistic
WHAT DOES THIS INVOLVE? :
Making my brand successful. It also includes taking care of the technicians making sure they have everything that they need including education and the right products to service their clients in the salon. Making sure that the distributors have the supply that they need and that they have the education to service the technicians.
I then look at Marketing and Product Development and make sure everything is in the right packaging and marketed the right way. Also looking at innovation - what is hot this season? There is a large team behind the scenes that pull all this together so that we are a successful brand.
DAY IN THE LIFE: There isn't a typical day! When I'm on the road its non-stop; tradeshows, training, meeting with distributors and dinner with clients. When I'm not travelling, I'm in Los Angeles and I spend a lot of my time on photo shoots, editing videos, working with Marketing on what we are going to do in the future and when I'm at home I'm a full time mum.
FAVOURITE PRODUCT: Correction gel – it's the best product that has been made on this planet! It is a flexible gel that doesn't crack, break, chip or lift. You can put 1 coat on if your nails need fixing or you can put 2 coats on for strengthening. Technicians pay £16.95 for a bottle and charge £10 per service and you get 20 services in a bottle – you can add this service at any time and charge – you will use it forever!
INSPIRATIONS: I worked for Tom Holden for 17 years of my career. He was my mentor, best friend and probably the most innovative person in my whole entire life. All of his ideas where before their time, always progressive, always innovated, taking something that had already been done and making it better, constantly improving what we are doing with the technician in mind.
ALISHA'S ADVICE FOR BUSINESS WOMEN EVERYWHERE:
My best friend gave me this piece of advice when my first child was born – to achieve a good work life balance you have to manage The Guilt.
The Guilt is when you are with your kids and you feel like you 'should' be working or you're at work and you feel like you 'should' be with your kids, you're on a plane and you 'should' be answering emails. Your full focus should be on that one thing at that one time so you have to manage that guilt, as there is only one of you and no matter what happens, life will always go on.
ALISHA'S TAKE ON THE NAIL INDUSTRY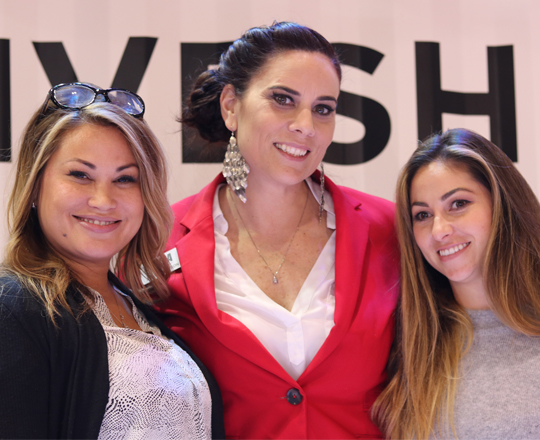 Alisha with the nail industry's finest; Elaine Watson and Morgan Haille at Professional Beauty 2018
What do you feel is doing really well in the industry at the moment?
There are all kinds of great things going on in the nail industry right now. Getting back into extensions is an exciting part of the business and I think the gel polish movement 5 or 6 years ago really took everyone back to a natural nail, as wonderful as this is, not everyone has perfect natural nails. So the fact that we have innovations in putty and poly nail enhancements are bringing people back to looking at, how do I make my nails look prettier and stronger than they are today? That gives nail technicians the ability to earn more money and clients and consumers a lot more opportunity to have different shapes and different lengths to their nails. So bringing that to the table, gets people more excited and even gets them trying nail art on their new extensions.
What advice would you give nail technicians on where and how to source their products?
When you are a technician and you are purchasing your product you need to make sure that you are purchasing from someone who can give you continued support and continue your education, these are the most important factors.
It's easy to see a colour you like and try to get it online but there is a lot of copying now, there's a lot of things coming from different places right now and we don't know where the ingredients are coming from.
You really should be careful when buying professional products, especially when you are using it on consumers. You know where that product is coming from and that you have support should you have a problem, you can go back to the provider. Having the support helps you feel confident and it's important to feel confident when you're reputation is at stake.
What career advice would you give to people starting out?
Remember that you are learning something new and that it is not necessarily what you know in your head but it's what you train your hands to do.
I train a lot of people and they think they have learned a lot from me and that they can walk out the door and do the best nails ever. The problem is you also have to take what you have in your brain and train your hand and it is all about practicing and continuing to practice.
It's a practical job with practice being key, it doesn't matter how much you know and how much you think you know, you will not be a good nail technician without the practice and dedication.
ALISHA ON THE COLOUR REVOLUTION RANGE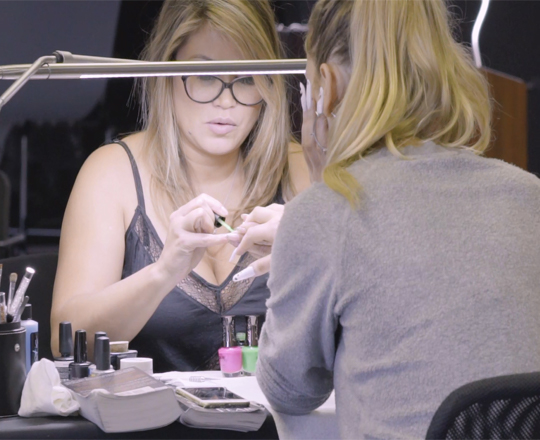 Tell us about Artistic Colour Revolution
Colour Revolution is a hybrid polish with polymers and oligomers inside that are self-curing which helps it to seal better to have a solid surface and with this you get 7 – 10 days wear rather than 2 – 3.
Is there still a market for nail polish services?
Yes, I think nail polish is a whole other animal, people who are into gel polish are going to want the same nail polish colour for 21 days. I think the younger generation of customer want to change their nail polish more often, wanting to try something different to go with a different outfit.
What inspires you to create the collections?
Real women inspire our collections. First we find some amazing imagery that inspires our creative team, so between our Photographer, Director and our video department all of those creative people are involved. Secondly we look at women and their strengths and what they portray in real life - Women who work out and aspire to be the best cross country runner, or a racing car driver or painter. We take real situations and turn them into anyone's dream and create collections from that.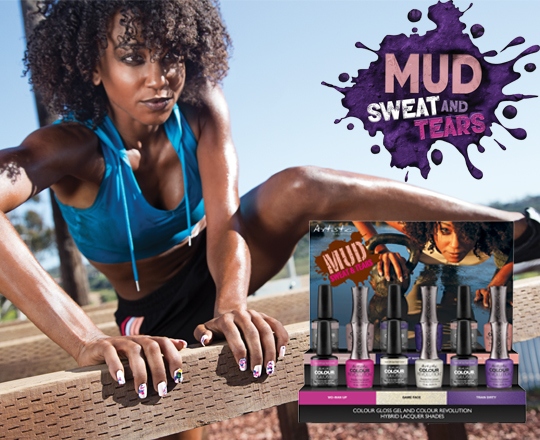 Alisha will be joining us at Sally HQ on the 4th May 2018 for a facebook live Q&A and education session, don't miss out! Follow us on Facebook & Instagram
Follow our latest hair & beauty trends by following the Salon Services Blog and Social pages! below.
Recent Posts