Professional Salon Waxing Tips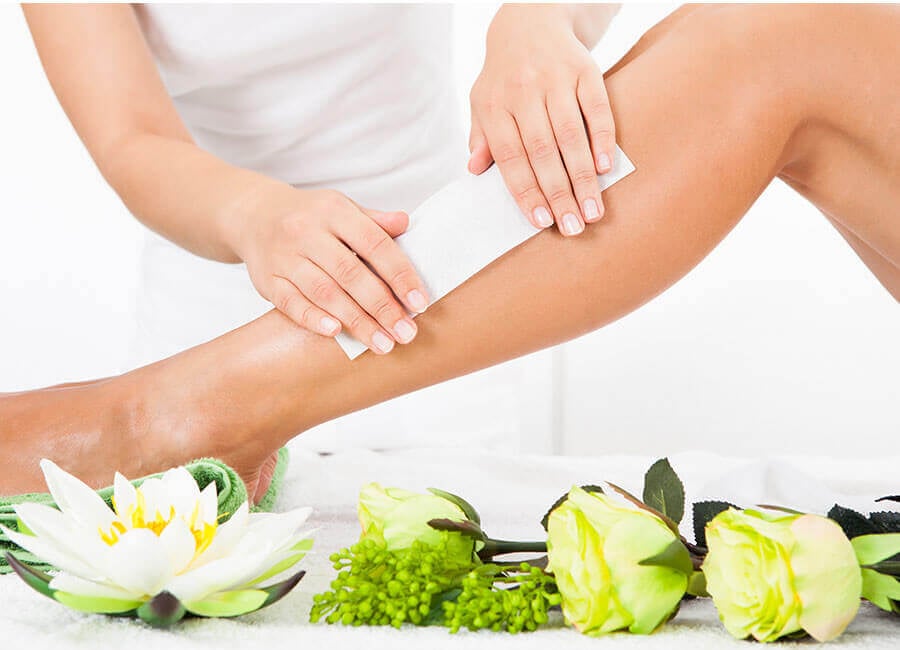 Are you looking to add waxing to your treatment menu? Or do you want to increase the number of clients you're booking in for hair removal services on a daily basis? Even if your beauty business has been quiet recently, that is all set to change in the new year says waxing expert and Salon System educator Lisa Stone.
She says, "Covid-19 means business might have dropped off. There's an element of people being a bit scared so it's important to let your customers know the safety and hygiene measures you're taking. Use your quieter times to do online courses, update your skills and try some new products you've not used before."
This means by the time Spring arrives - the normal start of the waxing rush - you'll be ready with your waxing 'A' game! "Clients will come back", says Lisa. "Once Christmas is over people will be booking holidays so start thinking about packages like waxing, hair and nails to pull people back in." Here's her expert advice for the new hair removal techniques and tips to try.
Waxing trend #1: Hot wax
Hot wax isn't just for underarms and Brazilians. Instead, Lisa predicts it will be used for much bigger areas. "Hot wax seems to be growing in popularity with therapists and clients alike at the moment" she says. "For a long time we've been using hot wax on smaller areas but there's a trend of it being used for legs, chests and backs."
This is mainly thanks to new products being developed which mean hot waxes go further, adds Lisa. "In the past they've not been as flexible and were only really suited for small areas. Salon System has just launched a new Expert hot wax that is lovely and flexible and doesn't dry too quickly. That means you can apply in bigger areas. I see that as something that will grow and grow next year."
Benefits of hot wax: It has less of an 'ouch' factor! Lisa says, "Hot or peelable wax encapsulates the hair and has really great pulling power. It doesn't remove as much dead skin so you don't get as much 'ouch'. It feels a little less painful and clients can find it a bit more comfortable than a warm wax service."
"Waxing has changed so much over the years and it's great to bring your skills up to speed, along with your knowledge of the products you're using."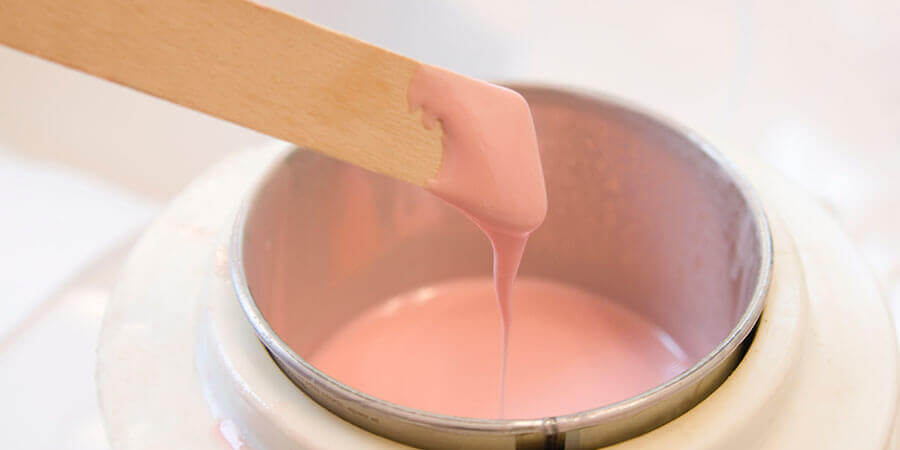 Waxing trend #2: Speed waxing
Covid-19 measures and increased cleaning means you're seeing fewer clients each day. But there is a way to counter this, says Lisa. "Going into next year, speed waxing is something a lot of salons and therapists might want to look at. You don't want to be spending too long on one client when you've got to spend time cleaning your room ready for the next customer."
Upskill in speed waxing by doing an online training course. Lisa explains, "Speed waxing is about working on your technique, loading your spatula much heavier and making your wax go further. You're covering more of the leg and whipping the wax off nice and quickly. There is a technique to it and I'd recommend developing that with a training course."
Benefits of speed waxing: Quicker services means more appointments! "It's all about working quicker and more efficiently to try and encourage more clients in", says Lisa. "A lot of therapists are probably speed waxing without releasing they are doing it. When you are a confident waxer you tend to speed wax. Someone just starting out tends to do small sections. Developing speed waxing skills so you can get more clients in will be a real benefit."
Waxing trend #3: Focus on the skin
Another fallout of the pandemic is that some of your clients might be doing DIY treatments at home, rather than booking in with you. To win them back, Lisa suggests making your waxing services about more than just hair removal.
"If clients have stopped coming in, then it's about educating people about the benefits of waxing and encouraging them to get rid of the razor", says Lisa. "There are so many more benefits of waxing over shaving. For example, shaving regularly under the arms makes the skin rough. When you're promoting your waxing services, make it more of a skincare service, rather than just getting hairs removed."
Benefits of focusing on the skin: It's a service your clients can't replicate at home. Lisa says, "I always use products that are fabulous for the skin", says Lisa. "I'd recommend products that hydrate, cool and nourish the skin. This is something clients can't do at home so spend time choosing your products and then promoting your services on social media."
Waxing trend #4: New Brazilian
The Brazilian has been popular for years. But clients are now wanting something different, says Lisa. "The Brazilian is changing from just being a standard runway strip. Before Covid-19 hit, I was seeing a lot of people requesting more shape. This is more of a martini glass than a rectangular runway. It's worth developing your skills so you can offer a different take on a Brazilian."
If you don't offer intimate waxing then it's worth upskilling by booking onto a training course, adds Lisa.
Benefits of the new Brazilian: You're updating your skills. "Waxing has changed so much over the years and it's great to bring your skills up to speed, along with your knowledge of the products you're using", says Lisa.
We'd love to hear any other tips you have for selling retail. Share your top tips on our Facebook page, @SalonServicesUK
Recent Posts