Inspirational Interiors: Hair and beauty salon design and decors ideas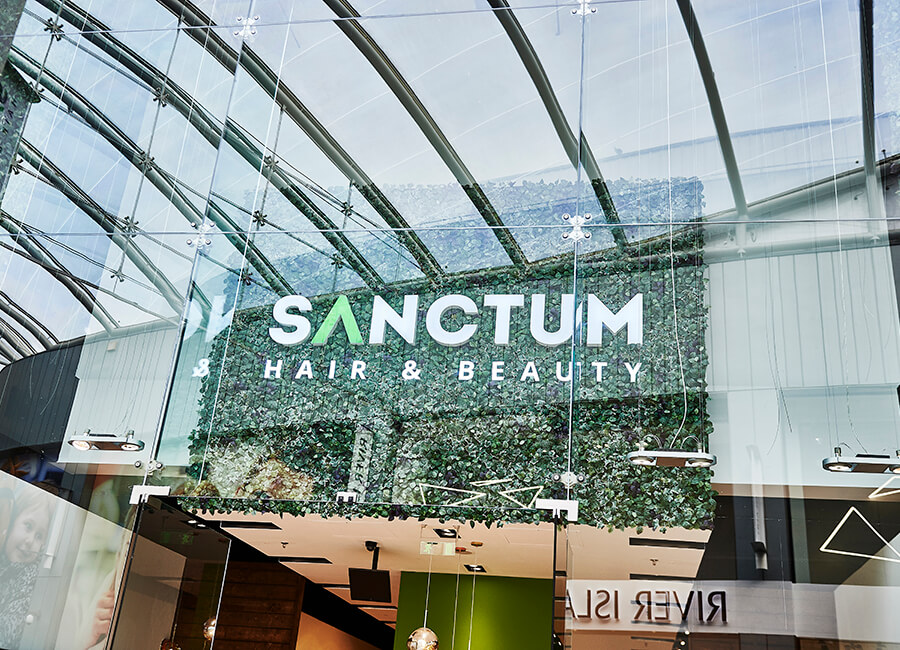 There are always challenges to overcome when revamping or refitting your salon layout and design. This is where our Inspirational Interiors blog series comes in, sharing tips and stories from salon owners who've been there, done that! This month it's the turn of Jordan Kayes, who had to deal with the limitations of being based inside a shopping centre.
He says, "Time was a big factor in the refit. We're in a shopping centre so there are a lot more restrictions. The space was originally a shoe shop so we had to strip all that out along with the fitting rooms but I didn't have the luxury of time! We could only work within certain hours set by the centre and they wanted the turnaround to be pretty quick - we only had a few weeks!"
Read on for Jordan's top tips...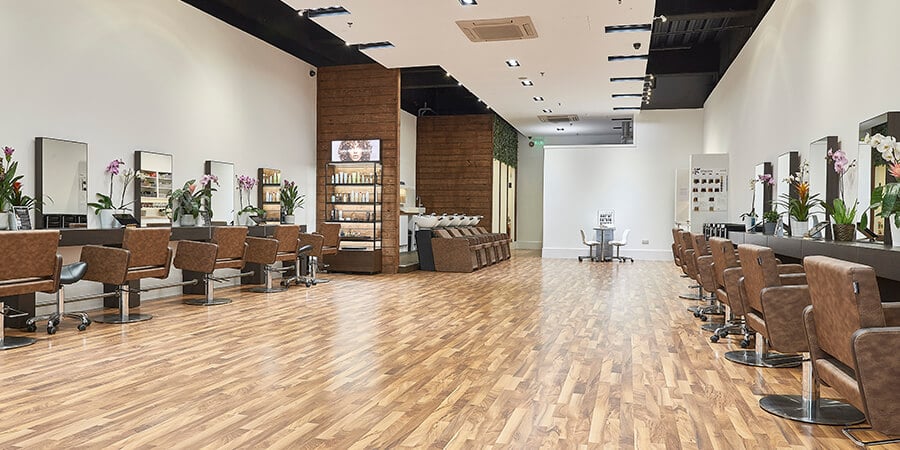 Think about the flow of your salon
Thinking about the customer experience from the moment they walk into your salon is a key part of any redesign. Jordan says, "This is the first salon that I've opened so when it came to the refit it was about planning the flow. I wanted to take the client on a journey, taking in reception and the retail section through to the styling area and then repeating that journey on the way back to make it easier for the stylist and reception to recommend any products.
"My advice to other salon owners would be really plan what you want to do and think about how you want your salon floor to work. Make sure you've got a straightforward journey for your clients - and you! - with no obstacles in the way."
"We built a colour bar using wood from a timber yard. My customers really like seeing everything that goes into mixing their formula"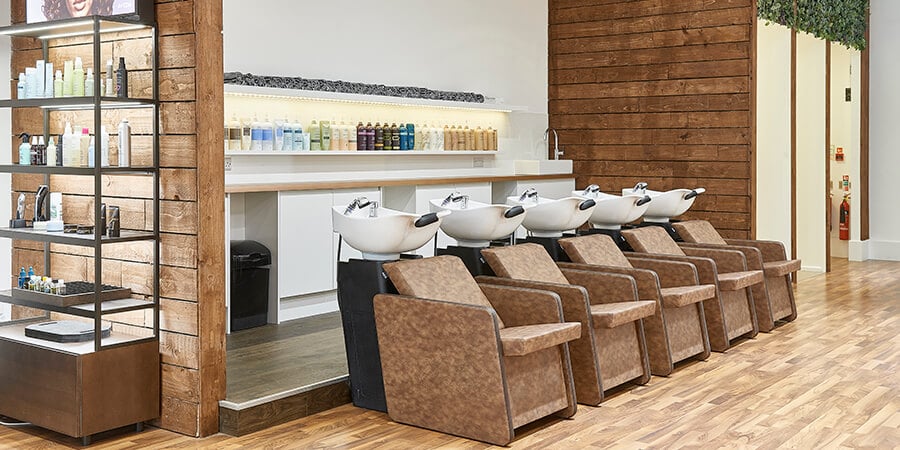 Get the professionals in!
You want to maximise your profits. So it's vital you've got all the correct salon measurements to make sure you can fit in as many sinks and stations as you need. "Our salon is huge - it's 4,500 square feet - so while I did the majority of the design myself I brought in Paul from the Salon Services design team to help with the drawings", says Jordan. "I had it all in my head and all planned out but seeing it drawn out helped me envisage it - where we were going to put walls, the backwash area, the colour bar and so on. Paul did all the measurements which is obviously a big part of it."
Be creative with your focal points
From balayage to bleach, hair colour is likely to be a big part of your business. So why not shout about this in your salon? Jordan says, "Our colour range is quite wide and there's a lot of mixing tailored to the client that I wanted to showcase. To achieve this, we built a colour bar using wood from a timber yard. My customers really like seeing everything that goes into mixing their formula."
Think about your priorities
It's easy to get overwhelmed when thinking about what look you want to achieve for your salon. So, Jordan recommends working out what is important to you before you think about your hair or beauty salon furniture. "My priorities were aesthetics and comfort. The salon is quite contemporary with clean lines so I kept that in mind when redesigning. Paul asked me what I liked and gave me some swatches to take away along with a mood board so I could visualise it all and that was really helpful. My salon personality is contemporary and minimalist so I wanted the refit to reflect that. The salon colour scheme is white with a lot of wood and plants to keep it very bright and light.
"The stations are REM Oasis and we've got 12 styling units of six and six. Along with the backwash basins we've got a shampoo bar as well, plus a cupboard underneath for storage which again was designed to help with the flow of the salon."
Be aware of any official rules and regulations
If you're leasing a unit on a high street or in a shopping centre, you're likely to be faced with specific rules about what you can and can't do. Make sure you're up to speed on these before you get started on designing your salon's interior and layout. "Having a unit in a shopping centre means there's a lot of rules and regulations that you have to follow, along with health and safety and fire regulations", says Jordan. "We also had to build our own reception desk because it needed to be suitable for people with wheelchairs and disabilities.
"The reaction from our customers has been great, they love it!"
Share your salon interior design ideas
We're a nosy lot and love seeing where you work! Share your salon photos on our Facebook page, @SalonServicesUK.
Stay inspired
Recent Posts