How to do online hair, skin and beauty consultations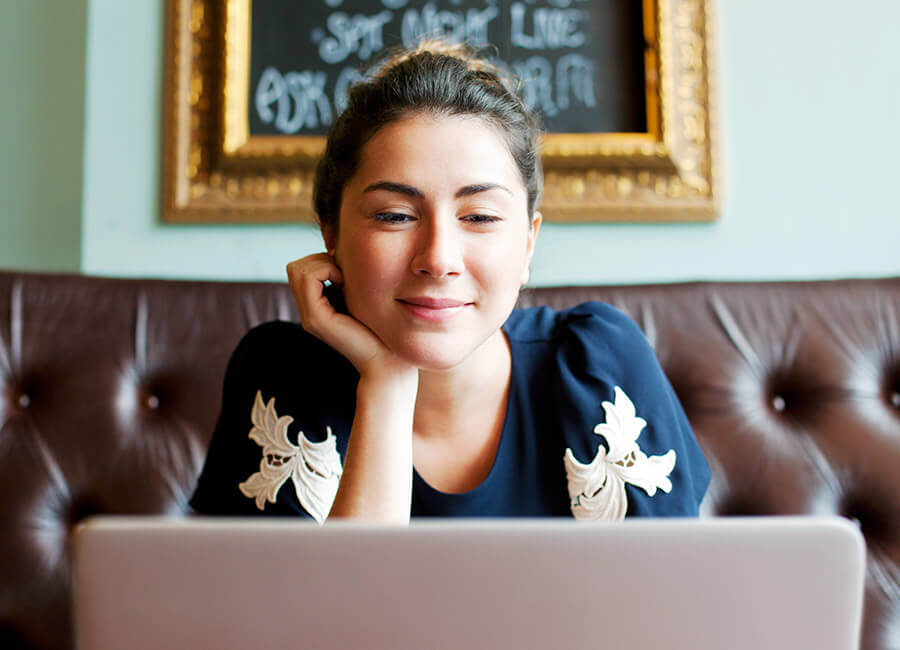 Client consultations are so important. But when you reopen after the coronavirus lockdown, it's likely you'll want to reduce the amount of face-to-face contact with your customers. So why not think about moving your consultations online.
To get you started, we've got the lowdown from Jason Hogan, celebrity colour expert at Josh Wood Atelier in London, facial aesthetician Dr Krystyna Wilczynski and Ricky Walters, founder of SALON64 on how to nail your virtual consultations.
What software do I need for an online consultation?
The good news is you don't need to spend any money on fancy software. Instead, Ricky recommends using Zoom. He says, "Not only is it a clear connection but feels slightly more formal and professional than other apps like FaceTime or WhatsApp. Zoom also gives you the ability to easily share your screen. This means while talking you can find the perfect hair colour image on Google, click 'share screen' and show your client. You can also circle areas that may not work on their hair type or something you may wish to change or do differently. I would say this is the closest you can get to a face-to-face consultation".
"Without a doubt the biggest plus side of digital consultations is the lack of risk of spreading Covid-19."
Do I need special lighting for online consultations?
Natural light is the best, says Jason. He adds, "People will often be sitting down beside a lovely warm lamplight. While it makes you look great on camera, it's not great for looking at hair colour, so I'll get them to move. When assessing the hair I always get them to stand outside so I can see it in natural daylight …it gives the best and truest visual of their hair."
And it's the same for your skincare and beauty clients. Dr Krystyna says, "We advise clients to be in a well-lit room or natural light, ideally with a plain background and a good WiFi connection."
What information do I need from my clients before the consultation?
The more preparation you can do ahead of each virtual consultation, the better. Ricky says, "We try and fact find as much as possible ahead of any consultations. This allows for a much smoother chat with our clients. Having to remember all the questions you wish to ask in a seven minute window can be tricky so this is why we make sure some questioning has been carried out while booking in the consultation."
Ricky recommends asking your client questions including:
When was your hair last coloured?
With what products? Did you use box dye on your hair?
"The answers are then passed on before a consultation and means the hairdressers are prepared, and not working blind."
You can also ask your clients to send over photos of the look they are hoping to achieve. Jason adds, "I sometimes ask them to send me some reference photos ahead of time. This could be if they are working towards a look or I'll ask them to send me a photo when they really feel like their hair looked its best. This helps me feel out their expectations and, often, how they perceive themselves."
For your online beauty and skincare consultations, Dr Krystyna says, "I'd always ask their medical history, what their current skincare regime is, what their areas of concerns are and what they would like to change."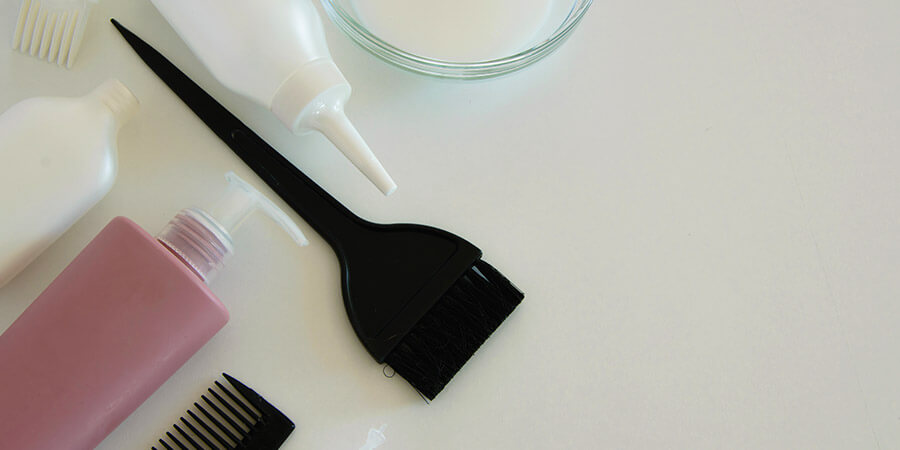 How can I make my client feel comfortable during the consultation?
As we've all found out during lockdown, chatting on video call is so not the same as seeing your friends and family face-to-face. Which is why you'll need to put in lots of extra effort during your online consultations.
"I'm a huge believer in first impressions", says Ricky. "As soon as you see a client and greet them for their consultation - whether face-to-face or digitally over a laptop - it MUST ooze enthusiasm and excitement. Clients will switch off and become non-responsive if the hairdresser is monotone and lifeless. Without a doubt this is the most important part of a consultation."
Ricky suggests thinking about your tone of voice and body language, and also asking open-ended questions to encourage them to chat. He adds, "I would ask questions about their hair past, (what they have used previously) their hair present, (for example, hair is currently a bit dark, layers too heavy) and their hair future (what we will achieve and where we are going with it).
How can I make sure I manage my client's expectations?
This is a key part of any consultation and Jason says, "When carrying out a consultation - whether online or in person - it's so important to really manage expectations of what is achievable within a timeframe or pertaining to their hair type and condition.
"Firm but friendly is key…be sure to guide the consultation, as some people go off on tangents and things can get confused. When you take charge you will always seem more competent and knowledgeable. This really helps put the client at ease and give your suggestions more weight."
Jason also recommends building a history of the services your client has had in the past during their online hair consultation. He says, "When you're not there in person to feel the hair and to really see it at a detailed level, this can reveal things the client maybe didn't feel relevant but would affect the service and the end result."
How important are virtual consultations post-lockdown?
Very! Ricky says, "Without a doubt the biggest plus side of digital consultations is the lack of risk of spreading Covid-19. At a time where we are all told to stay at home and limit human interaction, an online consultation seems like a no-brainer.
"It also gives an element of accessibility to clients who may not have time to take a long journey to the salon for a chat or find the idea a bit overwhelming."
Jason agrees and says, "Virtual consultations post-lockdown really hold their value in the freeing up of time. Being able to have a quick consultation - maybe about an upcoming appointment - ensures it's booked correctly and enough time is allocated."
And the benefits of online skincare consultations are also huge. Dr Krystyna adds, "Virtual consultations have been incredible for me during lockdown. Previously, all consultations would be held in the clinic which was sometimes difficult for the client to organise around work. Virtual consultations as an initial consultation have eliminated this travel and organisation time which makes it easier for both parties."
Recent Posts