Get the look: Halloween unicorn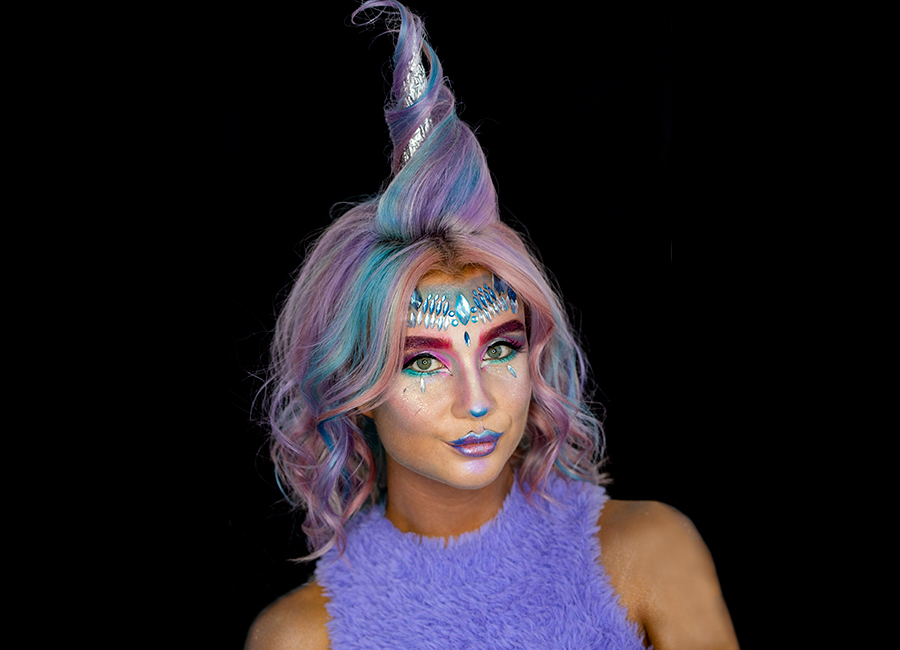 Unicorns are EVERYWHERE - from fashion to homewares. So it's no surprise the magical creatures are also the perfect inspiration for a Halloween hair and beauty look your customers will love!
And don't just take our word for it: celebrities including actors Sarah Michelle Gellar, Jenna Dewan and Victoria's Secret model Alessandra Ambrosio all rocked unicorn hair and makeup last Halloween. Even Princess Beatrice got in on the act, styling herself as the legendary creature.
Watch our hair and makeup tutorial to recreate this look for your clients this Halloween.
Unicorn hair
Halloween 2019 is all about pastel hair - and a unicorn horn!
Step 1: Pick three or more shades of Crazy Color Pastel Sprays - Bubblegum, Marshmallow and Peachy Coral work really well for this pastel unicorn look.
Step 2: Take a 3-5cm thick section of hair, pop a sheet of kitchen roll underneath and spray with the pastel spray. Comb through and, once the hair is saturated, blow dry the section to lock in the colour.
Step 3: Repeat until you've covered the whole head in different colours.
Step 4: Style with a curling iron.
Step 5: Make a cone shape out of foil and pin to the top of the head. Then wind one of the curled sections of hair around the foil to create a unicorn horn. Fix in place with hairspray.
"This Halloween look is all about bold eyes and jewels!"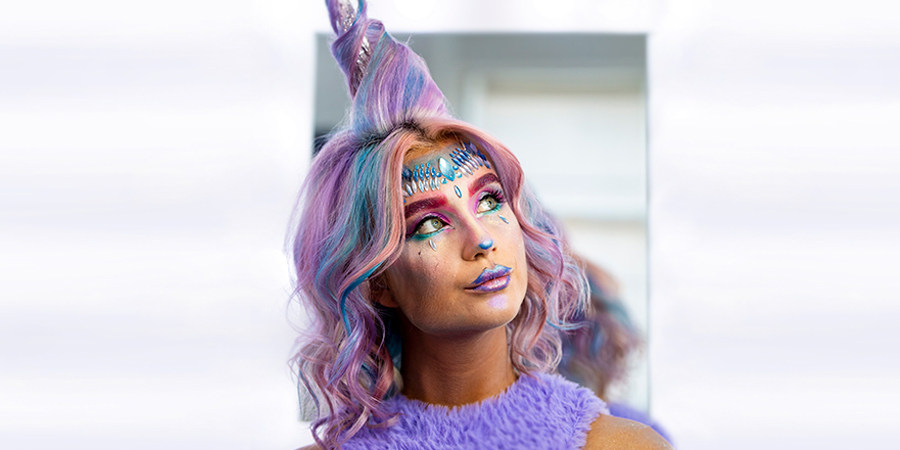 Unicorn makeup
This Halloween look is all about bold eyes and jewels!
Step 1: Colour in the brows - the bolder the better.
Step 2: Apply foundation over the face.
Step 3: Use a bright pink shadow around the eye sockets and a pale blue on the eyelids.
Step 4: Use liquid liner to draw round the eyes and finish with mascara.
Step 5: Dab some of the blue shadow on the end of the nose and blend for a fun unicorn effect.
Step 6: Use the blue shadow all over the lips and then dab the centre of each lip with a pink gloss.
Step 7: Stick jewels to the forehead and cheeks.
Recent Posts