Essentials for your salon bag - don't leave home without them!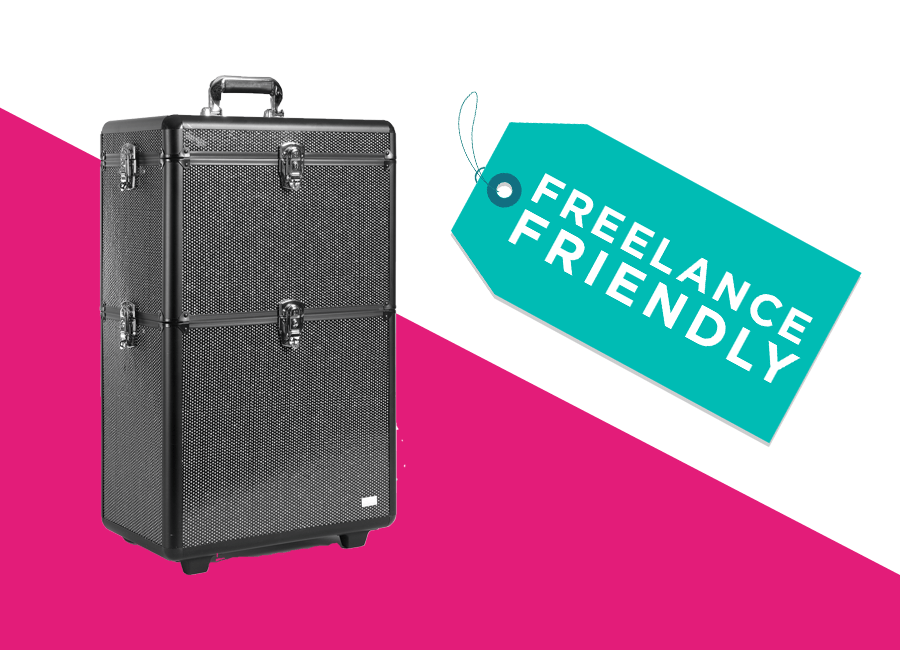 Have you ever found yourself with a customer only to realise you don't have the right kit for the treatment? To make sure you're ready for anything, here's our round-up of the essentials you need in your salon bag.
Plus we asked the experts what they never leave home without!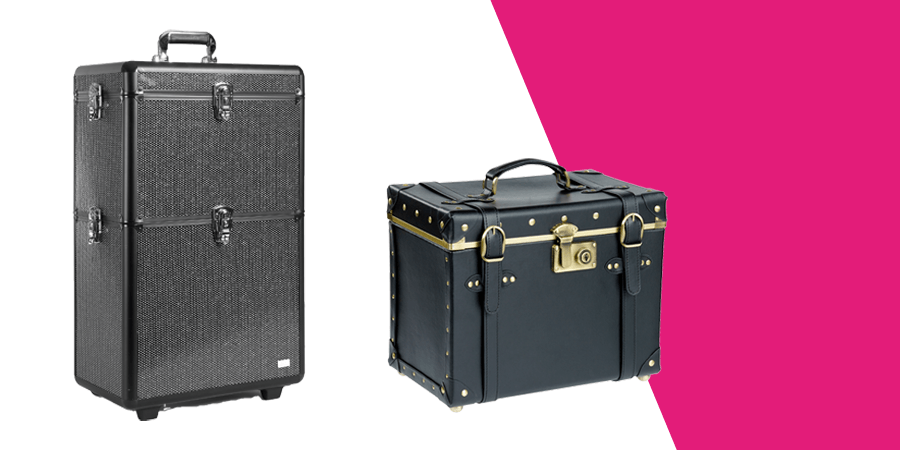 Choosing the right salon bag
First up, you need a kit bag big enough for all your essentials. Your customers might well ask for extra treatments so it's a good idea to take all the kit you need - and more! All your equipment can be heavy, so think about how much weight you'll be carrying and if you need a bag with wheels (the answer is probably yes).
If you have a lot of beauty products, this two-tier vanity case is ideal. For hairdressers, this barbering case has elastic straps for organising your tools. Both have secret wheels so no danger of straining your back.
Browse our full range of salon bags today.
"You never know when you might meet potential new customers. So it's a good idea to always carry your business cards and treatment menus"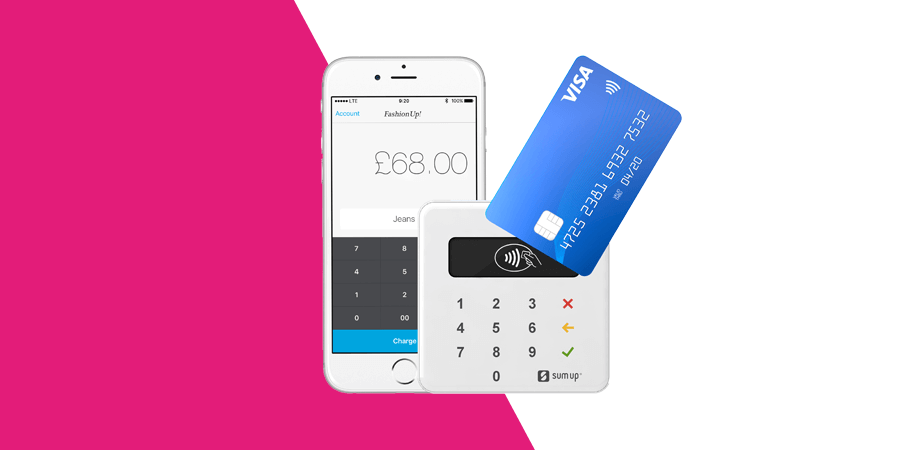 Pay on the go
Make it easier for your customers to pay for their treatments by carrying a contactless card reader in your kit bag. To make it even more flexible, choose one that supports Apple Pay and Android Pay along with all the main debit cards.
Think mobile
If you're always travelling between customers, choose products that are designed for use on the go. This roller wax kit is ideal for mobile beauty therapists or, for massage treatments in a customer's home check out this REM portable beauty bed.
Meanwhile, this portable nail station is small enough to fit in your car and makes your manicures and nail art much easier to do.
Stay on trend
Your client booked you for a pedicure but then decides they want a makeup trial as well. Sound familiar? While upselling treatments is a bonus, you need to make sure you have products for all your services. And that also means making sure you're up-to-date with the hottest colours.
Check out our range of makeup, nail polishes and hair colours.
Business cards and treatment menus
You never know when you might meet potential new customers. So it's a good idea to always carry your business cards and treatment menus, ready to hand out. Not only does it look professional, but it's also a great way of marketing your business.
Ask the experts
Take inspiration from the experts and discover what kit they always have in their salon bags.
Elaine Watson, Executive Vice President of KUPA says, "I've got two tall cases on wheels and carry over 100 gel colours, polishes and nail art. I need to be ready to do anything. You never want to turn a client down because you don't have what they want."
Kelly McGowan, International Educator for Bodyography says, "I always carry hand sanitiser, eyelash glue, tweezers and scissors for cutting products open. I also always have a sewing kit in my salon bag. You never know when you might need it!"
Metta Francis, nail tech and owner of Nails by Mets says, "I always carry a portable daylight lamp because I never know what the lighting situation will be at my client's location. Lighting is notoriously bad in hotels! I also never leave home without my trusty OPI double ended pusher My other salon bag essentials include my dotting tool and striper brush (I can create endless designs with just these two nail art tools) and lint free wipes - anything that doesn't leave fluff on the nails which is the bane of nail techs' lives."
What's in your kit bag?
What do you never leave home without? Join the chat on our Facebook page, @SalonServicesUK.
Stay inspired
Recent Posts