Coronavirus: advice for your salon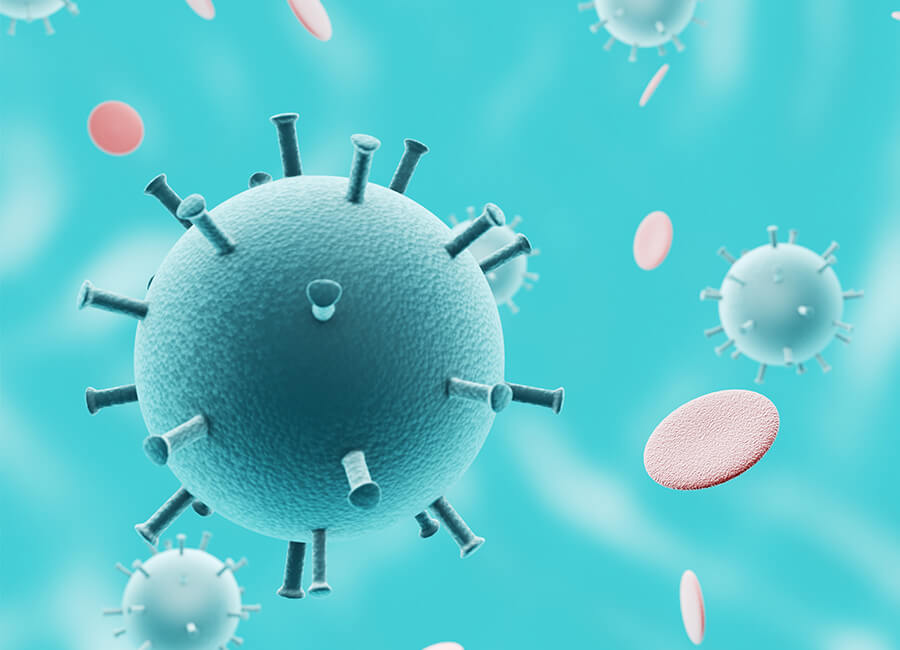 As coronavirus continues to spread – and the UK is put into its third lockdown – what does the outbreak mean for your salon? And what advice should you give your clients and your staff? Here's all you need to know about COVID-19 and coronavirus.
We've also got the latest information on:
What is coronavirus?
*COVID-19 is an illness that can affect your lungs and airways. It's caused by a virus called coronavirus.
*It's not known exactly how the virus is spread. However, it's likely that the spread of COVID-19 happens when you come into close contact (two metres or less) with an infected person.
*It's also thought that your risk of contracting the virus increases the longer you have close contact with an infected person.
*The incubation period of COVID-19 is between two to 14 days. This means if you're well 14 days after contact with someone with confirmed coronavirus, you've not been infected.
"Following the latest government announcement, "non-essential shops" – including salons and barbershops – have been ordered to close."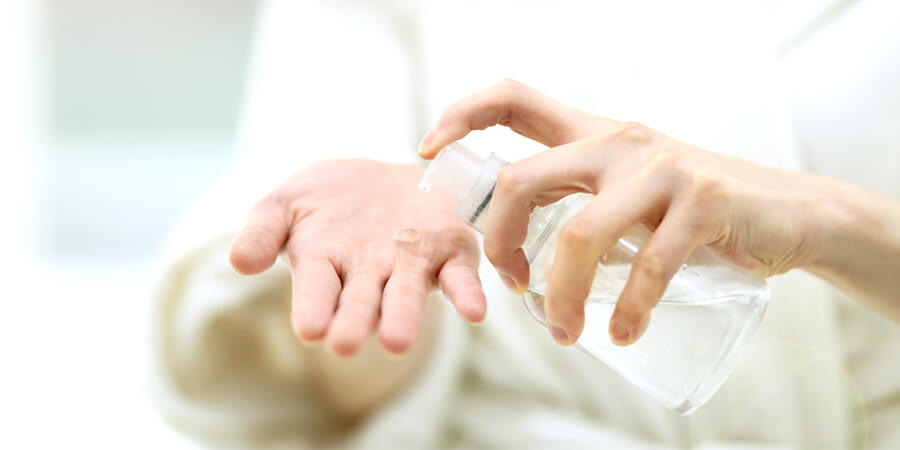 What are the symptoms of coronavirus?
According to the NHS, symptoms of coronavirus are similar to other common illnesses like colds and flu. They are:
a cough
a high temperature
Shortness of breath/ difficulty breathing
Do not go to your GP, pharmacy or hospital. Instead, use the NHS 111 coronavirus service.
How long do I need to stay at home?
The government has announced that everyone except for school and university students should stay at home even if you don't have symptoms.
You can only leave your home:
to shop for basic necessities – only when you really need to;
to do one form of exercise a day – such as a run, walk or cycle, alone or with other people you live with;
for any medical need – for example, to visit a pharmacy or deliver essential supplies to a vulnerable person;
to travel to and from work – but only if this is absolutely necessary.
Read the latest government advice about staying at home.
What should I be doing to protect myself - and my employees - from coronavirus?
Following the latest government announcement, "non-essential shops" – including salons and barbershops – have been ordered to close.
Everyone must stay at home so make sure you – and your employees – are all aware of the new government restrictions.
What advice should I give my clients about coronavirus?
As above, everyone must now stay at home. However, you can still keep in touch with your clients through your newsletter, website or social media. We've got expert tips on how to protect your business during the coronavirus crisis.
What about sick leave and sick pay?
Current government advice for workers is to stay at home regardless of whether you have any symptoms.
If you're an employee… If you are employed and have to self-isolate, you are eligible for statutory sick pay from your first day off work. You must earn at least £118 a week to be eligible for SSP.
If you're an employer… If you have less than 250 staff you can reclaim the cost of paying sick pay to your employees for the 10 days of self-isolation.
What financial support is available for me and my business?
Find out more about the financial support available for your hair and beauty business. This includes:
1. Coronavirus Business Interruption Loan Scheme For small and medium-sized businesses, the Chancellor has announced temporary business interruption loans of up to £5million with no interest due for the first twelve months. The money is aimed at helping businesses pay wages, rent and buy supplies.
How to apply: The loan will come from the British Business Bank. To apply, you'll need to contact them directly.
2. Business rates
There will be a 12-month business rates 'holiday' - meaning no business rates to pay for a year - for the retail, hospitality and leisure industries. How to apply: You don't need to do anything. This will apply to your next council tax bill in April 2020. However, local authorities may have to reissue your bill to take off the business rate charge.
3. Cash grants
Small companies in business premises with a rateable value (a measure of property values) of between £15,000 and £51,000 can apply for grants of up to £25,000. How to apply: You do not need to do anything. Your local authority will write to you if you are eligible for this grant.
Smaller businesses that are currently eligible for Small Business Rate Relief (SBBR) can apply for a one-off cash grant of up to £10,000. How to apply: You will be contacted by your local authority - you don't need to apply. Find out more here.
4. Coronavirus Job Retention Scheme
HMRC will cover up to 80% of the salary of workers who are not working but are furloughed during the coronavirus crisis and kept on the payroll, rather than being laid off. This will be worth up to a maximum of £2,500 a month.
How to apply: Visit the government website for full details of how to apply.
5. Help paying tax
If you're worried about being able to pay your tax because of the coronavirus pandemic, you're advised to contact HMRC's helpline on 0800 0159 559.
6. Renters protected
The National Housing Federation has said they won't evict tenants affected by coronavirus who fall behind on rent payments.
7. Credit cards
According to MoneySavingExpert, most banks and credit card firms have said they will allow emergency credit limit increases. Some will let you have repayment holidays and a few will waive fees for missed payments. Contact your credit card provider to find out what they can offer.
What if I'm self-employed?
How to apply: HMRC will contact you directly. You'll have to fill in an online form and they will pay the grant directly into your bank account. . You're likely to receive the grant, backdated for three months, at the beginning on December. There are hopes this might be paid earlier so keep checking the government website.
Currently, if you're self-employed you can also:
access universal credit benefits;
defer your self-assessed tax payments until next year.
With businesses told to close, what now?
It's obviously a worrying time. But there are ways to keep your business going during this period of shutdown.
*Keep in touch with your customers Stay in touch and think about any special offers you could create for when business is back to normal. Maybe waxing packages if customers haven't been able to make their normal appointments because of a coronavirus lockdown.
*Update your website This is a good opportunity to do all the admin jobs you've had on your list but not had time to do. And one could be updating your website with new images, price list and so on.
*Stay on top of social media If you can't see your customers in person, another way to stay in touch is by doing short 'how to' videos and posting on YouTube. You can then share on social media. Or share photos of new looks on Instagram – this could be anything from nail trends to beauty looks.
*Create at-home packs for clients - Think about how you can boost your retail sales during any period of lockdown. Could you put together hair treatment packs for customers to use at home? Or nail care packages?
This page was last updated on 18th January 2021.
Recent Posts