Celebrity nail artist Amy G: My top tips for nail technicians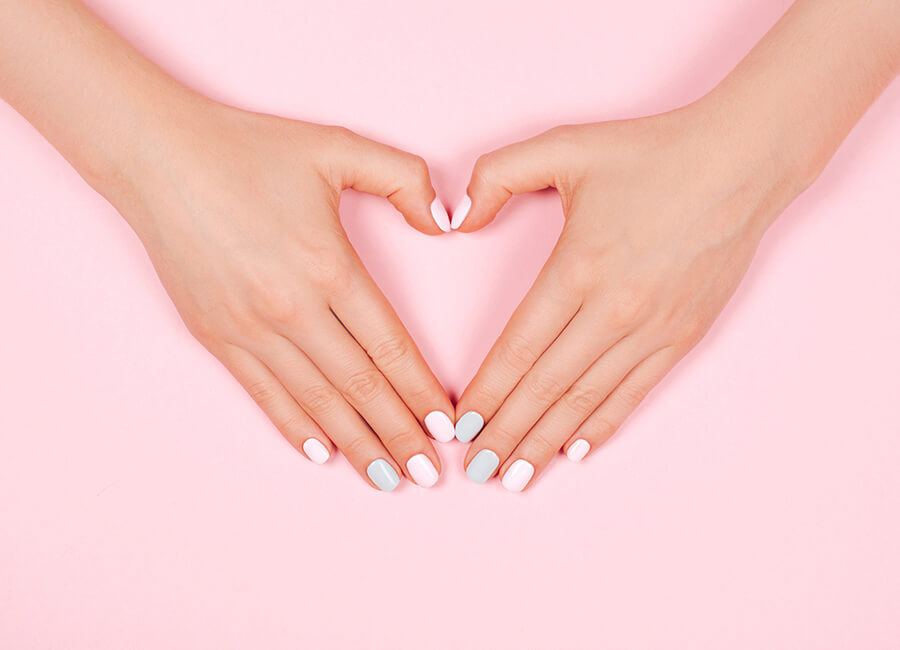 Do you dream of becoming a session manicurist or celebrity nail technician? Or are you just starting out in the nail industry and looking for advice on how to upscale from your living room to your own salon? We chatted to Amy Ganney about her career and her advice for other nail techs.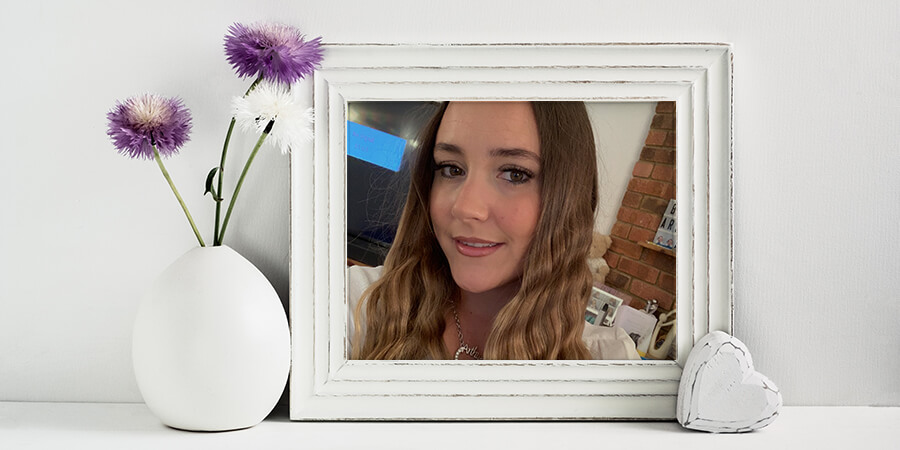 Q. What are your tips for being a successful nail technician?
A. "When I was starting out and building my portfolio I was very flexible and nothing was too much. I always made sure I could do what the client wanted. Even if I didn't have that appointment free, I'd move stuff around so I could make it happen.
"I also practiced and practised. Even if I didn't have a client, no one knew, because I practiced on myself. I had a real fire in my belly and used to wake up in the middle of the night with ideas that I'd write in my phone. I've got an 11-month-old baby so I'm tired at the moment but I know that fire will come back!"
"If you want celebrity clients then you have to be flexible and also be able to move your other clients around if the celebrity wants their nails doing"
Q. How do you start a nail salon?
A. "I was working from my living room and stayed there for two years until I was big enough to expand. Our house was small but I just tried to make the best of it that I could. I'm dyslexic so I really didn't want the pressure of a salon. I just wanted to be relaxed and working from home.
"When I got a point where I had no more room, I rented space in a few salons. I didn't really like being in someone else's space so I decided to take the leap and open my own salon. That was a battle in itself but now I've got a retail space selling clothes and then a space to do nails as well. It works really well."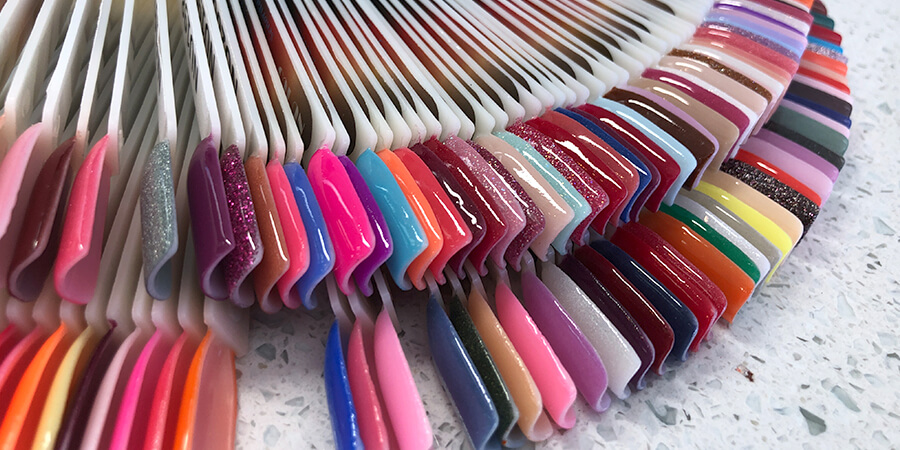 Q. How do you design your own nail range?
A. "I was already working with Edge - they'd asked me to use some of their nail products - and then they suggested we work together to bring out a range. It was a total whirlwind moment for me!
"I focused on existing and up and coming trends and tried to choose things that were really easy for people to use. Apart from the nail products I use with acrylics, all of it is really practical and simple to use for a beginner. For more experienced nail technicians, you can also add it on to enhance the look."
Q. How do you become a celebrity nail technician?
A. "I did the Glamour Festival at the Saatchi Gallery and everywhere I went, I was trying to use the Law of Attraction - have positive thoughts and positive things will happen. I told everyone I wanted to be a celebrity nail artist and a few weeks later I got a call from one of the girls I'd worked with saying Charlotte Crosby needed her nails doing but they weren't trained in acrylics so did I want to do it?
"That night I finished my clients at 8pm, went to the callout and didn't finish until 2.30am! If you want celebrity clients then you have to be flexible and also be able to move your other clients around if the celebrity wants their nails doing."
Q. How can you make more money as a mobile nail technician?
A. "It's lonely and tiring being a mobile nail technician, and it's hard work keeping to a schedule getting from one place to another. If you're working in someone's house be clear you have to finish by a certain time.
"Some clients will start playing with their children or start making their lunch and then put you behind. If you end up being there three hours and you charge £35 for a set of nails, you won't be making any money.
"I'd also suggest setting a call out charge. Make this low at first and as you get more confident and well known then you can raise it. It varies depending on the type of clientele you have but my call out charge varies from £50 to £250."
Q. Any other top tips for nail technicians?
A. "Don't be afraid to say no! When I first did Charlotte's nails, she had a set of nails on and she didn't want to take them off. I refused to work on them and made her take them off. It was the best thing I did because she loved her new nail set.
"You have to know your job and know if you're putting yourself in a position where you're not doing your best work.
"It's also okay to walk away from clients, even if they pay well. I had someone who paid £800 for a set of nails but they weren't very nice – it was an awful experience! - so I refused to work with them again. You've got to be happy in your work."
Follow Amy on Instagram, @Nailsbyamyg_essex
Stay inspired
Recent Posts