5 ways to make your Salon or Freelance business retail savvy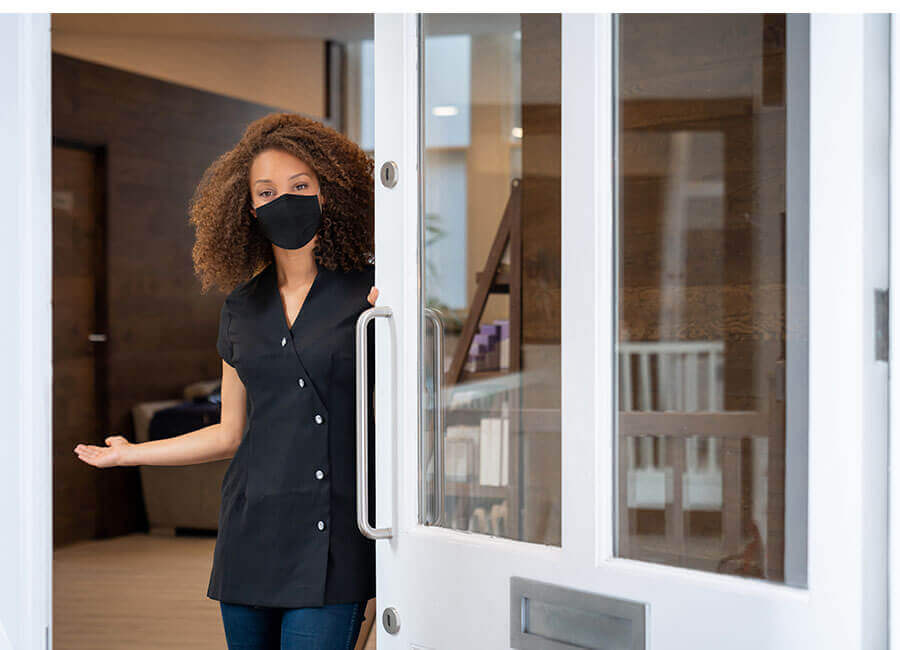 With the UK coming out of lockdown 2.0 & salons in all tiers allowed to reopen whether professional or freelance, chances are you've been thinking your selling strategies to fit with the new guidelines and your client's needs.
With DIY hair-care being a growing trend following lockdown 1.0, now's your chance tap into that demographic as consumers continue to rely on professional salon treatments. Even when wearing PPE and adhering to social distancing, there still are ways you can sell retail products with confidence. Be sure to read our tips below!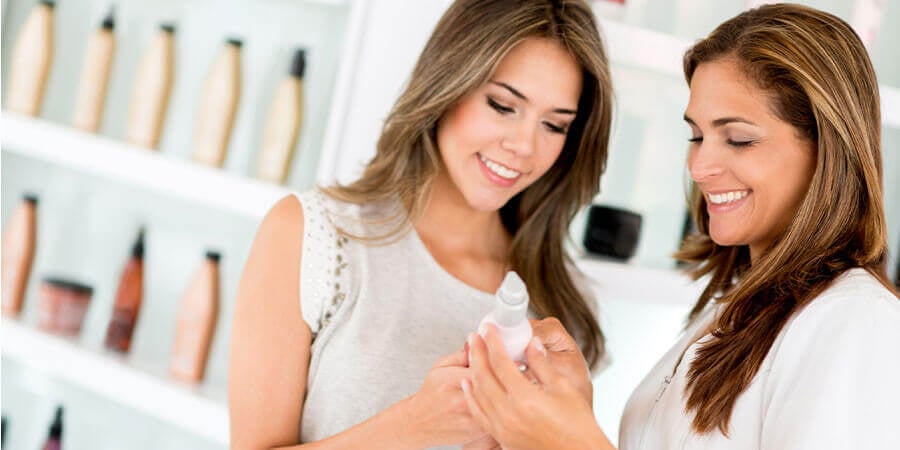 Tip #1 Consultation is Key
The best time to start selling retail is right at the beginning. Make sure you speak with your client honestly and openly about what they want out of their service. Offer as much advice as possible and realistic expectations in their service, especially if they can't visit your business as much as usual. To start, encourage your staff to fit in at least one of the following questions:
1. What's your everyday haircare routine like?
2. What would you like to change about your hair-care routine?/What don't you like about your hair-care routine?
3. How would you like to improve your hair-care routine?

In asking these questions, you're building trust with your client going into their service and getting to understand their wants and needs. This will be a great way for you and your staff to think about what products you can recommend to them during their service.
Tip #2 Educate Your Client (and Yourself)
It's a no-brainer, but if you want to sell products with passion, then you should learn know detail about them. After all, you gave your client this product for a specific reason. If you struggle in this area, many suppliers offer handbooks detailing their ranges and products. One idea to make learning fun is creating flash cards including the top three most important facts and benefits on each brand and product.
If you need extra help, why not take one of our Salon Services training courses? These online seminars run through everything you need to know on the best-selling brands and products from leading salon professionals!
Educating your client on your brands and products is an excellent way of keeping the conversation during their appointment as it shouldn't end from their consultation. As you apply each product during their service, explain how both the ingredients will benefit them specifically and run through how to use it correctly. For example, if you're doing a colour service, explain how you mix and apply their hair colour and developer and explain which colour number and level peroxide would be suited to them. It's also an opportunity to explain how professional products will keep their hair stronger and healthier than a supermarket box dye. This should open up the possibility of your client wanting to maintain their treatment with professional products if they visit your salon less frequently than normal.
"Educating your client on your brands and products is an excellent way of keeping the conversation during their appointment"
Tip #3 Keep Up Appearances
No matter if it's salon or mobile, your clients' first impressions of your business won't start from their consultation or service. They will start as soon as they enter. If you want to show passion for what you sell, how you present your products visually is just as important as how well you know them. This is important to create a welcoming environment for your customers, and make sure you keep it consistent.
While sample and coffee stations will need to be replaced with sanitising stations for now, you can still add interactivity around your salon by adding shelving close to the front so your clients can browse while waiting for their appointment. If you need some guidance on layout, psychologists have stated the area your client will be most drawn to is within their eye-level. Try and feature your top-selling brands within this area while organising it in a visually striking way that fits your aesthetic whether it's based on colour, brand or size.
How your business looks should also apply to your point of sale area. Even when covered with Perspex screens, you can still make it eye-catching by including baskets of irresistible travel-sized hair-care products such as hair masks, heat protector sprays, dry shampoos and conditioners. Why? Impulse-buyers produce massive sales margins, and they're a vital market to tap into regardless of business sector. Offering them travel-sized products also opens up the possibility of them purchasing a larger unit during their next visit, and make for great presents for family and friends. This is especially true during the holiday season, as travel-sized products can make excellent stocking fillers and freebies for regular clients.
Tip #4 Think Quality, Not Quantity
The last thing your client wants is to feel overwhelmed during their service. If anything, showing them product after product can have the opposite effect in terms of sales. That's because customers are often more likely to make a purchase when given less options. With that in mind, keep it to three at best. Ideally, two products within your demographics' regular budget and a more expensive option.
This selling tactic is where tip #2 will come in handy. You can explain to your client how one unit of a premium shampoo or conditioner will be better for their hair in the long-run compared to making several purchases on the cheaper alternative that won't provide the same quality or longevity. For example, if you client had a bleaching service and wanted to maintain their colour, recommend them a toning shampoo and conditioner which will reduce brassiness.
Tip #5 Offer Incentives To Staff
Whether salon or freelance, your staff should comprise of people who are passionate about educating and selling salon products to clients. However, you might have some who are unsure of how to sell or are scared of coming off as 'pushy' during their appointment. A great way of motivating them to boost sales is offering monthly incentives for achieving their goals both individually and as a team. To add some fun and an extra challenge, set up contests for the biggest retail sales to a certain target each month. Some rewards could include:
• A special bonus for no sick days or lateness
• A shopping voucher or gift certificate
• A free product from the shelf
• A gift hampers
• An extra day off work
When offering incentives, make sure everyone in your team is valued and appreciated. Even when they don't reach their target, a simple 'thank you' and acknowledgement of their achievements can be enough to show your gratitude.
Which of these tactics will help your business sell retail?
We'd love to hear any other tips you have for selling retail. Share your top tips on our Facebook page, @SalonServicesUK
Recent Posts