2019 Hair Trends with TIGI Creative Director Gen Itoh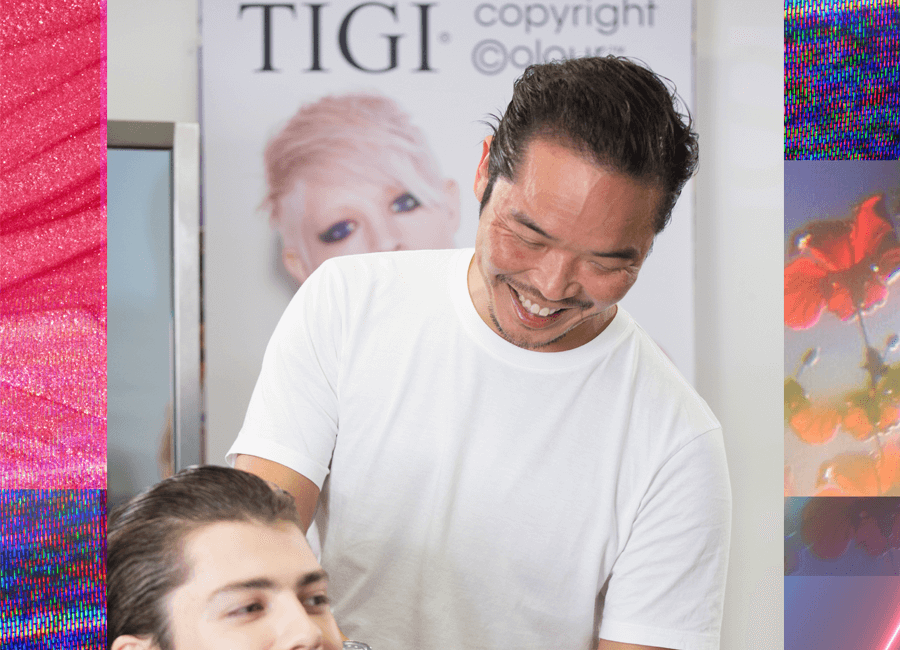 Gen Itoh is a busy man. Not only is he on the TIGI Creative Team, he's also manager and director of the conceptual Bed Head Hair Space Salon in London.
We caught up with Gen to find out where he gets his inspiration for new styles and his top tips on hair trends for the year ahead.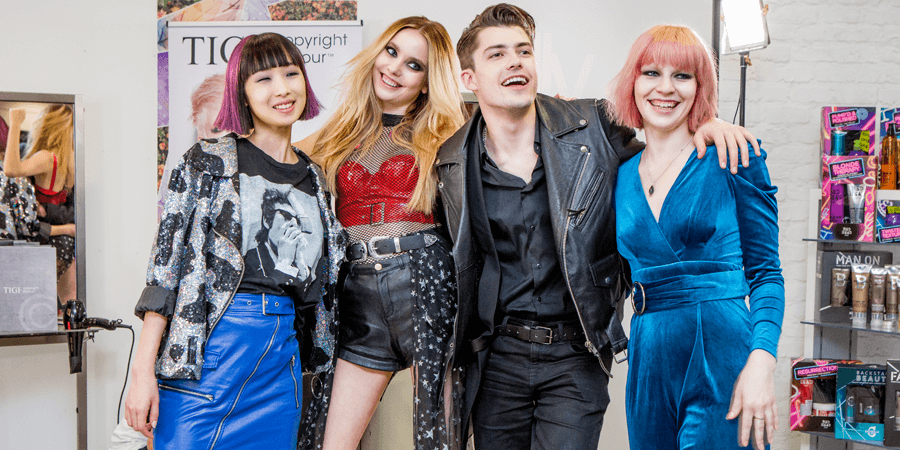 The finished looks from our TIGI x Salon Services Live event. See more from the day on our Facebook page
Gen's creative inspiration…
Born in New York and raised in Japan, Gen gets a lot of his inspiration from travelling. He says, "I travel around Asia quite a lot and I try to see the subculture as much as possible in different cities. In Saigon for example, I was shocked - and impressed - at how young people are quite trendy and trying to push back.
"The majority of my inspiration is the street culture. Young people aren't scared to be different which reminds me of the 90s. They're a bit stronger in how they express themselves.
"There's lots of colour and strong contrast - things that shouldn't work in theory but when you put them together they totally work."
"Girls especially are not too scared of going for shorter fringes, a bit more broken up with a razor or layered a bit so it's not so heavy"
The new blow-dry...
If your clients love big hair, why not try Gen's tips for making the look bang on trend. He says, "Big blow-dry's are still really popular. Big hair is a definite yes but in the last few months it's changed - there's still a lot of volume but in a very feminine way.
"We've moved away from centre partings and it's a bit more of a side parting but still with quite a big lift on the front." To achieve the look Gen recommends using Big Head mousse, Queen For A Day styling mist and Motor Mouth volumiser.
Festival hair trends…
Glastonbury, Lovebox, Bestival - festival season is on its way. Which means your clients are likely to be booking in for on-trend hairstyles which will look good… no matter what the weather!
Gen says, "Braiding is still around. I've heard from customers in our salon who have frizzy hair that they struggle when they go to a festival. But if you put in braids or ponytails, when they take it out it gives it a nice, settled wave. It might be slightly dirty but that's how it should be at a festival!
"They can add movement by using dry shampoo like Oh Bee Hive! and cream to make it a bit more natural and separated. It should be an easy look for a festival."
How to help clients with thinning hair…
Thinning hair is a common issue for lots of people. You can help your customers with thinning hair by experimenting with products. "We just want to make the hair feel a bit thicker", says Gen. "It's our philosophy you don't have to follow what the product says on the instructions. If you find a way you want to use it, then do it.
"Something like a sea salt spray or styling lotion can be really effective. If you apply wax without those products the hair will just go floppy and it will look greasy. It's always nice to use moussy products - try a blow-dry lotion like Big Head to give a thicker feel to the hair."
The new fringes…
From Ariana Grande to Emma Watson, celebrities have embraced the micro fringe. And the trend for short fringes is also popular at Gen's salon. He says, "Although we still see longer fringes with a sweeping centre parting, we're also seeing shorter fringes.
"Girls especially are not too scared of going for shorter fringes, a bit more broken up with a razor or layered a bit so it's not so heavy. Think of a softer version of the fringes in the late 90s and early 2000."
Colouring for male clients…
Looking for the latest trends for your male clients? From Britpop influences to longer hair, there are lots of street styles to choose from. Gen says, "About 40% of our customers in the salon are men and we always speak to them about trends and what they want. We're finding men want to grow their hair a little bit longer. Men's colour is becoming a big thing again and we're seeing very ashy, bleach looks coming through.
"Britpop is also having a resurgence in men's fashion and we're seeing that in the salon as well. Men like to have a short back and sides but with a fringe or a centre parting."
Share your hair trends
We'd love to hear what hair colours & styles are currently trending for you, your business and clients. Join the conversation on our Facebook page @SalonServicesUK.
Stay inspired
Recent Posts