7 Black Friday Promotion Ideas for Your Salon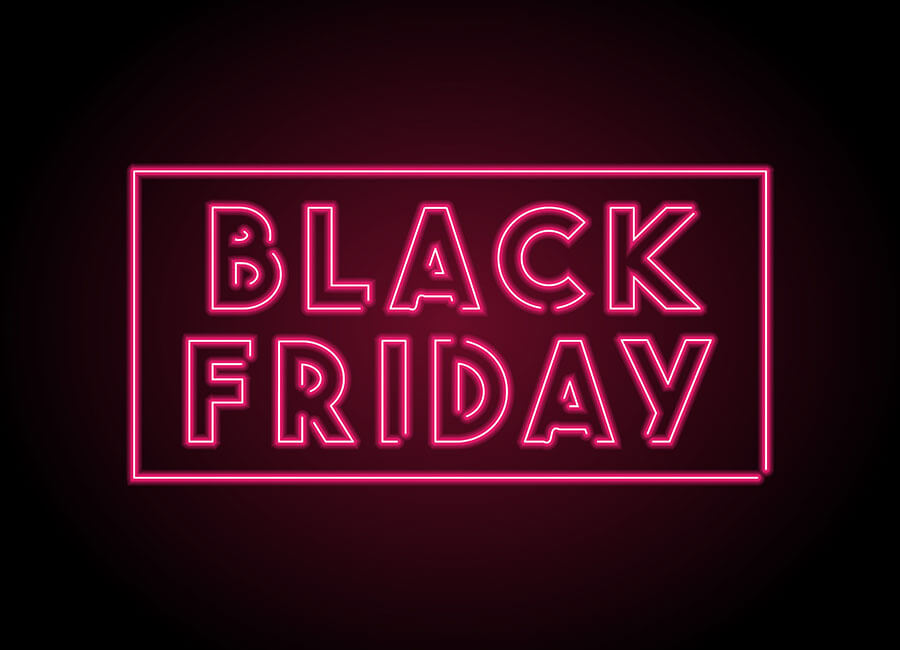 It's been a year of everything changing, but one date still remains in the diary: Black Friday.
And thanks to months of lockdown, not to mention the reduction in the number of daily appointments you have, it's never been more important to make the most of this annual shopping event with Black Friday beauty deals. Especially given we're predicted to spend a whopping £5.6 billion this year.
We've got seven easy ways to use Black Friday, which this year falls on 27 November, to boost your hair and beauty business.
And we've also included ways to use the shopping event, which includes Cyber Monday on 30 November, if you're facing a local lockdown.
1. Reward referrals
Boost sales and find new clients? Yes please! One way to use Black Friday in your salon is to run a time-limited referral campaign. This would see you asking existing clients to recommend you to their friends. And these word of mouth referrals are marketing gold! Research from Neilsen found 92% of people trust their friends recommendations over any form of advertising. You could offer a free product or add a complementary treatment onto their service if their friend books in during November for example.
"It can be tempting to offer discounts. But to make your Black Friday promotion sound luxurious, upsell instead."
2. Focus on skincare
New research from Mintel shows sales of at-home skincare products have soared since lockdown. So make the most of this in your Black Friday promotion.
Why not bundle up your most popular treatments and create a luxury skincare package for your clients.
Or if your area is facing a local lockdown, focus on retail products that you can sell and post out to your customers. These could be themed, for example: the stress-relief package, the hydration package and so on.
3. Make it exclusive
We all like to feel special. And your clients are no different. So when it comes to creating any sort of Black Friday promotion, make it as exclusive as possible.
This could be limiting the number of special treatments you offer or putting a time limit on when customers need to book in by.
For your regular customers, think about creating a VIP promotion just for them.
4. Use social media
Black Friday is a busy time, with everyone from shops to restaurants offering special deals.
To stand out from your competition, make sure you're talking (or even shouting!) about your Black Friday promotions on social media.
This could be as simple as a countdown to 27 November, reminding your clients what you're offering. Or you could run a competition on social media offering a Black Friday bundle as a prize.
Competitions are a great way to grow your followers: you could ask people to follow you and tag friends in order to enter for example.
5. Don't discount
It can be tempting to offer discounts. But to make your Black Friday promotion sound luxurious, upsell instead.
This means rather than offering money off, add things in. A free hand massage, a complimentary product or a goody bag with a voucher for a future treatment are all ways to make clients feel they are getting a good deal.
6. Run a 'cheapest free' promotion
Another clever way to entice customers - and fill your appointment book in January - is to offer a 'cheapest free' campaign.
This would see clients book in for five treatments for example, and they'd get (you guessed it!) the cheapest one free.
You could add terms and conditions which means your client has to book their 'free' treatment for January which is typically a quieter month.
7. Create a Black Friday gift card
Why not market Gift Cards for your clients to tie in with Black Friday. And in the spirit of getting a bargain, offer them added value: for example, they buy a gift card for £25 and you'll top up the value to £30.
These are also great Christmas gift ideas so you could keep this promotion running into December.
Recent Posts