A day in the life of a salon owner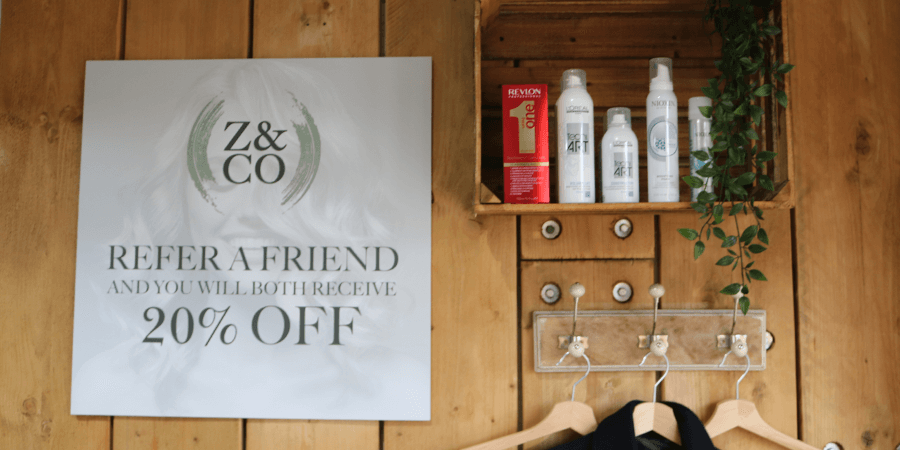 Zara Lynch, 27, lives in Reading and has her own salon, Z & Co Hair & Beauty. Here she shares her tips on running a salon – from being organised to staff motivation.
I love hairdressing
I always wanted to be a hairdresser, and I did an apprenticeship straight from school when I was 16. I went to work in a large salon, which had about 25 stylists. I really had to up my game and prove who I was to stand out.
Then I decided I wanted to teach so I studied while working, and eventually went to a full-time teaching post at a high school where I taught subjects like hair colouring to 14-18 year olds.
I developed hair products
After this, I became a UK educator helping to develop products for different haircare brands. Then I'd travel round to salons and colleges to train people on how to use the new products, which were mainly for colour and styling.
This gave me a great insight into the industry. I visited hundreds of different salons all over the UK and I could compare the best and worst, which gave me ideas.
I did this for two-and-a-half-years but then I wanted to put down roots.
My dream was to own my own salon
I always knew that one day I'd have my own salon – in fact, I said this years ago to the salon owner who used to cut my hair. Then her salon came up for sale, so I bought the business.
It was a retirement sale, so I took on the lease, stock, clientele and staff. It was all ready-made: the owner walked away and I walked in the next day.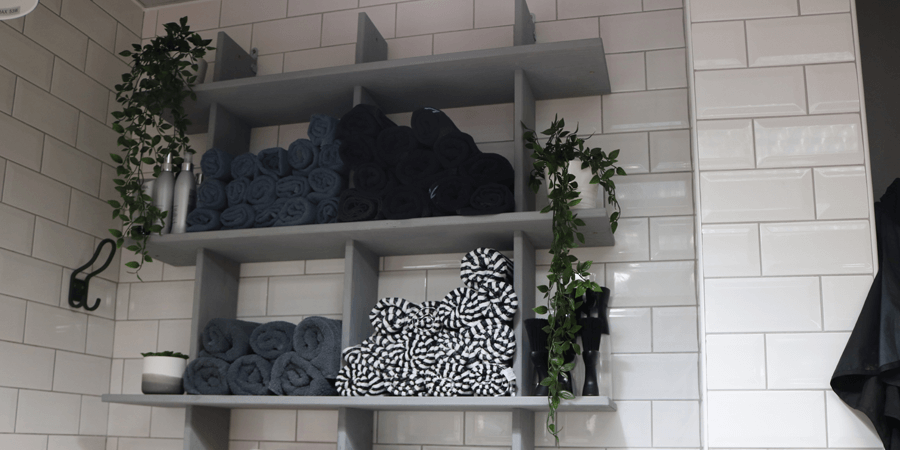 The salon needed improvements
I've only been a salon owner for a short time but I've made lots of changes already. The salon has been there for around 10 years and it wasn't a failing business but it really needed bringing up to date, with new treatments, such as such as Olaplex, creative colour and an online booking system.
Plus I need to make sure potential clients know we're here as we don't get passing trade.
I've increased social media activity and started up a website, as well as doing a flyer drop.
"Making people feel and look good and knowing that you and your team have done that makes me proud."
I have three full-time staff, one part-time employee and a part-time beautician. Some staff have been here a long time and were a bit apprehensive when I came in as they weren't sure what would happen.
I told them: 'We can make your jobs into what you want and do more of what you love doing'. Now they love the change.
One of my stylists wants to do more hair up so I'll help her push that and develop it, while another is looking at hair extension courses.
We eat breakfast together
On a typical day I wake up at 7.30am, dress in something from my work wardrobe – which is black or black and white – and leave the house in my car just after 8am.
I like to be at the salon about 8.30am to do my hair and put my face on. When the girls come in, we have tea and cereal together which is a good chance to have a chat (often about EastEnders, which we all love).
Then I check everything such as having enough clean towels, so we're ready for our first client at around 9am.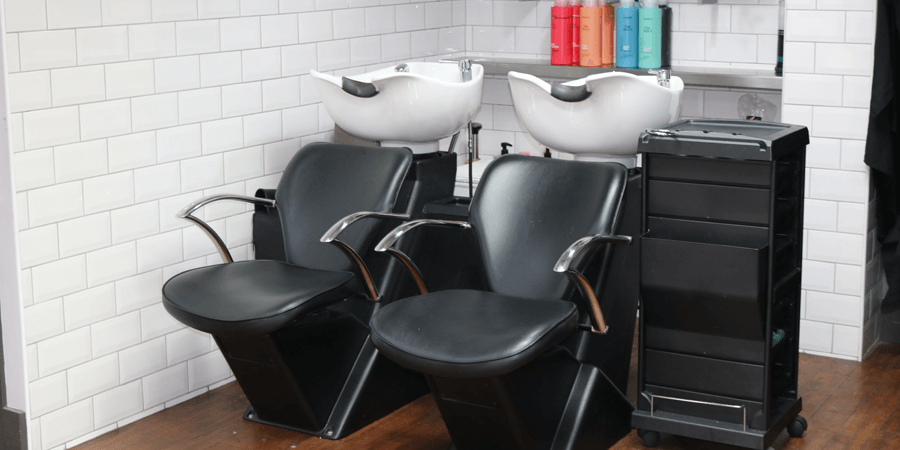 The days are busy
I run a full client base so in between seeing customers for cuts, perming, extensions, hair up, colours and so on I'm checking emails, replying to clients and ordering stock.
All the staff muck in with daily jobs such as cleaning basins and making tea and coffee.
I also do weddings, so I tend to leave on a Saturday morning, do hair styling for five to six people, and then come back to the salon to see more clients.
We'll stop for lunch
Everyone has a set lunchtime of 45 minutes to an hour, depending on what hours they're working, and they often tend to fall around same time.
One of us pops to nearby supermarket and picks up rice, fresh meats like chicken, and rolls. Plus it's a chance to grab things like fresh flowers and washing tablets for the salon.
It's important to have a break because we're all standing for so long. In fact, one of my recent birthday presents was a nice pair of comfy shoes, which help!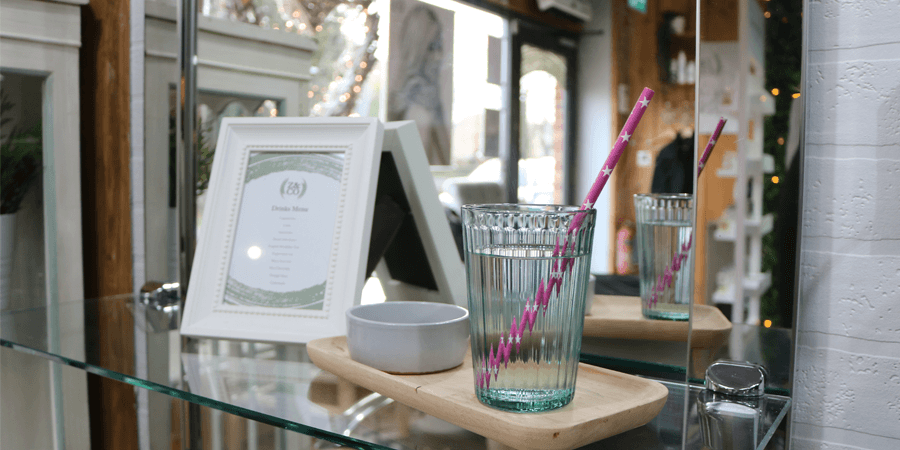 I keep an eye out for offers
This is a Wella salon so some products get delivered directly from the company. Others I buy every fortnight.
Yesterday I went to my local Sally store where I spent just under £300 for the fortnight, including colour and bottles of developer, as there was a good deal. Watching out for offers saves me lots of money.
We all muck in to get out on time
At the end of the day we all help to do get towels out of the dryer or in the machine for the next morning, emptying bins, cleaning up the kitchen and mopping the floor.
The girls go home about 5pm, then I cash up, work out my float for the next morning, set the alarm and go home.
My social life helps me de-stress
Once a week I go to a pub quiz and on another night I go Latin American and ballroom dancing, which is a good way to keep fit and let off steam from the day.
I wear my Fitbit in the salon and by the time we shut at 5pm, I've always reached my ten thousand steps.
At the weekend I prefer to go out on a Friday night for dinner or to the cinema. On Saturday, as it's the end of my working week, I'm ready to crash and watch Strictly!
When I'm at home, my boyfriend cooks, usually something quick on the hob like a curry or pasta – and if we're organised we make enough to take for lunch the next day.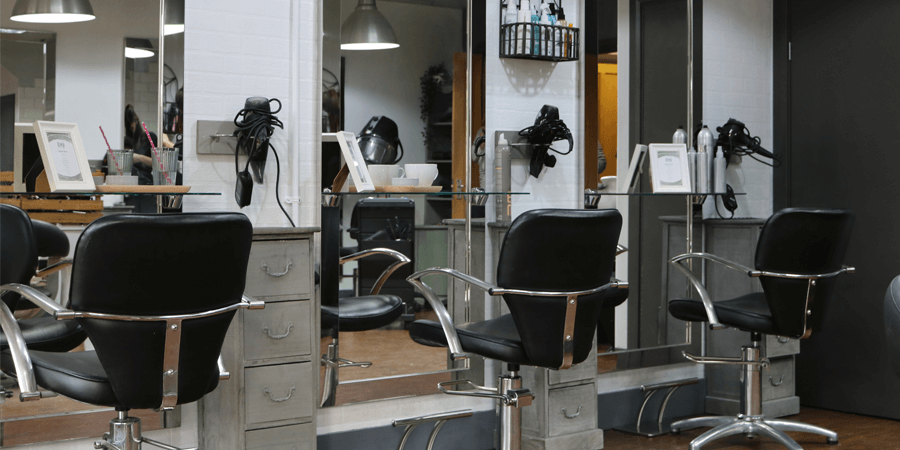 I get organised during quiet times
On hectic days like Thursdays, when we're open until 8pm it's hard to get anything done, but on quieter days I have a chance to catch up with admin. I do a lot of this at home on Mondays, too, when the salon is closed.
I have an accountant who works out the wages for me, but I have to do all the inputting of staff hours on my computer.
I've never owned a business before and it's all new to me: setting up employees with HMRC and rules around that, rest breaks, health & safety … there's a lot to learn!
It's not always easy to sleep
I love my sleep so normally I'm in bed for about 10pm. I don't always find it easy to nod off, especially when I was taking over the salon lease. I was up in the night worrying and then I kept having strange dreams about towels!
Usually, as long as I've done everything when I leave the salon and any chores when I get home, then I can unwind. I either read or watch a box set on the TV before I go to sleep.
I find it hard to switch off
I feel a tremendous responsibility to my staff – that they like the salon environment and coming to work, and that can be stressful.
I find it hard to switch off and not think about the salon at times.
When I meet friends and family at the weekend they always ask me about the salon, which is great because they care, but sometimes I just want to forget about it for a while.
I can't believe I run my own salon
I love hairdressing and being able to share that with others is the best thing. Making people feel and look good and knowing that you and your team have done that makes me proud.
In fact, I feel so proud every morning when I open up the salon: I still can't believe it's all mine.
Follow Z & Co Hair & Beauty on Instagram.
Have you opened your own salon? Join the conversation on Facebook @SalonServicesUKand share your tips and tricks with our community of professionals.
Stay inspired
Recent Posts