Choosing and caring for your hairdressing scissors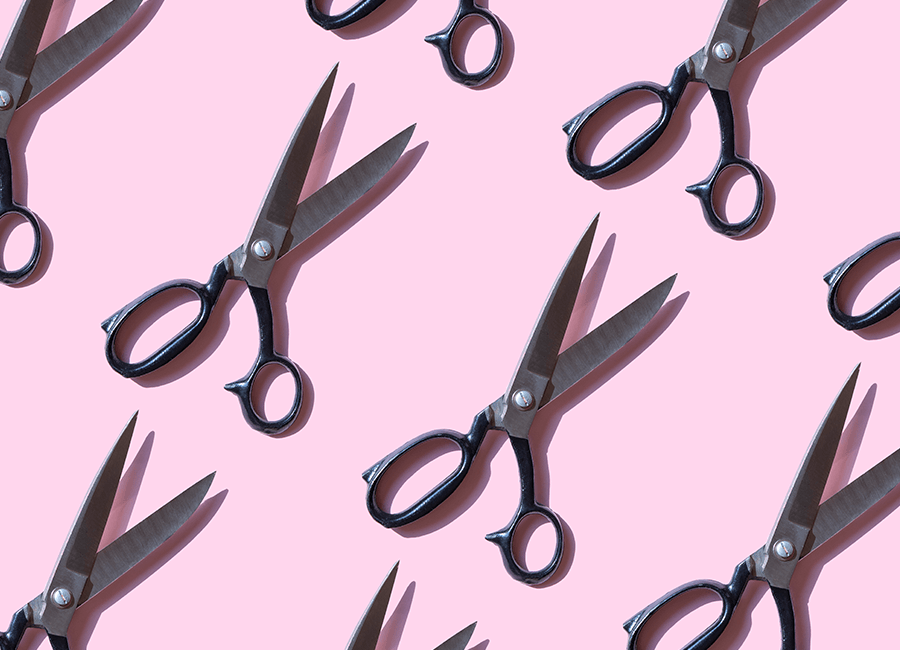 Your hairdressing scissors are a vital piece of your professional kit. But there is a lot to consider when it comes to choosing the right pair… and even more to think about when it comes to caring for and maintaining your scissors.
We caught up with hair educator Debbie Gee to get the lowdown on scissor care and how to make sure you're investing in the right ones.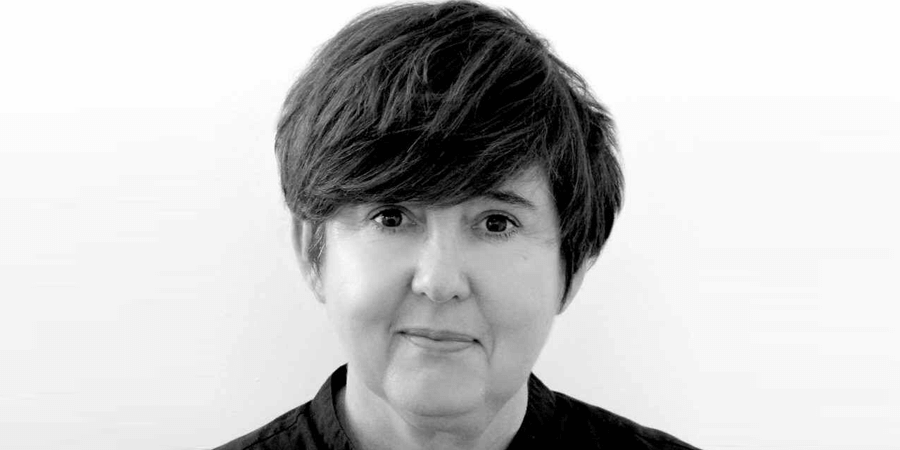 What size hairdressing scissors should I use?
There are so many professional hairdressing scissors to choose from. So it's important to find a pair that fits your hand comfortably.
Debbie says, "The method I use to choose scissors is to place the scissors on the palm in the middle of the flat hand. From the start of your hand to in between the line at the end of your finger is ideally the correct size. In other words, the blade should reach no further than the last section of your middle finger. If the blade is longer than the middle finger, it's too large and will be harder to control."
"Try other stylists' scissors by holding them and seeing how they feel. You generally know once you pick scissors up - it's a little like trying shoes on."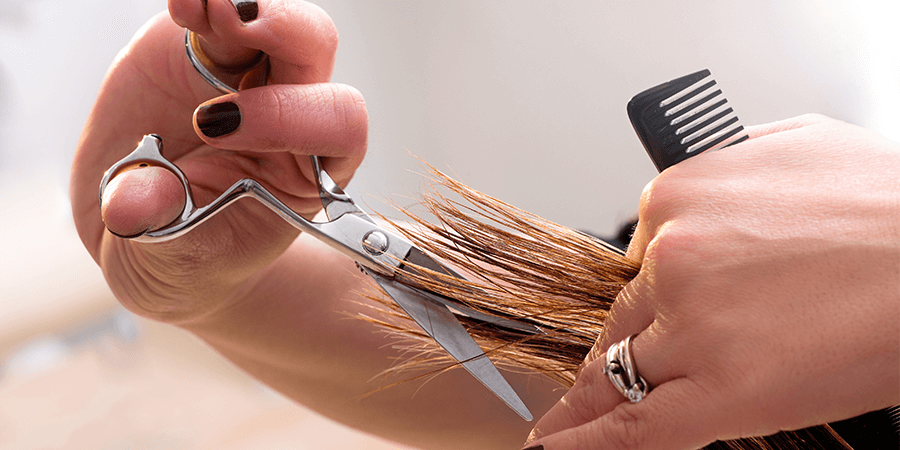 Choosing the right hairdressing scissors
You want to give your customer the best possible haircut. Which means there is a lot to think about when picking your hairdressing scissors, including:
Comfort
Try before you buy, says Debbie! "Comfort, ease of use and size are the most important things to consider. Try other stylists' scissors by holding them and seeing how they feel. You generally know once you pick scissors up - it's a little like trying shoes on."
Style
The hairdressing scissors that suit one stylist might not work for another. So take your time and see which suit you the best. "Try straight and offset scissors and see how they feel", says Debbie. "I prefer straight, but this is just a personal feel to me."
Price
The price of hairdressing scissors can vary massively. Debbie says, "There are so many scissors to choose from, but don't be over impressed by high prices. You can get a good pair of hairdressing scissors starting at around £70. There really is no point spending hundreds of pounds if you're prone to dropping them or if your cutting technique is not perfected."
Technique
It goes without saying that for your scissors to do the best job, your cutting technique needs to be on point. "To choose the best scissors for you, it's important to hold your hairdressing scissors correctly", says Debbie.
Hairdressing Scissors Care
You want to keep your scissors in peak condition for cutting your client's hair. So it's important to care for them properly.
1. Daily cleaning
Clean your scissors every day and after each client. This will not only remove any residual styling products and hair, it's also important to minimise the spread of coronavirus.
The government's post-lockdown back to work guidelines for hairdressers means you need to sanitise your scissors in between each client, and at the beginning and end of every day.
After cleaning your scissors, wipe with a suede cloth ready for your next client.
2. Protect your scissors
When you've cleaned and sanitised your scissors, store them in a protected case to keep them dry and prevent any corrosion. Storing scissors loose with your other hairdressing tools could damage the blades, so this is another good reason to keep them in their own case. And keep your scissors closed when you're not using them: this will also prevent any damage to the blades.
3. Use oil
For optimum performance, keep your hairdressing scissors oiled. Apply a few drops of oil to your opened scissors - near the screw where the blades meet - every week.
4.Only use your scissors to cut hair
You don't want to dull your scissor blades. So never cut paper or any material other than the hair so as not to lose the sharpness of the blades.
5. Keep the right tension
Check the tension of your hairdressing scissors regularly. If they're too tight or too loose, this will affect your cutting and could also damage the blades.
6. Keep the blades sharp
Just as you check the tension, keep a close eye on the sharpness of your scissor blades. If they are blunt, they won't cut your clients' hair properly. Use a professional sharpening service to keep them in tiptop condition.
Recent Posts