When you have clients to see, there's no hiding place from anxiety

With a full appointments book, a great salary and surrounded by lovely colleagues at a busy London salon, hairdresser Loren Miles loved her job. Yet thanks to her ongoing battle with anxiety - a mental health issue that affects around four in every 100 people* - she realised she had to quit.
Loren isn't the only one struggling with anxiety. According to The Mental Health Foundation, in England women are almost twice as likely to be diagnosed with anxiety disorders as men. Symptoms include a racing heart, insomnia and feelings of dread.
Here Loren, who has been hairdressing for nine years, talks about her experience of anxiety at work and the incredible response to her 'Nothing, I'm Fine!' mental health podcast.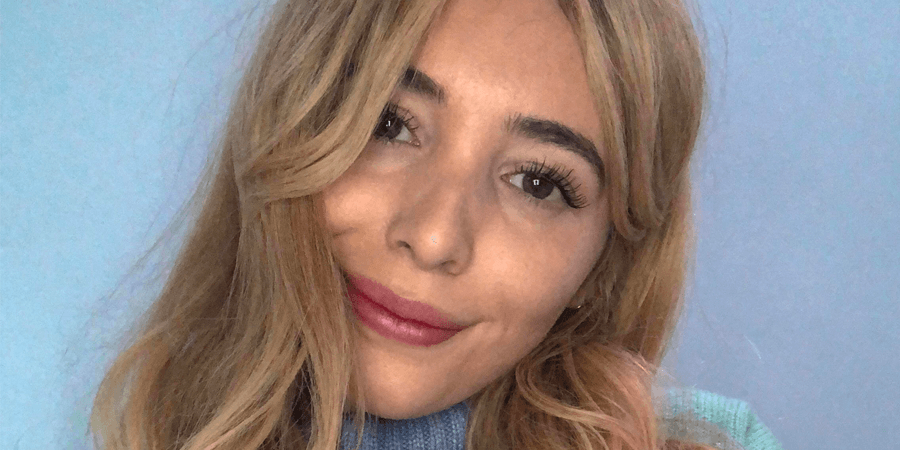 "It got to the stage where it was unmanageable working in a salon"
"I've always been an over thinker and a worrier, but in the last few years I've been diagnosed with a social anxiety disorder and mild OCD. On top of that my mum is unwell so it's no surprise to me that I'm anxious.
"Being a hairdresser or beauty therapist and seeing clients is like a performance. You come into work and no matter whether you've been up all night with anxiety or had a battle to even get out of bed in the morning, in front of customers you have to act like everything's fine.
"It's not like being in an office where you can tell your colleague you don't feel great and ask for a bit of space so you can keep your head down. As a hairdresser, there's no hiding. It got the stage where it was unmanageable working in a salon."
"We knew of more and more friends in and out of the hairdressing world who were really struggling with some sort of anxiety"
"I didn't want to talk about my anxiety at work"
"Clients were telling me heavy stuff they were going through or crying about a break up. They didn't know if it was hitting a nerve with me. I just had to power through it.
"You have to make a decision about whether to open up and share your own situation. I didn't want to talk about my anxiety - I knew I'd get upset and just didn't want to do that at work.
"I finally realised that being in front of clients' day in and day out wasn't working for me. I wasn't doing the service I should have been for them.
"It was hard because I loved my job and had a lot of clients coming to see me. I was earning a lot of money and had a very good quality of life. But it got to the point where I knew I wasn't well and couldn't be there."
"My bosses did all they could to help"
"I was incredibly lucky that my work was amazing. I finally told them about my anxiety and they paid for counselling. They were also really supportive when my doctor signed me off work for three weeks. I imagine not every salon is like that and I'm really thankful to them.
"But even having time off didn't help. If I had a few days off feeling unwell then my next week was awful as I had to squeeze clients in. That made me scared of going back in which in turn made me feel worse. It was a hard cycle to get out of so I made the decision to leave."
"So many people have their own mental health struggles"
"Coincidentally my friend Tori also suffers from anxiety and she left work around the same time I did last October. We were chatting about what to do next when I suggested we do a podcast about our own experiences of anxiety.
"We knew of more and more friends in and out of the hairdressing world who were really struggling with some sort of anxiety. A lot of people probably wouldn't give it the name anxiety and just put it down to the stress of living somewhere like London and the fast pace. We felt it was an important conversation to have.
"The boys we live with have a room full of equipment to stream gaming so we sat down and recorded ourselves. We didn't know what to expect but the response has been incredible.
"We've heard from salon owners who said they could relate and felt really stressed about managing people. I've also been contacted by people who followed me on Instagram when I worked at the Salon saying they felt exactly the same.
"We're now planning a second series with guests from all walks of life talking about different mental health issues."
6 ways to practice self-care at work
If you're struggling with anxiety at work, here are Loren's tips for self-care
1. Confide in colleagues you trust
"With anxiety, you might be worried what will happen if you have a panic attack at work or if your colleagues think you're acting weirdly. Open up to your colleague and manager. The more people who know you're going through a tough time, the better you're going to feel."
2. Have proper lunch breaks
"When you're self-employed, time is money. I never gave myself proper lunch breaks. I also rarely had a long enough break with a colleague so there was no chance for me to tell anyone how I was feeling that day.
"Prioritise those times for self-care and also bring in food that's good for you - what you eat can make a difference to how you're feeling."
3. Don't feel guilty about having time off
"When I was signed off by my doctor for three weeks I literally stayed inside my house. I was worried if I went out when I was off sick, it would be frowned upon in some way.
"But actually when you are feeling unwell mentally you need to be going out and doing fun things and having a nice time. Go to the cinema, go for walks - do whatever you need to do to help yourself feel better."
4. Ask your boss about the salon's sickness policy
"Speak to your employer about what would happen in your place of work if things were to go wrong and you were to fall sick. That will take some of the stress away.
"Also think about getting Hairdressers Insurance which covers you if you have to take time off. You will need to check it covers mental health though."
5. Talk to a mental health support group
"There are so many free services you can use to help you with your anxiety. Talk to your doctor who will be able to point you in the right direction.
"You might not want to speak to family member or friend but there are lots of charities so you can get more confident in talking about how you're feeling."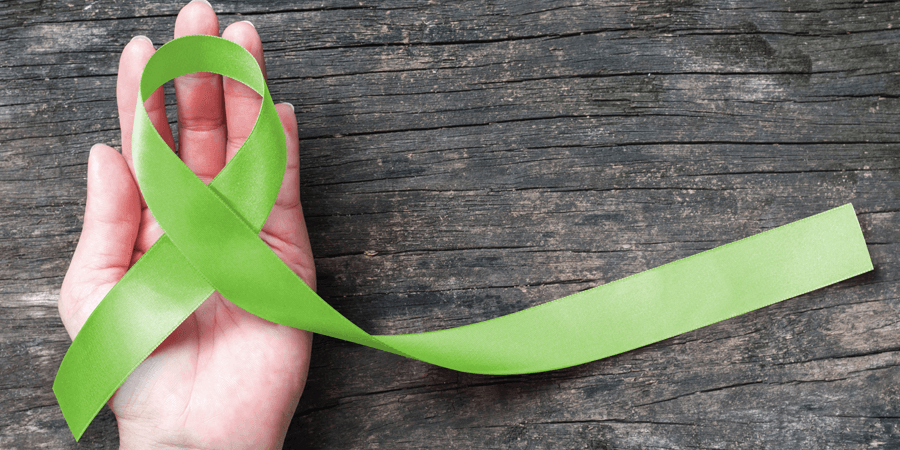 6. Use colour to empower!
"In the 1800s the colour green was used to label the insane. Now the colour green can help break the silence around mental health; by wearing a green ribbon you are reducing stigma, spreading awareness and showing support for good mental health."
Download the No, I'm Fine podcast here or find it on iTunes and Spotify.
Stay inspired
Recent Posts