When will hairdressers and beauty salons reopen?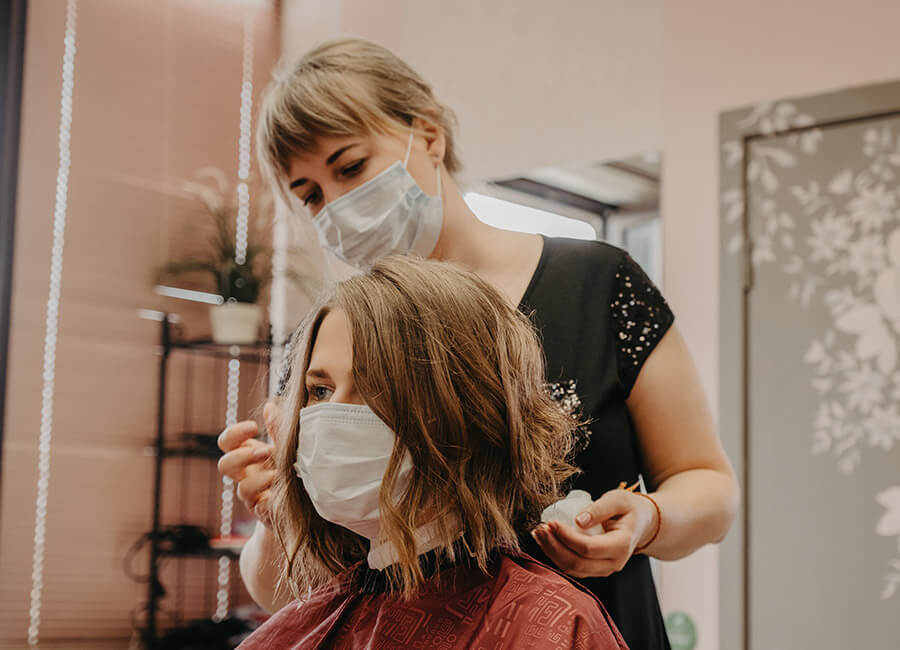 Your hair and beauty business has been closed since 23 March. So it's understandable you are desperate to start seeing clients again.
Here's all you need to know about when you can reopen, along with the government guidelines for keeping your clients - and you - safe.
We'll be updating this blog post as more news is announced so why not bookmark this page.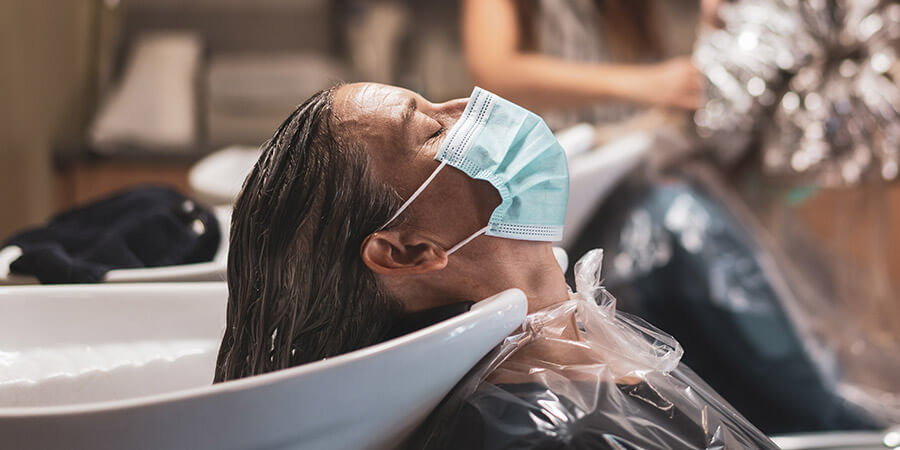 When can hairdressers return to work?
If you're a hairdresser in England, it's the news you've been waiting for: you can officially see clients again from 4 July.
Hairdressers in Scotland can reopen from 15 July. And if you're a hairdresser in Wales, you can see clients again from 13 July.
And no matter how you work as a hairdresser, you have the green light to reopen. Posting on The British Beauty Council's Facebook page, CEO Millie Kendall wrote, "If you perform hair services whether in a salon, garden, hotel, studio, film or TV set, your home or someone else's home or a salon you are fine to return to work from July 4th."
There are some restrictions. Beard trimming is allowed, but needs to be limited to simple beard trims, thinning or removing bulk or length using either clippers or scissors.
You'll need to adapt your technique and stand to the side of your client, or circle them, to avoid the 'high-risk zone' right in front of their face. The guidelines add that intricate detailing, outlining or shaving of beards and moustaches which involve a lot of time spent near the 'high-risk zone' should not be carried out.
We've got expert advice on the changes you should make to your freelance business when you reopen and PPE for the hair and beauty industry.
"From 8 August, clients must now wear face masks"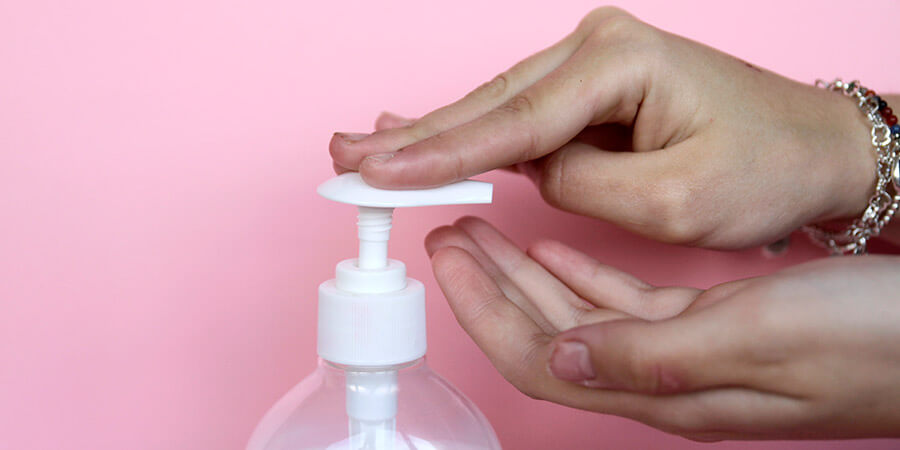 What are the government guidelines for reopening?
The Department for Business, Energy and Industrial Strategy (BEIS) has published official guidance for close contact workers to help your hairdressing and beauty businesses reopen safely.
This includes:
Carrying out a risk assessment;
Wearing a clear face visor that covers your forehead, extends below your chin and wraps around the side of your face;
Reviewing your salon or home salon layout - and how you work - to maintain social distancing (2m, or 1m with risk mitigation where 2m is not possible);
Increasing the frequency of hand washing an cleaning of surfaces and equipment;
Operating an appointment-only system;
Using back-to-back or side-to-side working where possible;
Splitting your staff into teams and rotating these teams.
The government has now updated its guidelines to state that, from 8 August, all clients MUST wear a facemask "in nail, beauty, hair salons and barbers - other than where necessary to remove for treatments."
However there are certain circumstances where clients don't need to wear masks – read the updated guidelines about face masks.
When can beauty therapists return to work?
Beauty salons, spas and mobile beauty therapists in England have now been given the go-ahead to open from 13 July. Beauty therapists in Scotland can return to work on 22 July. However, latest guidance says this is only for salons and spas – not mobile therapists who visit clients in their homes.
Beauty therapists in Wales can return to work on 27 July.
There are restrictions though. Treatments on the body including waxing will be allowed to go ahead. However, no treatments on the face are allowed.
This includes:
Eyelash treatments
Eyebrow treatments
Facial treatments
Face waxing, sugaring or threading
Make-up application
Dermarolling
Dermaplaning
Microblading
Electrolysis on the face
Advanced facial technique (electrical or mechanical)
Facial treatments had been due to go ahead in England from 1 August. The government has postponed that date until 15 August at the earliest. Read more here.
Guidance for Wales is still unclear. A statement from BABTAC says, "The Welsh government have released their guidance for beauty, holistic and wellbeing services. BABTAC have been working alongside other trade bodies urging the Welsh government to produce clear guidelines and to reopen the whole beauty sector. The guidelines published are confusing and we are waiting for their response about restrictions on treatments."
We'll update this page when there are any updated guidelines.
When can nail technicians return to work?
As with beauty therapists, the government has announced that nail bars and mobile nail technicians in England can reopen from 13 July.
If you work in Scotland, you can see clients again from 22 July. And if you work in Wales, you can reopen from 27 July.
Why not listen to our podcast with nail expert Marian Newman and her advice for when you reopen.
What are the official guidelines for beauty therapists and nail technicians returning to work?
The BEIS guidelines apply to everyone in the hair and beauty industry.
Download the latest guidelines here.
This page was last updated on 4 August 2020.
Recent Posts