The do's and dont's of revamping your hair and beauty salon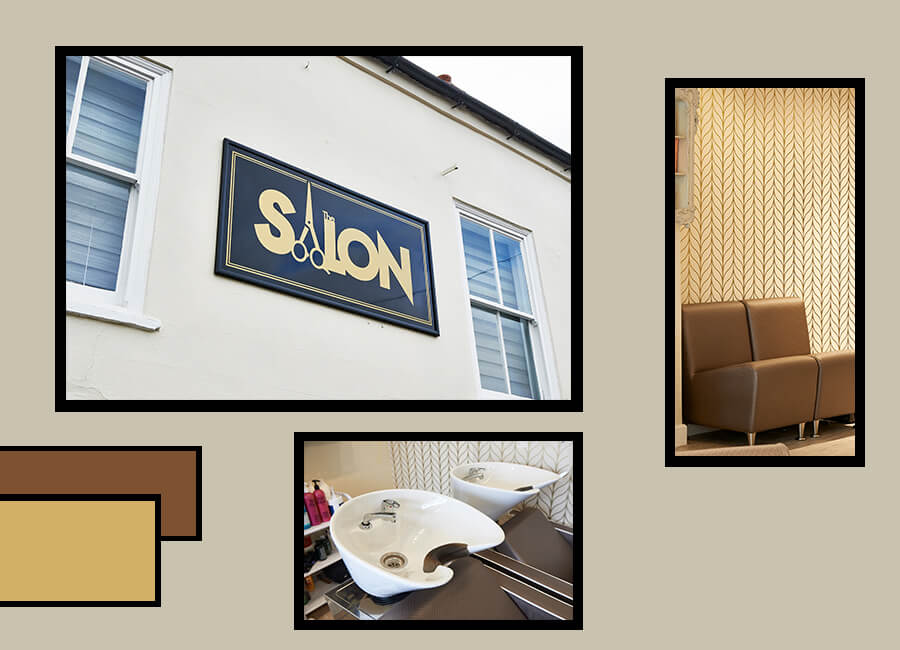 Thinking about redesigning your hair or beauty salon but not sure where to start? Or looking for clever ideas for updating your salon on a budget?
We're here to help with our brand new blog series, Inspirational Interiors, sharing real-life stories and tips from salon owners who've overhauled their salon workspace. In the first blog from the series, we caught up with Catherine McClure, owner of The Salon in York.
She says, "We moved from a much smaller salon into a three-floor building and it needed a total refit. I had two main aims: to get more space and also create room to offer beauty services because that part of my business was taking off. I love what we've ended up with!"
Read on for Catherine's top tips…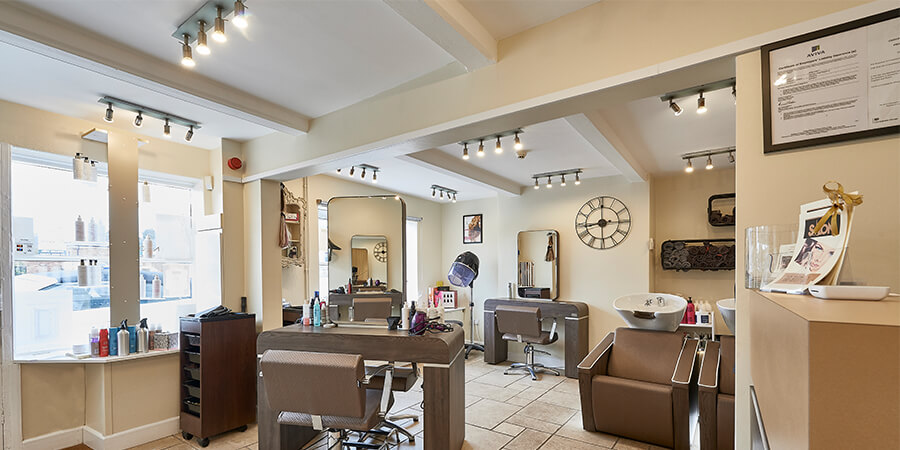 Make sure the design suits your salon personality
"I wanted the salon to look upmarket and inviting at the same time. Some hair and beauty salons can put people off even opening the door because they look like they'll be too expensive. I didn't want that."
TRY THIS: Move your reception desk away from the entrance
"We designed it so you have to walk across the salon to get to the reception desk. We wanted to get people through the door and then give them the chance to look round and see what the salon is like. It's really worked!"
"Money can run away with you and there's only so much you want to do when you're renting a building. So my advice is to prioritise what you want to do!"
Salon interior design for small spaces
"My biggest challenge was space. I wanted as much as possible in the space we had and didn't want to be short with work stations (I've got five). Yet at the same time, my stylists need to be able to work comfortably and have enough space to work without falling over each other.
TRY THIS: Experiment with different furniture styles
"I went for a curved design which is great and gives my salon team a bit more room to work."
Pick the right styling and backwash chairs
"I was determined to make sure the styling chairs and the backwash units were comfortable for clients. I went to the Salon Show in London and have never sat on so many salon chairs! It was worth it though: my customers all tell me how comfortable they are."
Work with the experts
"I worked with Paul from Salon Services. He did all the measuring up and we had a discussion about what would work and what wouldn't. He also did a mood board of colours to give me an idea of what the salon would look like and then an overview in 3D which brought the whole design to life. At that point I thought, 'This is going to be amazing.' And it is!"
TRY THIS: Don't be scared to ask for changes
"I can't fault the design team, they were so patient! My advice would be don't be scared to go back and ask them to move things around. It's a lot of money wasted if you get it wrong, so draw on their expertise and make sure the refit suits your needs."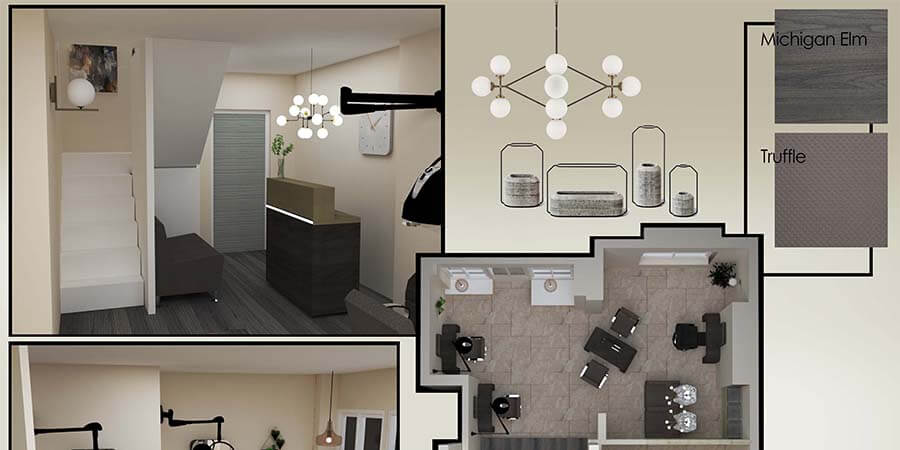 Think about your finishing touches
"The design team came up with the colour scheme which is a mixture of teals and hints of gold. Even though we've got a lot of natural light in the salon, I spent £200 adding lights around the bottom of the backwash and reception. They give a glow of warmth and makes them stand out."
Revamping on a budget
"Money can run away with you and there's only so much you want to do when you're renting a building. So my advice is to prioritise what you want to do! With my refit it was more of a case of getting what we needed from a comfort point of view in the budget.
TOP TIP: Add more salon furniture later
"Remember you can always buy things later when you've got more money. I didn't buy any trolleys during the refit, and what I saved on those I put into the two comfy reception chairs and furniture."
Be practical
"We went for a tall reception desk that has a lot more storage space behind it. It's set up for the laptop and it's not cluttered like my last one. You can hide stuff so the area looks much tidier!"
Contact our Salon Design Team now to discuss your salon refit!
Stay inspired
Recent Posts