Summer hair care tips and what hair products to use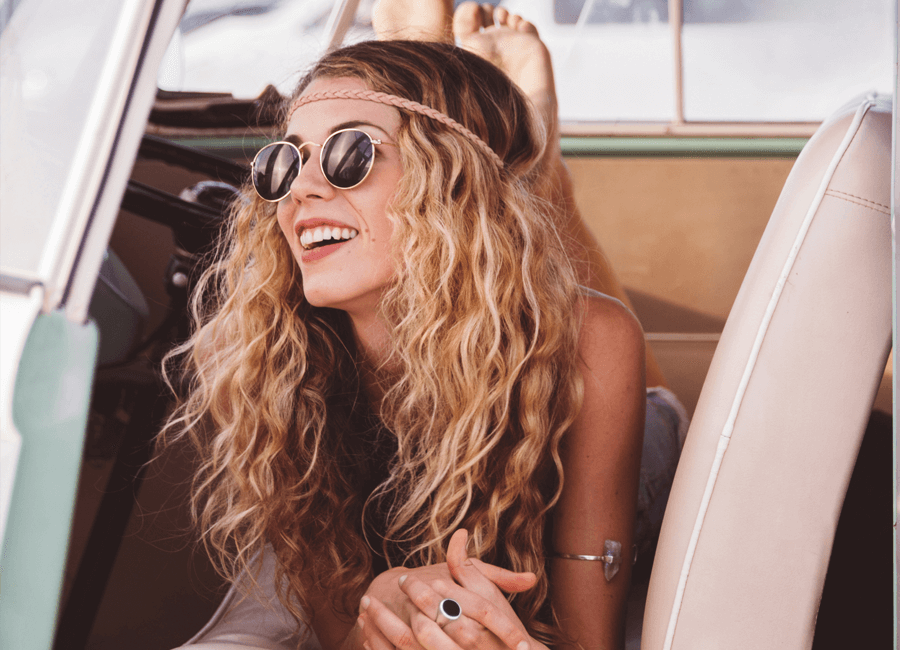 Summer is one of the busiest seasons for hair and beauty businesses, with clients all wanting to be holiday-ready. Yet sun damage can have a huge impact on hair, from fading colour to causing breakages. Zara Lynch, who runs Z & Co Hair and Beauty in Berkshire, shares her top tips for helping your customers look after their hair, along with ways to encourage them to book in for pre and post-holiday hair treatments.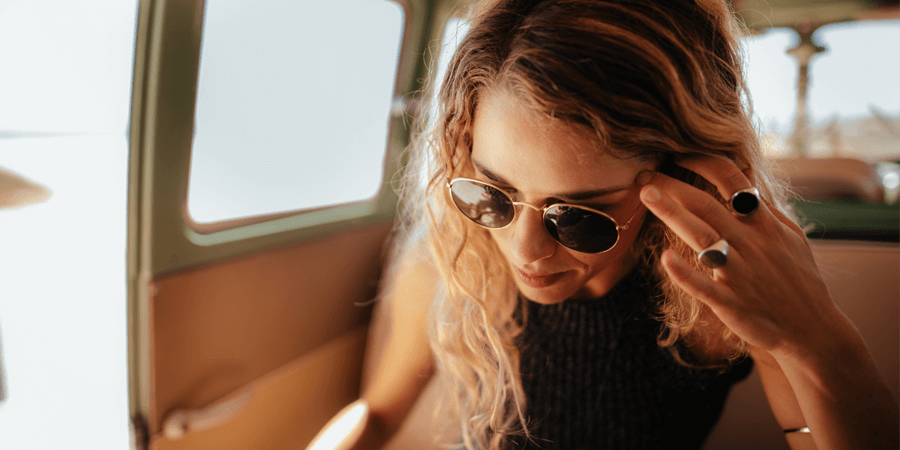 Protect the hair colour
While it's lovely to bask in the sunshine, your hair won't thank you for it. Zara says, "If you have dark hair, the sun will fade your colour so the best thing to advise your client is to wear a hat and sit in the shade.
"If your customer has blonde hair, the sun will lighten it even more and bleach out any warmer tones so the advice is the same - stay out of the sun as much as possible and use SPF and UV products to protect the hair."
Why not suggest your client to pack some hair care products on holiday, including this Design.ME Travel the World Kit, which contains a UV energy absorber and antioxidant. "A lot of products come with UV protection so it's a good upsell", says Zara.
Summer hair care services to offer: Market a hair toner service at your salon for a mid-summer and post-holiday colour boost. Zara says, "It's quite a cheap service to offer and toners don't damage the hair. It's also a semi-permanent process which is so much better for the hair and means your clients can book in to get those warmer tones back in."
Summer is also a great time for your dark-haired clients to go lighter. "Give yourself two or three months to do this, taking their hair lighter half a shade at a time", says Zara.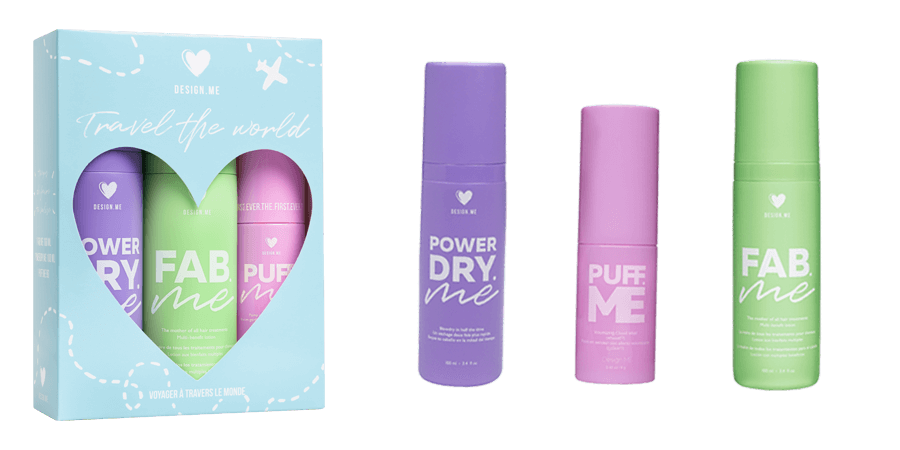 "Look after your hair like you look after your skin: keep it hydrated, moisturised and protected"
Beat chlorine damage
A dip in the hotel pool is super refreshing - but also a shortcut to chlorine-damaged hair. Help your clients enjoy their holiday (and the pool!) by recommending they take a clarifying shampoo away with them. Check out our range of clarifying shampoos here.
"The amount of chlorine damage will depend on the pool and the level of chlorine", says Zara. "It affects hair by giving you a build-up so you need to use a clarifying shampoo which will strip out all the impurities in your hair. It's not good to use clarifying shampoo every day. All you need to be able to do is strip out that build-up of product so advise them to use it once a week or mix a bit with their current shampoo.
"Cleansing shampoos do strip colour so if your client has dark hair, recommend they use a colour protect product as well."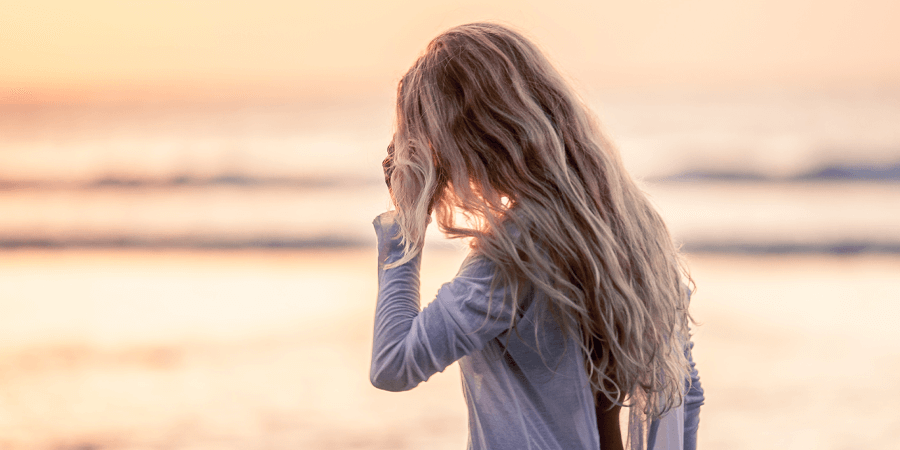 Ditch the blow drys
If your client's hair is already frazzled from the sun, Zara recommends they reduce the heat when it comes to blow drys. "Either take a break from blow drys or suggest they keep the heat of their hair dryer and electric styling tools lower."
Keep hair hydrated
There's a golden rule your customers should follow in the sunshine: "Look after your hair like you look after your skin: keep it hydrated, moisturised and protected", says Zara.
Advise your clients to take hydrating conditioners away with them and also to apply an intense mask like this BeautyPro Hair Therapy conditioning hair mask every few days. "This will help their hair gain moisture and give it a bit of a drink while they're away."
Summer hair treatment services to offer: Encourage your client to book in for a post-holiday hair conditioning treatment. "After a long, hot holiday this is a great way for your customer to get the moisture put back in their hair and get it back to a good condition."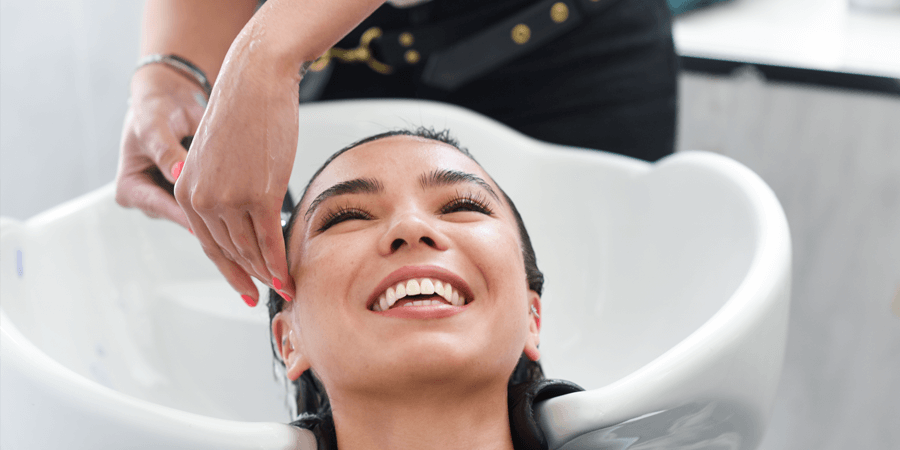 Fight the frizz
Is your client worried the humidity will give them frizzy hair to rival Monica from Friends? Help them fight the frizz by upselling anti-humidity hairsprays like this KeraCare Oil Sheen Spray.
"The best thing is to use smoothing serums while the hair is wet and also use good shampoos, conditioners, and hair masks. Use anti-static and anti-humidity products which will help keep your client's hair hydrated and soft."
What are your top hair tips for healthy summer hair?
What hair tips do you share with your clients to keep their hair healthy in the sun?
Why not join the conversation on our Facebook page @SalonServicesUK.
Stay inspired
Recent Posts