Makeup for men: 6 easy ways to attract male clients to your makeup business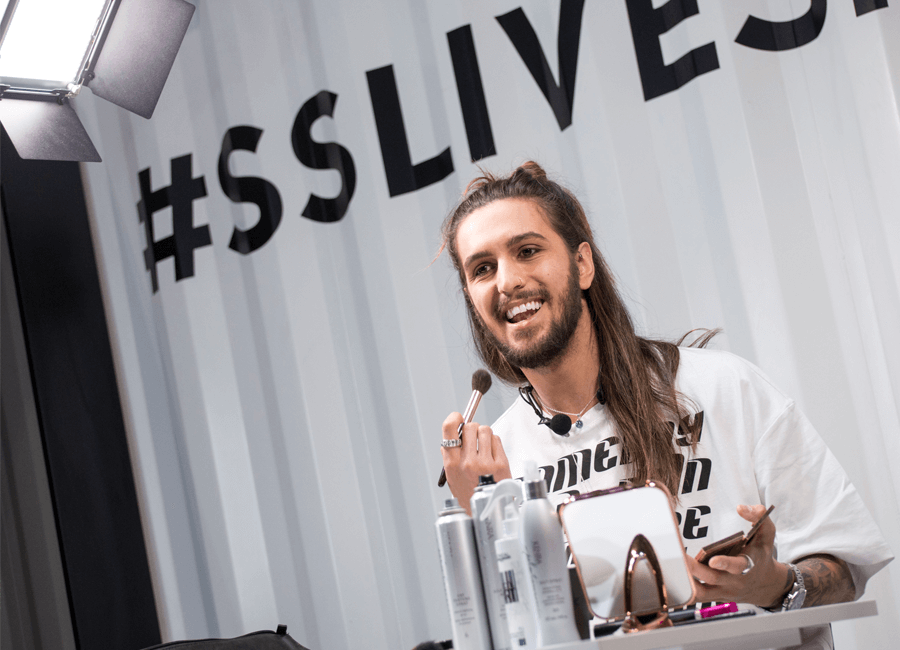 Male grooming is now a multi-billion-pound industry around the world and a growing part of that is male makeup. From simple concealer to Instagram-ready looks, nothing is off limits.
With big brands like Chanel, Tom Ford and Charlotte Tilbury all selling cosmetics for men, 2019 is predicted to be the year male makeup goes mainstream. All of which means a whole new market for you to target!
SJ says, "People are not as afraid to express their individuality. If I was walking down the street in full face of makeup, it's not going to turn heads like it would have five years ago.
"Not only that, as a business tool male makeup services are going to be profitable because they are so quick. You're only using half the products you would normally use on female clients unless you are creating a really bold look."
Here are SJ's top tips for offering makeup services to men and growing your beauty business.
1. Overcoming a client's shyness
Many male clients may feel a bit apprehensive at first, especially if they've never even thought about wearing makeup before.
SJ mentions, "Men can sometimes be a bit shy when it comes to asking about makeup as it's not predominantly a male service. Classing makeup as part of a male grooming services is a good way to approach a client if you're not sure how receptive they will be."
So while you're carrying out a waxing service, you could mention your male makeup services. "Some people will be set in their ways but if a client is willing to talk about part of their appearance that's bothering them - from dark eye bags to redness - they are probably a bit more open to using makeup.
"If it feels right, offer to pop some concealer on them and reassure them they can take it straight off again if they don't like it."
"If you just want to test the market before investing any money, simply use the products you already have"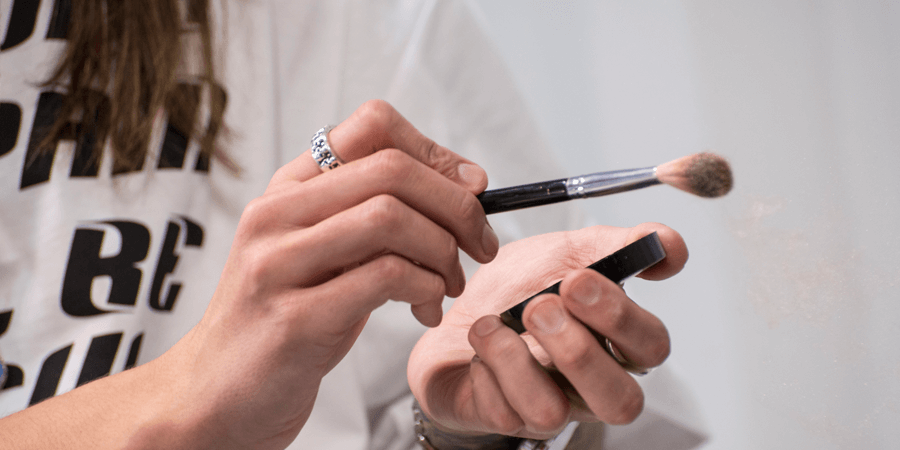 2. Start off with a natural look
SJ suggests using social media to spread the word about your male makeup services. "Use social media as a tool to reach people and also to show them that makeup is available for them.
"Start with more natural looks to draw people in - ask a friend or family member if you can do it on them and then upload to YouTube or post on Instagram. As you get to know clients and their personalities you can start to embellish the look."
Also think about makeup services male clients might want - for example, they may be worried about natural signs of ageing or dark eye bags. If that's the case, also post videos or photos of how concealer can help.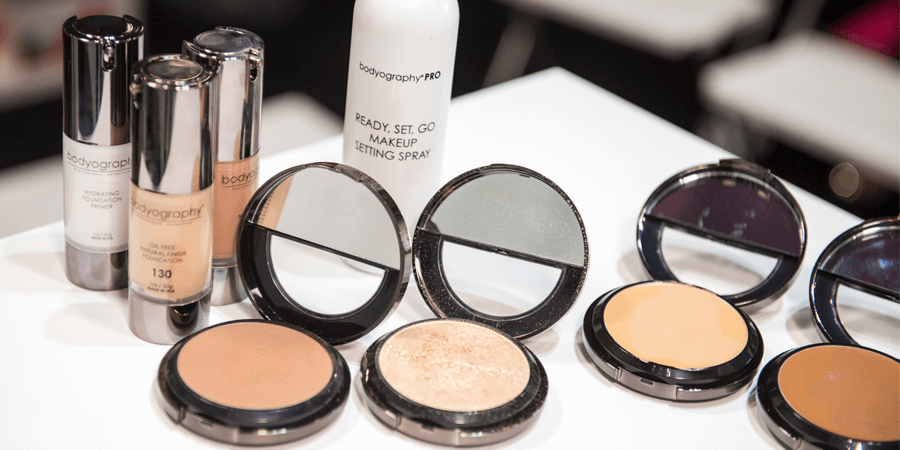 3. Use the products you already have
While brands are selling makeup designed for men, don't feel you have to splash out on new professional makeup supplies straight away. Instead, if you just want to test the market before investing any money, simply use the products you already have.
"Use the brands you'd use on female clients", says SJ. "There's nothing in it that's going to make it anti-man. The only thing you do need to be aware of is packaging, but a lot of brands have unisex packaging now."
4. Ask your female clients to help you
Not sure where to find male makeup clients? Talk to your existing customers. SJ says, "Talk to your female clients: gauge the market you already have and expand from that, rather than trying a completely new strategy. It's not going to be expensive for you in terms of marketing or advertising so you've got nothing to lose!"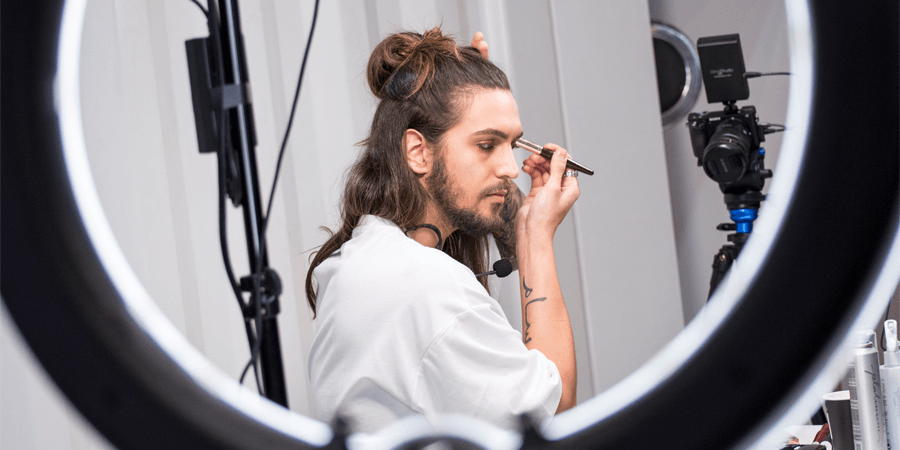 5. Target the bridal market
The bridal market is a great way to find clients for your male makeup services. "As hair and beauty professionals, we're used to doing bridal hair and makeup. But guys love a pamper as much, if not more, than the ladies!
It's an untapped market - people don't think about men's makeup as much. So when you're speaking to brides, also mention that you can do makeup for the groom, best man and all the men in the bridal party if they want."
6. Add male makeup as part of a brow service
A simple way to find clients is to upsell during a male brow service. SJ says, "If you're a beauty therapist doing brows, tie it in with a makeup service. You can upsell saying you're going to use some pressed powder to take the redness down. This is a great way of introducing male clients to makeup in a relaxed and natural way."
Follow SJ on Instagram and YouTube, @beardedbeautyblogger
Do you offer male makeup services? Do you offer male makeup services or want more advice on getting started? Join the conversation on our Facebook page, @SalonServicesUK. Stay inspired
Recent Posts