Inspirational Interiors: 3 tips for a timeless salon design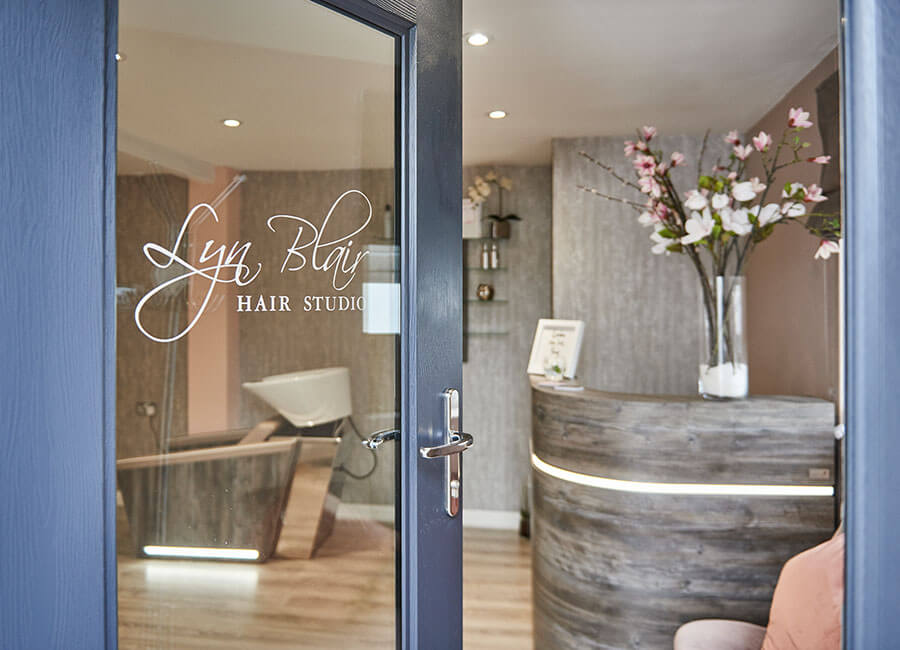 When it comes to revamping your hair and beauty space there are so many interior design trends to choose from. But as a salon owner, how do you make sure the theme you choose doesn't quickly look outdated?
As part of our Inspirational Interiors blog series, we caught up with Lyn Blair - owner of the self-named Lyn Blair Hair Studio in Glasgow - to find out more about her redesign.

She says, "I wanted something that looked good and comfortable, but not too much of a salon atmosphere. My advice is that a mood board is a key place to start. And avoid anything too 'out there' as you don't want your salon to date!"
Read on for Lyn's top salon design tips…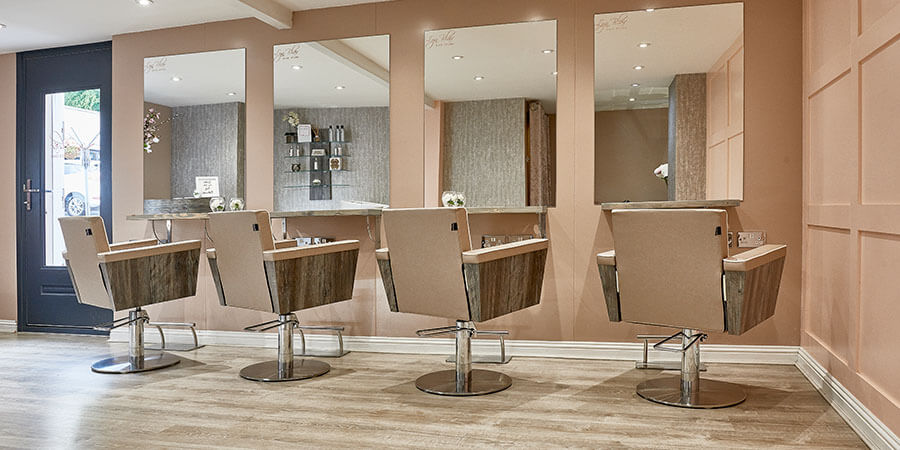 Work with the space you have
Not everyone has a warehouse space with endless room for styling stations and backwashes. For Lyn, she had to work out how to make the most of her small salon space.

She says, "I wanted something more relaxed with more of an ambient feel but the space isn't that big. It's a basement of an old house and almost an L-shape.

It was horrible inside when we first moved in and so dull with only one window. It's quite a light salon now which has really opened up the space."
"The panelling has really worked - just having it on the wall makes a difference"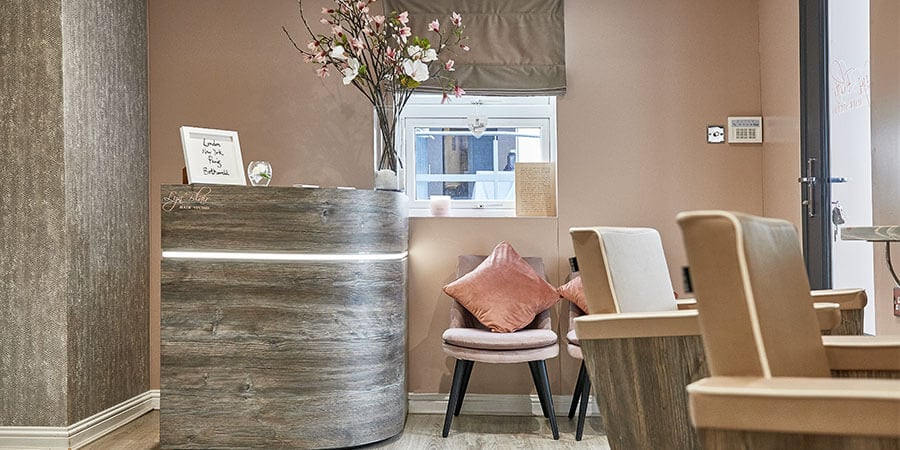 Choose your colours carefully
Saffron, Flame Scarlet, Classic Blue - Pantone has highlighted 12 of the biggest colour trends for 2020. But if you want a look that won't date, it may be better to opt for more classic and neutral shades.

Lyn says, "I did a mood board and the first thing I picked was the colours. I went for blush and nude tones but one of the challenges was understanding what it would look like when it was all done.

I'm so pleased with it; the colours have really worked. I got the chairs in a nude colour as well - I wanted everything quite simple, without too much fuss."
Upcycle what you have
A great way to save money is to use furniture, paint or accessories that you already have.

"I've got snakeskin effect wallpaper on one wall as well which I'm so pleased about" says Lyn. "I was gifted the wallpaper from a lovely friend and I thought it would go well with my colour scheme.

Rather than a door for staff I went for a velvet curtain. All my customers love it. The mirrors are all really simple and I've got my logo on my front door, reception desk and mirrors which is a nice finishing touch."
Think about panelling
Think beyond just paint and wallpaper. "We've created more of a studio feel and added panelling on some of the walls" says Lyn.

"It was a total shell when I got it and we had to put new walls in. The joiners spent about four days here doing the rewiring, hanging mirrors and panelling."The panelling has really worked - just having it on the wall makes a difference. It's those added touches that add character in. It's so much better than I imagined. As soon as you open the door you get a sense of the salon."
Get specialist help
Not sure where to start? Neither was Lyn, which is why she called on our Salon Services design team for help.

She says, "I'd really recommend working with experts to redesign your salon. Paul from Salon Services was really good: he had samples of the furniture and made sure I felt comfortable with what I was picking. I felt confident working with him."
Thinking of a redesign? Find out more about working with our design team today to discuss your salon refit.
Think about leasing furniture
It can be hard to stick to your budget when revamping your salon. But don't worry - there are options if you do overspend…

"I did go over my budget" says Lyn. "Salon Services let me lease the furniture. I can pay it off over the year and then I'll own it. It helped me out because the joinery cost so much!"
Recent Posts