HowIMadeIt: nail artist and educator Mackenzie Clarke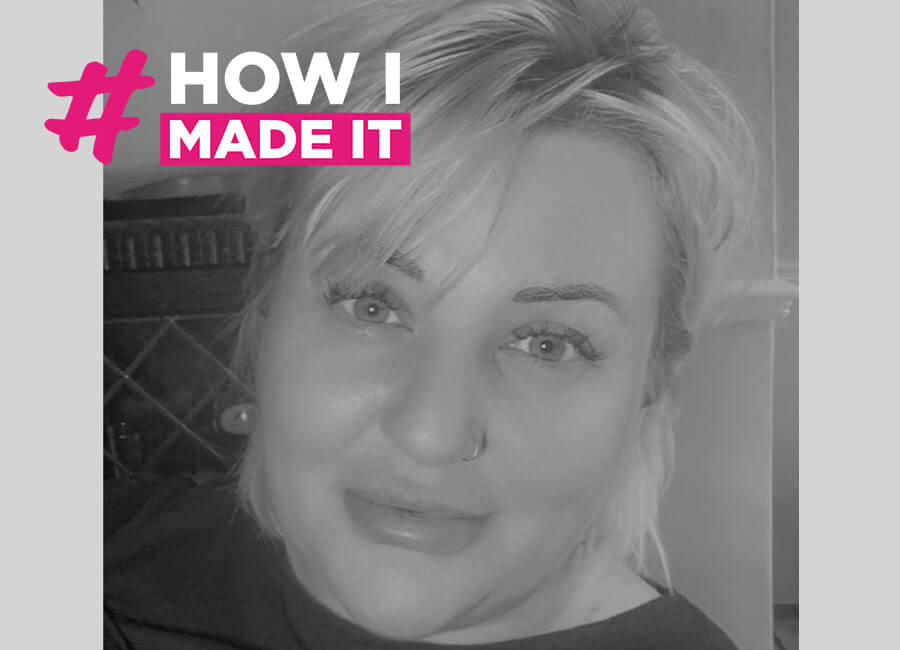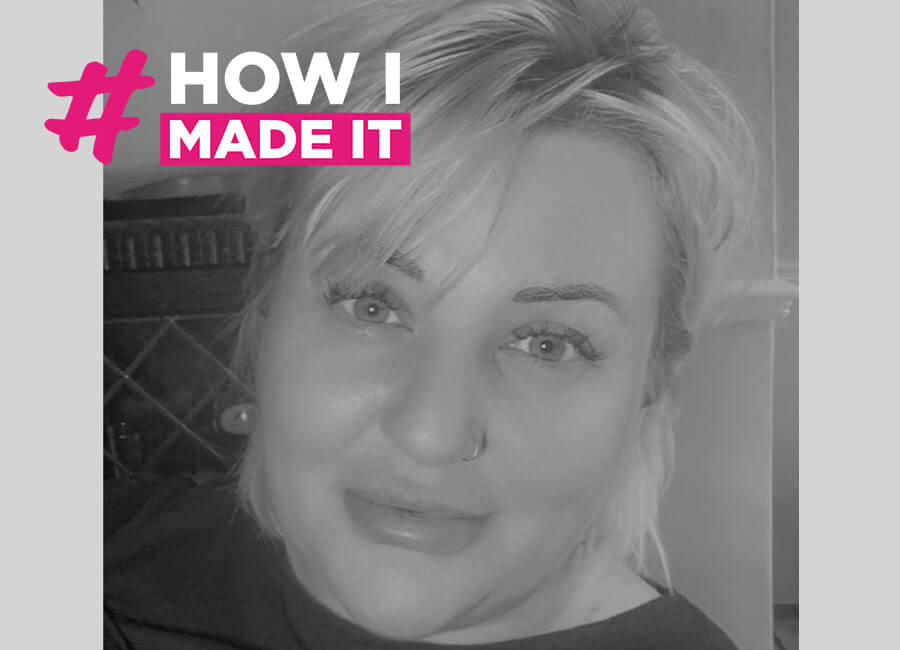 Are you studying to be a nail tech? Then you'll want all the insider know-how for acing your course… and your new career.
In our #HowIMadeIt blog series, we catch up with inspirational and exciting hair and beauty experts. And this month we've got a student focus thanks to nail educator Mackenzie Clarke. She went back to college two years ago to complete her Level 5 Diploma in Education and Training. Here are Mackenzie's secrets for success…
Follow your dreams
When I left school I did my Level 3 in beauty and then a nail course with Cuccio. I found I had a natural flair for nails, and have always been good at drawing, so decided to focus on nail art. I did that for about eight years but was getting lots of messages from other nail techs asking if I taught workshops. I'd got to the stage in my career where I had a full appointment book so I wasn't looking for new clients. I knew if I wanted to teach in colleges I needed to do my Level 5, so I decided to go for it.
Believe you CAN do it
I went back to college in 2018 when I was 34 and it was a BIG shock to the system. It was a full time course with lots of Harvard Referencing and writing essays. It was really difficult but I got there in the end! You might think you've forgotten how to study but trust me - you haven't! I went on to get accredited with ABT which means I can teach beginner lessons as well.
"Take every opportunity you can to do clients and practice in real life. It's as much about building a rapport with people as it is about doing the nails."
Enter nail tech competitions
While I was studying, I entered the Nail Tech competition… and was named the UK Student Nail Tech! It was really fun taking part and I'd recommend you give it a try if you're a student. Some categories you can do away from the competition and send in photos. For others, the judges walk around and watch you as you do them live. It was great to get some recognition for my work and I used it to promote myself and get clients.
Find your own way of studying
My son was at secondary school when I started my course, so I had to juggle studies around him and my job. You have to be super organised. I'd recommend setting aside time to focus on writing your essays and doing your reading and studying. I was working while I studied so I ended up blocking out time in my diary for study.
I'd also recommend finding somewhere to study where you're not distracted. I used to go to the college library where I could really focus.
Keep an open mind
There are so many avenues you can go down after your course, so be open to everything! You can be a session manicurist working on photo shoots or you can be in a salon or mobile or be a teacher. Keep an open mind and take whatever opportunities present themselves. I'm now teaching and rent a desk in a salon. I love what I do!
Fake it till you make it
When I was training, a lot of the girls around me felt insecure about their skills. They didn't have the confidence to do clients they didn't already know. I would encourage them to try everything. Try not to feel nervous. Even if you have to pretend to be confident, as long as the client feels confident in your hands that's all that matters.
If you get asked to do something but don't know how to do it be completely honest. You want to manage your clients expectations and don't promise something you're not going to be able to achieve.
Even if you offer them something different at the time but then say. "I'll work on that before your next appointment and we'll try it next time.!" Then you can go away and do some research and learn some techniques. YouTube is a great tool for things like that. You can usually find out how to do most things.
Don't use Instagram for inspiration
I follow a lot of people on Instagram and I'm passionate about nails. But I try not to get my inspiration from other nail techs. I find if I do, that means you're just producing all the same work.
Instead, I get inspired from what is around me. It might be a fabric that catches my eye or a certain colour combination. I'll take pictures everywhere I go and I've got an album in my phone of dresses and seat covers and flowers. I want to make sure I'm producing something that is a little bit different. I was in the bathroom this morning and one of my shampoo bottles is bright pink and lime green. I like the idea of that as a nail colour combo so that's in my head now for a client who is feeling a bit brave!
Practice, practice, practice
Try not to compare yourself to people on Instagram or Pinterest.
I have clients who bring me pictures of nails they've seen on Instagram but the reality is they took seven hours to do. As a student, you might look at that and think there's no way you can achieve nail art like that. But all you need to do is take every opportunity you can to do clients and practice in real life. It's as much about building a rapport with people as it is about doing the nails.
Don't let Covid stop you
Worried that the middle of a global pandemic and possible lockdowns are going to affect your careers as a nail tech? Don't be! Now is a really good time to get started as a nail tech. You've got a lot of time to practice new things if you're furloughed or made redundant or locked down.
When we were in lockdown I did loads of online nail courses. Even if you're already qualified you can never stop learning. If you do have a bit of time on your hands for one reason or another it's a good time to practice and learn new skills.
Follow Mackenzie on Instagram, @kenzienails84
Recent Posts