How to use TikTok for your hair & beauty business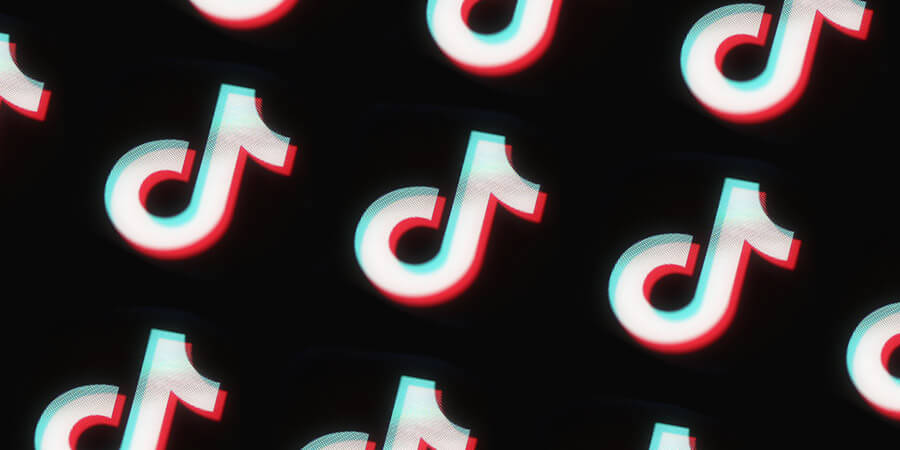 Think TikTok is just for kids (and anyone bored during lockdown!)? Think again. It's now the most downloaded app on the Apple app stores, with over 1.5 billion downloads. Not only that, it has over 500 million monthly users worldwide. And with such a huge audience - just like on Instagram and Facebook - chances are you can find new clients there.
Celebrity manager and publicist Mayah Riaz says, "TikTok is a really creative social media platform. If you're a creative person or business, say a hairdresser or a makeup artist, it's a natural fit."
Mayah, who also advises businesses on how to use social media, adds, "Lots of my clients started using TikTok during the Covid-19 lockdown and it's really taken off. People assume it's for kids but it's not - there are a lot of people on TikTok who are in their twenties, thirties and forties and who have money to spend."
Here's all you need to know about TikTok, and how to use it to find new clients.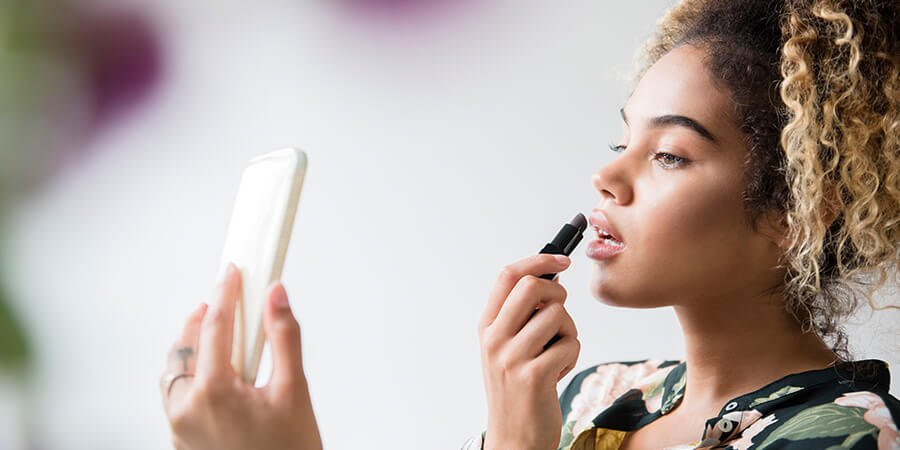 What is TikTok?
TikTok is an app that lets you make and share short videos. It was first launched in 2016 but in the last year or so has massively grown in popularity. Statistics show that 90% of users log on every day. Mayah says, "Once people start using it, it becomes addictive!"
Around half of TikTok users under the age of 34 and more women than men use the app.
And it's predicted that by 2021, TikTok will have a massive 10 million users in the UK. All of which means it's important to get ahead of the trend and grow your TikTok following now.
"Think about the platforms where you have the most followers and then post your TikTok videos there, too."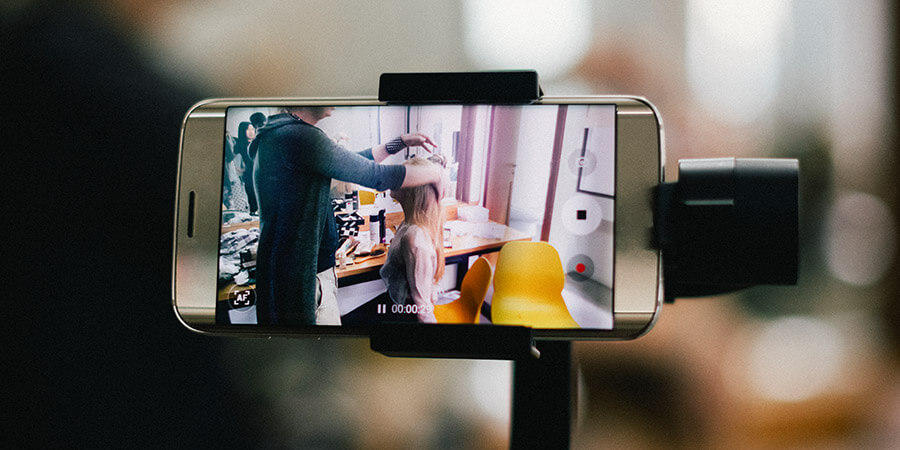 How can I use TikTok for my hair and beauty business?
Mayah recommends being strategic with what videos you shoot, and how you share them. Here are her top TikTok tips...
Create video tutorials
You probably created a few (okay, loads!) of funny TikTok videos during the coronavirus lockdown. But to use the app for your business, it's time to step away from dancing along to 'Blinding Lights' and 'Savage'...
Mayah says, "Practical 'how to' videos are popular on TikTok and perfect for the hair and beauty industry. You could also do makeovers, 'how I got the look' and before and after videos. It's all really useful content that your clients will love."
Use hashtags
Wondering how to get your videos seen? Have a search for the most popular hashtags and then, just like on other social media platforms, use to tag your video.
The #skincare hashtag is one of the most popular, with over 7.8 billion views. (Yep, that's seven point eight billion!) Meanwhile #hairtutorials has 1.8 billion views and #makeuphacks has three billion views.
Make your logo visible
TikTok marketing needs to be slightly more subtle than on other social media platforms. You can't add your business logo to your TikTok profile. But one easy way round this is to film your video in front of your actual logo. "For simple branding, stand in front of your logo in your salon or at your home salon while you're doing your videos", suggests Mayah. You can also have your business name as your username so people can find you."
Talk to your clients
In order to get more followers for your TikTok account, you want to make sure people actually watch your videos. So Mayah suggests doing your research first. "See what people want to know. Ask your clients and then answer their questions in videos. It could be how to cut your fringe, summer skincare tips or how to look after your nails. If you're relevant and useful, people will watch - and share - your videos."
Repurpose your videos
If your clients aren't on TikTok yet, don't worry. You can still make sure they see your videos by downloading them and sharing on your other social channels, too.
Mayah says, "Think about the platforms where you have the most followers and then post your TikTok videos there, too. Lots of people who aren't on TikTok will still have seen lots of videos on other channels."
Recent Posts