5 ways to prevent back pain as a hairdresser or beautician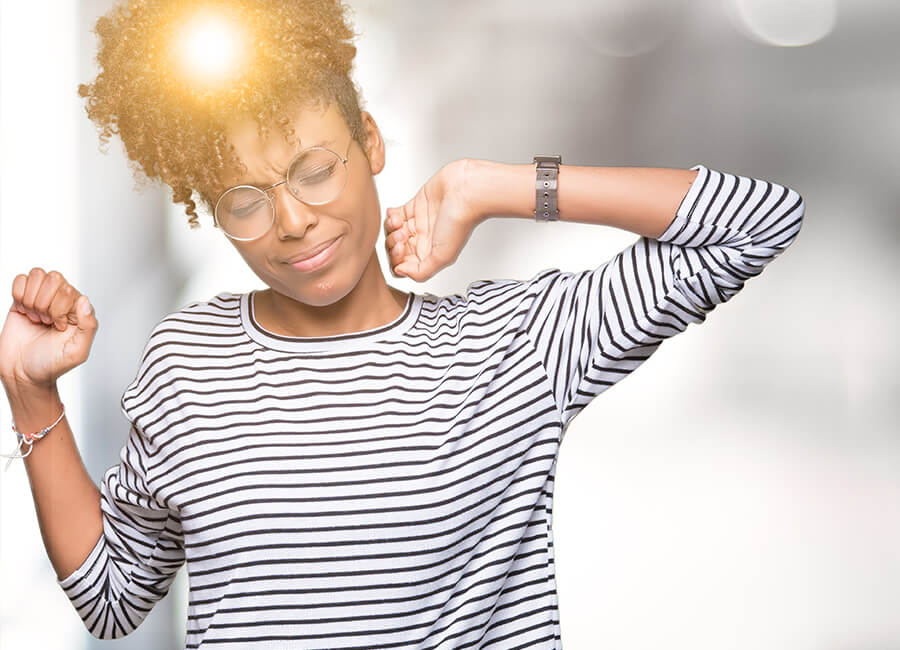 As hair and beauty salons start reopening, you may be concerned about one area of returning to work: back pain. With your body adjusting to a new way of living after being stuck indoors for months (again), these concerns about back pain caused by a busy schedule filled with constant standing are more than justifiable. In fact, according to a study, standing for just 25 minutes could lead to a lifetime of back pain!
If you need some guidance on avoiding those unpleasant feelings that come with back pain, we chatted to chartered physiotherapist Lyndsay Hirst, who runs online Pilates courses on her website Your Pilates. She says, "My physiotherapy practice is next door to a hairdressers and beauticians and I get a lot of staff coming in with back pain. It's mainly caused by being in static positions for long periods of time - our bodies simply aren't designed for that."
With a little help from Lyndsay, here are our five tips and techniques to prevent back pain and improve your posture.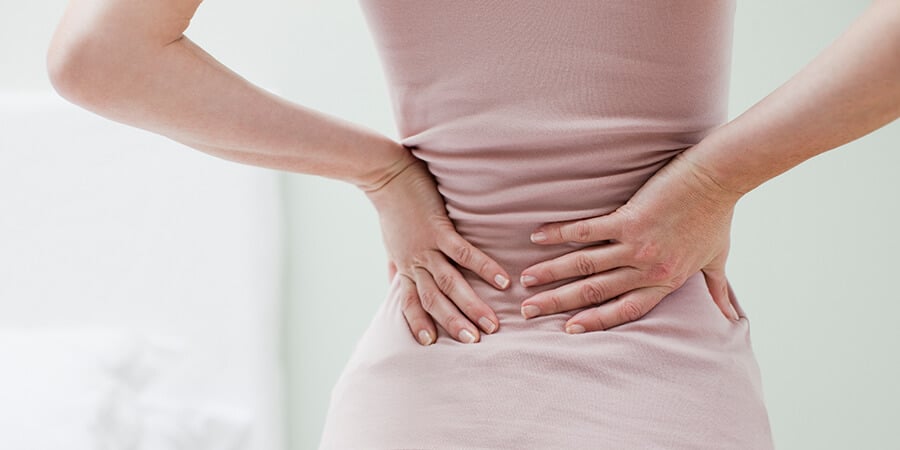 1. Do stretching exercises
Back pain is different for hairdressers and beauticians thanks to the different positions you'll be spending most of the day in as you get used to working again. Lyndsay says, "Hairdressers are stood up all day while a beautician and nail technician might be sat down in the same position for long periods of time. Being in these static positions means your muscles start to tighten up in certain postures. Without regularly moving and stretching them, you will end up with back pain no matter how fit and strong you are."
Stretching exercises for hairdresser back pain
Standing up for most of the day means your back is likely to tighten into an extended position, leading to soreness. To combat this soreness, Lyndsay recommends retraction based stretches: "Sit down on a chair and reach down to touch your toes so your back starts to lengthen again. Or try a roll down - drop your chin down to your chest and just gradually roll down to the floor."
Stretching exercises for nail technician back pain
From manicures to nail art, you're likely to be sitting down for much of the day if you're a nail technician. And this causes its own problems for your back. As Lyndsay states, "If you sit down a lot, you tend to adopt more of a flexed posture."
To relieve any pain, Lyndsay recommends an extension-based form of stretching. For example, she states "Try the Cobra stretch where you lie on your tummy and arch backwards so you're pushing your spinal segments into extension."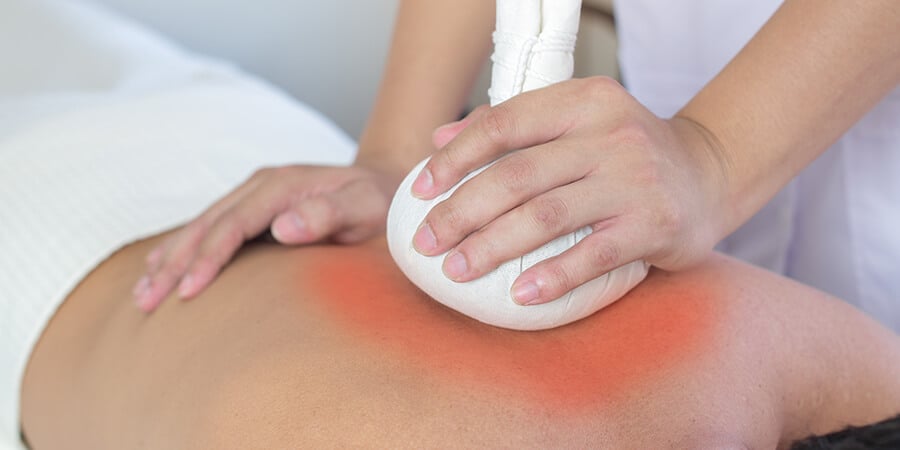 2. Change the height of your chair or table
As a beautician, you'll be spending much of your day standing over clients on your therapy table or bed. As this may require hunching your back for long periods, it can result in back pain. To avoid this, make sure to adjust your table so it better suits your own height and posture.
If you're a hairdresser, there may also be times you've stood over a client as you've cut or coloured their hair. If at any point you start experiencing back pain, make sure you adjust your hairdressing chair by raising or lowering it to suit your height. If you need to rest your back as you perform your client's service, sit on an ergonomic stool that has been adjusted. If you're cutting children's hair, we recommend using a booster cushion so they can reach your height.
Adapting your environment and equipment to suit your height is just as important if you're a mobile hair or beauty therapist, especially when you're washing your client's hair over their bath or sink. "The sink in your client's home is not ergonomically set up for your height, stature and posture which will cause issues for your back", says Lyndsay. To avoid this, make sure you take regular breaks and set up your portable massage table to best suit your height.
Check out these adjustable equipment lines we recommend for the best comfort in your salon.
3. Try breathing exercises
A key yet easy way you can relieve back pain as you return to work is through breathing exercises. Lyndsay states "I advise patients to try a lateral breathing technique: take a deep breath into the base of the lungs while expanding the rib cage out to the sides. Because your ribs are connected to your spine, this loosens the rib cage off. You've also got a muscle that attaches below your rib cage down to your pelvis. Just by doing those breathing exercises you'll lengthen and mobilise those muscles as well."
If you want to to relieve your back pain with breathing techniques, try this effective one from Lyndsay:
"Imagine you have a cake in front of you with 100 candles. Take a big enough breath in to blow those candles out. When you do this, you activate your core muscles which is an added benefit. Do this four or five times to get the relaxation element of breathing and the mobilisation of the rib cage and the muscles. I'd suggest doing it a couple of times a day."
4. Take up pilates
If you've spent your lockdown taking up Pilates in an online class, we've got some good news! Strengthening your core muscles can really help with back pain. Lyndsay says, "Pilates trains your posture and muscles. If you're a hairdresser or beautician with these static postures, you're likely to develop muscle imbalances. Hairdressers tend to be tight in the hamstrings for example and weak in their glutes. Pilates irons out those muscle imbalances."
5. Be mindful of your body
As you prepare yourself for a schedule filled with back-to-back appointments again, it's vital for you to take a minute to think about how your body is feeling in the moment. As Lyndsay advises, "Make it a priority that you're moving in different directions throughout the day. This means you won't stiffen up or seize up from being in static positions." The key to this tip is thinking flexibly. This means changing how you carry out your tasks that benefit your wellbeing while still effectively meeting your daily schedule.
Recent Posts