How to nail your salon branding and develop a hair and beauty brand identity

What is a brand identity… and why do I need one?
Your brand identity runs through everything you do - from how you communicate with your clients through to your logo and the fonts you use on your website, your brand values and even how you curate your Instagram account.
Everything you do tells your customers who you are, what you offer… and if you're going to give them the hair and beauty look or salon experience they want.
It's up to you which brand identity you go for. You might want to be high end, using sleek fonts and focusing on exclusivity and luxury in the wording on your website. Or you might want an edgier brand identity, meaning you'll use abstract imagery with bolder - and even tongue-in-cheek - messages on your social media and website.
With so much competition in the hair and beauty industry it is this solid brand identity that will make you stand out.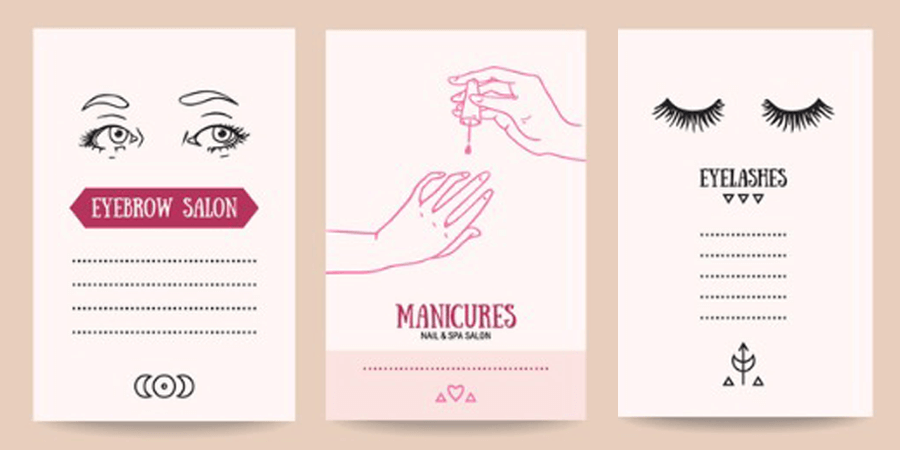 How do I find the right brand identity for my hair and beauty business?
Not sure where to start? Before you can begin thinking about what colours your logo should be, you need to decide exactly who you are. What's your mission? What does your business mean to your clients? And why do they pick you over any of your competitors?
Try this simple exercise:
Think about what the personality of your business: are you playful, exclusive, cutting-edge?
Think about your ideal customer: who are they, what lifestyle do they aspire to, what would attract them to your business?
Add those elements together and you've got the beginnings of your brand identity.
You should also think about:
What do your current customers want?
You might have visions of your hair and beauty business as a high-end salon or a trendy barbershop but is that what your existing clients want? Be careful not to alienate your loyal customers with a brand identity that doesn't appeal to them. You want to inspire them, not put them off!
What are your competitors doing?
If you're surrounded by other salons all targeting women aged 20-45 for example, then think about focusing your brand identity around the audiences they are missing out on. Men, children, older people - in this instance, your brand identity could have an 'all-welcome' ethos.
"Being consistent in your branding - online and offline - is vital to building trust with your customers"
Get your visual branding right
From the fonts and logo through to the colour palette you use to decorate your premises or uniforms, your visual branding is the first thing your customers will notice. So make sure these match your brand identity.
Take cursive fonts: these are often associated with being traditional and are a popular choice for hair and beauty businesses that want to appeal to the wedding market. But for a hipster barbershop it would look really confusing.
Also try not to go for something just because it's trendy. The hair and beauty industry is all about empowering people to be themselves and look their best, so ignore what's popular and pick what's right for your brand.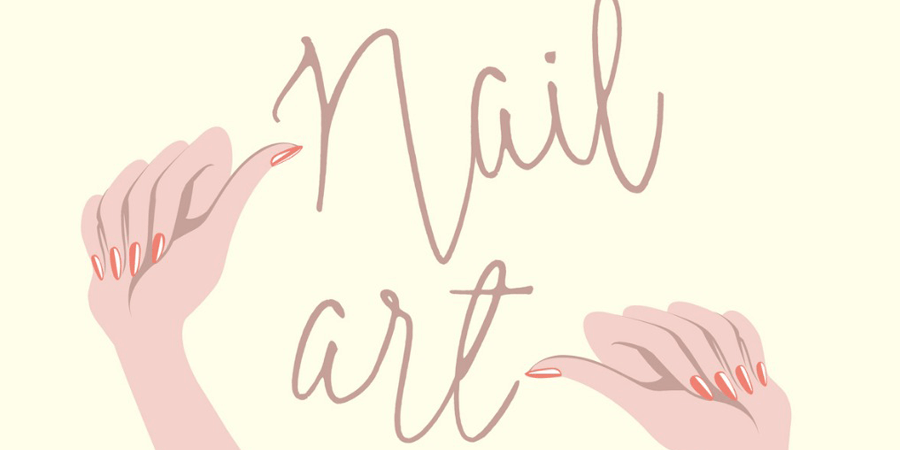 Remember that brand identity is more than just a logo
Okay, so you've sorted your visual branding. Yet your brand is NOT just your logo. Instead, it's vital you make sure you've totally nailed your brand values… and that your staff (if you have them) are all on board.
There's no point advertising yourself as a cutting-edge hair and beauty business for example if you're not on top of all the latest trends and techniques.
Or if you want to be seen as a natural, eco-focused salon but you're serving water to clients in plastic cups.
Every element of your business needs to have these brand values running through them: from how your staff book in appointments and talk to clients through to which services you offer.
If you have lots of employees you could consider creating a staff handbook with these brand values written out.
Read more about how to ace customer service in the beauty industry.
Consistency in your branding is key
Imagine how confused a client would be if they looked at an advertisement for your business on social media then when they visited your website they found it looked totally different.
Being consistent in your branding - online and offline - is vital to building trust with your customers.
If they know exactly who you are, what you offer and the experience they will have when they book in with you, they're more likely to stay loyal.
NAF Salon have made sure their brand runs all the way through their business. Read more about NAF's tips for running successful social media accounts.
Encourage your clients to become 'brand ambassadors'
Word of mouth is incredibly important for the hair and beauty industry. And by impressing your clients with your consistent message about who you are – and inspiring them with your brand identity - you can turn them into 'brand ambassadors'.
This basically means they will tell their friends about how great their experience was with you... and why they should book in as well!
How did you pick your brand identity?
We'd love to hear how you nailed your brand identity! Join the chat on our Facebook page, @SalonServicesUK
Stay inspired
Recent Posts