How to increase your barber shop prices

How much do you charge for a dry cut? And what about a cut throat shave? The UK averages are £10.20 and £13.80 respectively, but the chances are that many of you are charging less than that. And even if you're charging more, are you sure you've taken into account all your costs… not to mention your worth?
Increasing your prices - by how much and when - is a question expert barber and educator Mike Taylor is often asked. As a new year approaches, now is the time to seriously think about it. Mike says, "You want to be happy at work. By charging what you're worth, it makes you feel appreciated and valued."
Here are Mike's answers to some of the most common fears barbers have around pricing their services...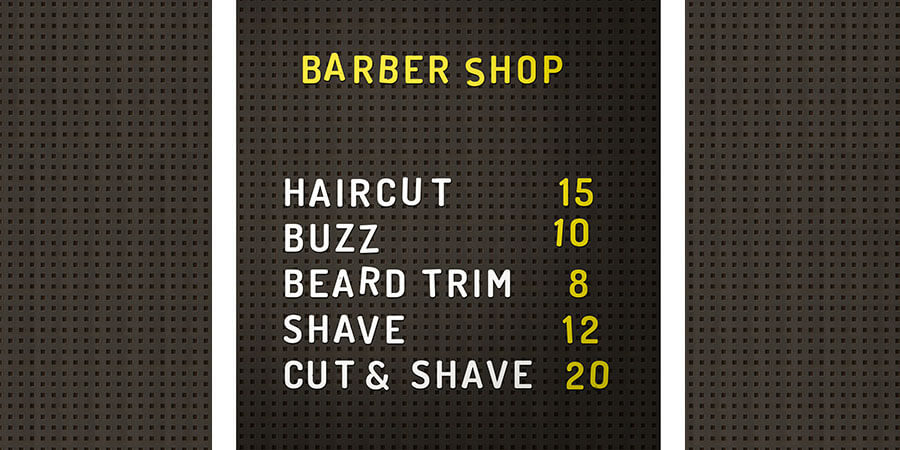 I'm worried about increasing my prices
If this sounds familiar, you're not alone. Mike says, "Barbers have a massive fear that if they put their prices up, they will lose their customers. But think about price increases in other aspects of life. A barber shop haircut has gone up about 30% in the last 20 years. Everything else in life, like your mortgage and a pint of beer, has gone up more than 100%."
What if my customers decide to go somewhere cheaper?
According to Mike, not everything is about price. He says, " I don't know anyone who goes to get a cup of coffee and decides to walk to a different coffee shop because they know it's a bit cheaper. Everyone goes to get the cup of coffee that tastes the best - the same is true of your customers.
"Barbers have to get out of the mindset of trying to second guess their clients. People have got disposable income and they will choose what they want to spend it on based on quality, not price."
"A lot of people worry about competition but a way to stand out is to put your prices up and make it clear that you are offering quality."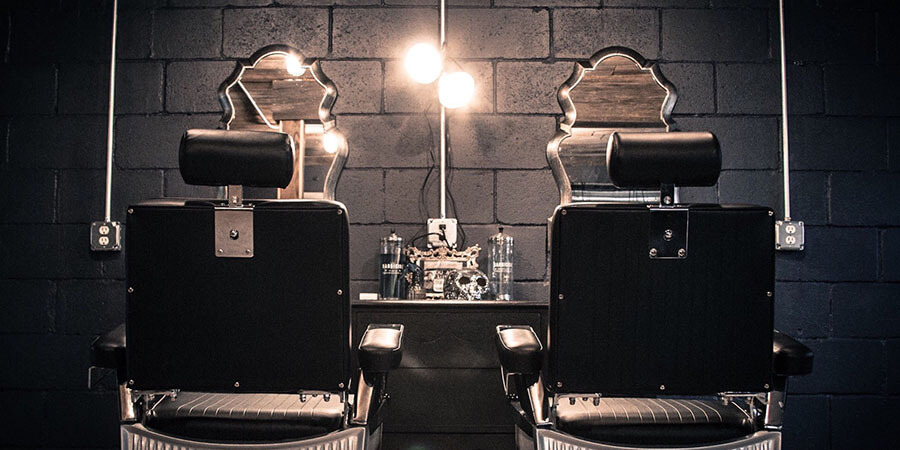 How much should I increase my prices?
This is a very common question and Mike has a very simple answer. "Say a barber charges £10. You can't have customers come in and suddenly charge them £20 - it wouldn't happen. Instead, I would say always increase by 10%.
"If you're charging under £10 for a haircut, I'd suggest staggering your price increases quite quickly until you reach £15. People who are charging £10 or under need to get to that £15 marker as soon as possible. If you don't put your prices up, you'll start to lose the good staff who don't feel valued doing a cheap haircut. They'll see a nice barber shop down the road charging £15 or £20 and they'll want to work there instead."
How do I let my customers know about my new pricing?
For you, raising your prices might seem like a big deal. But chances are your customers won't bat an eyelid. "I would introduce new prices without making a fuss and you'll find 97% of your customers won't mention it", says Mike. "And the 3% that do mention it don't appreciate what you do, so you don't need them as customers.
"You'll also notice on the high street when you increase your prices, other people will follow you. Everyone is scared they'll lose customers and when they see you haven't, they will put their prices up as well. In the end everyone will win. A lot of people worry about competition but a way to stand out is to put your prices up and make it clear that you are offering quality."
What if customers complain?
Honesty is the best policy says Mike. "I've never had a problem with my clients saying anything when I've put up my prices. But if they did say something I'd reply that I wanted to give my staff a pay rise."
How often should I put my prices up?
"I'd recommend raising prices annually or every two years", says Mike. "You've got to change all your signage as well - a lot of mine is on the window so I need to change that every time I increase my prices. I change mine every one or two years and always by 10%."
Recent Posts