How to do highlights your clients will LOVE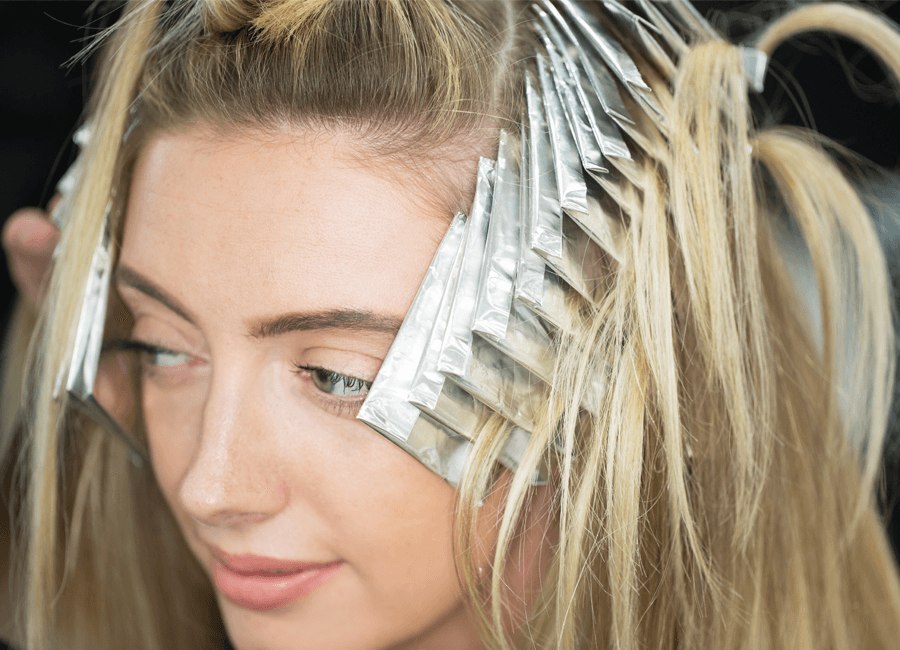 Highlights are probably one of the most requested hair services from your customers. From bespoke colour contouring and root blends to traditional highlighting techniques, expert colourist Joe Hill shares all you need to know about highlighting hair with foils.
Highlighting hair with foils – before you get started
Whether you've been working as a hairdresser for years or just getting started, chances are you've got lots of bookings for highlights.
And according to Joe Hill, Regional Technical Consultant for Paul Mitchell Salon Success, it might be time to "work smarter, not harder" when it comes to using foils. He says, "Foiling is always going to be a fundamental within hair colouring. It's a classic that's been around since the 1990s and it's not going anywhere. But when working with foils, always keep in mind that less is more. You can either work with your classical way of foiling and put hundreds in or you can work in a more contoured fashion, applying the foils where the customer wants to see them." To help your client get the highlights of their dreams, think about…
*The density of your client's hair *Your client's face shape *Foil textures
Here are Joe's expert tips for giving your client highlights they will love…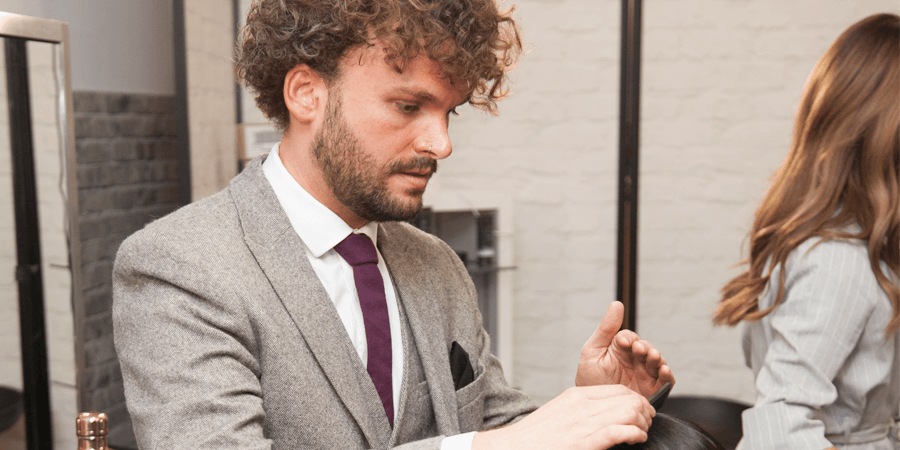 Think about the density of your client's hair
The thickness and density of your customer's hair will affect the placement of the foils.
Joe says: "If you're working on really thick hair and you work your foils in a horizontal motion – horizontal to the horizon – you're not going to get much texture from it. Your colours are going to look quite flat. So, if you're working two or three shades through the hair, each colour is just going to sit on top of each other. The only way you'll see the beautiful tones you've put in the hair is if you tie it up."
Instead, think about using a different placement for your foils. Joe adds: "If I was working on thicker hair I might choose more of a diagonal or vertical placement, so you can really see the different tonal qualities you've put into the hair."
"If you can contour those highlights and shadow that root down, you're making your client chemically dependent on you"
Think about your client's face shape
Colour contouring is a brilliant way of creating bespoke highlights for your client. Joe says, "Look at the client's face shape first – this is something we call colour contouring. Rather than work with the traditional nine-section pattern foil technique that every hairdresser knows, it's about working smarter, not harder and working those key areas where customers want to see their blonde.
"We call it the Hollywood Piece or the Money Piece – applying highlights quite heavily around the hairline. As you work more towards the central part of the head you're spacing those foils out a little bit more so that's keeping that contoured effect – a lot lighter around the face. This would suit a longer face shape – by highlighting around the face you're going to really draw that face in."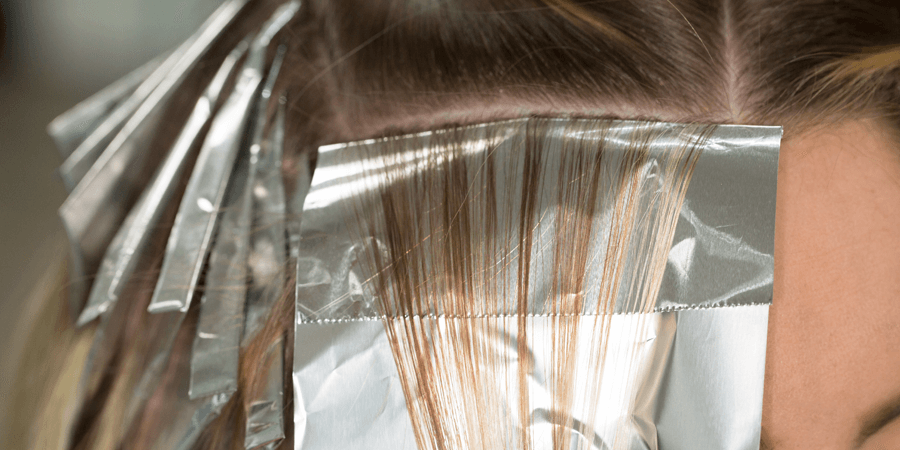 Decide which foil textures to use
Another thing to consider is the technique you're going to use for picking up the hair for the highlights.
Textured weave
When it comes to using foils, weaving is the classic method and can be used in combination with slicing.
Joe says, "You have a couple of different ways you can apply with your foils. One way is doing a textured weave. To do this, from a slice you're going to take about 10 weaves. That's going to give you a textured highlight.
"Another option is a placement weave which is when you'd take your slice and do three weaves from that. That's going to give you even more of a textured result. You're going to get more definition and a bit more of bold effect."
Slice
Slicing is a fast method – just remember to keep them thin.
Joe says, "With a slice you're going to get more of a high definition and block effect. But it's not all about the weave or slice you take. It's more about the angle you're putting that foil in. Are you working horizontal, diagonal or vertical because they are all going to give a slightly different result."
Babylights
Babylights are white-blonde, very fine highlights placed around your client's hairline and natural parting.
Joe says, "For a babylight, take a slice section then do about 20 weaves - it's a really fine placement. The overall result for a babylight is going to be a very faint, faded look. You're not going to get noticeable regrowth to it and it will be a really nice soft feel."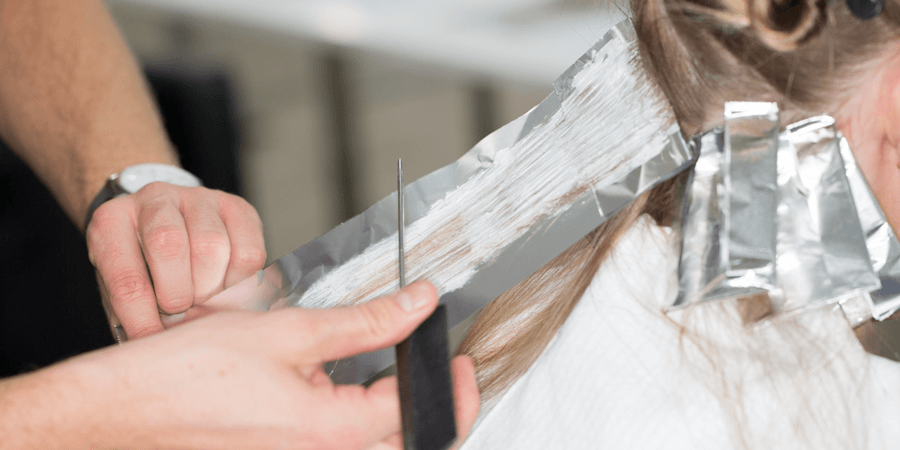 How to do root blends
Another technique when you're doing highlights with foils is a root blend or root shadow. This is all part of a 'bespoke' highlighting service you can offer your clients. Joe says, "They key for me with colour contouring and shadowing highlights down is you're bespoking that colour to your guest in the salon. A customer can go anywhere and get a head of highlights done. If you can contour those highlights and shadow that root down, you're making them chemically dependent on you, not another salon."
Here's how to do a root shadow…
Joe says, "Firstly you highlight the head in a diagonal, horizontal or vertical placement. Then you're going to work with a demi-permanent colour afterwards and you're just going to shade that root down ever so slightly. That's going to give a low maintenance colour, so the colour will grow out really soft. You're also going to great longevity out of it and it will give a slightly higher quality feel to that highlight."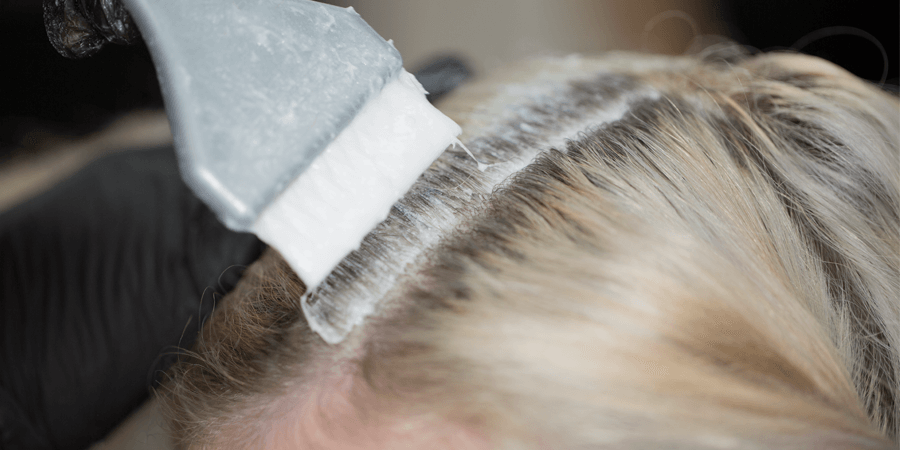 Highlighting with foils – your top tips What techniques do you use when highlighting hair with foils? Let us know on our Facebook page, @SalonServicesUK Stay inspired
Recent Posts