How to build your hair & beauty client base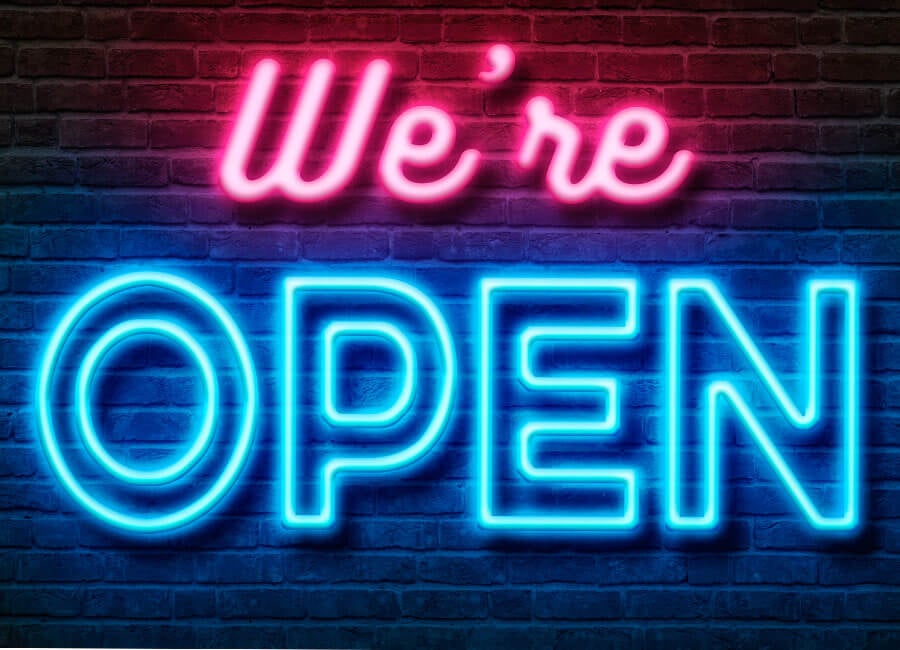 "How do I find clients?" is one of the most commonly asked questions by hair and beauty professionals. And this is just as true if you've recently started your business and want to build up a solid customer base or if you've been going for a while but struggle to fill your slots.
It's also a key question in light of the current coronavirus outbreak, especially with increasing numbers of people having to self-isolate and cancel their appointments.
These are difficult times, it's true. But we can also look ahead to when things return to normal.
And, along with all the traditional ways to find clients - from leaflet drops to social media posts - there are lots of other ways you can fill your appointment book. Here's how…
Join a hair and beauty booking site
Want a ready-made pool of customers just waiting to book in with you? Then the answer could be joining a hair and beauty booking site.
Some of the most popular booking sites include Treatwell, Beyou and the newly launched WhatSalon?
You may have to pay commission or other fees but might decide it's worth it for the number of new clients you're reaching. With some of the websites, you'll also have the option of setting automatic off-peak or last minute discounts to fill your empty slots.
Use social media
With the coronavirus outbreak, you might be finding existing clients are having to cancel. Or you may even have had to temporarily close your business.
But that doesn't mean you can't find new clients for when things are back to normal! And the easiest way if you're at home is through social media. Business coach Liz McKeon recommends being a voice of positivity to stand out among all the bad news overwhelming everyone. She adds, "We all naturally gravitate to people and brands who are positive. Be that positive voice on social media."
Think about creating 'how to' tutorials or posting uplifting messages and photos on Instagram. This will help you build relationships with any potential new customers.
"Over 90 million small businesses use Facebook. And while it's great for reaching existing and new customers, it shouldn't be your only online presence."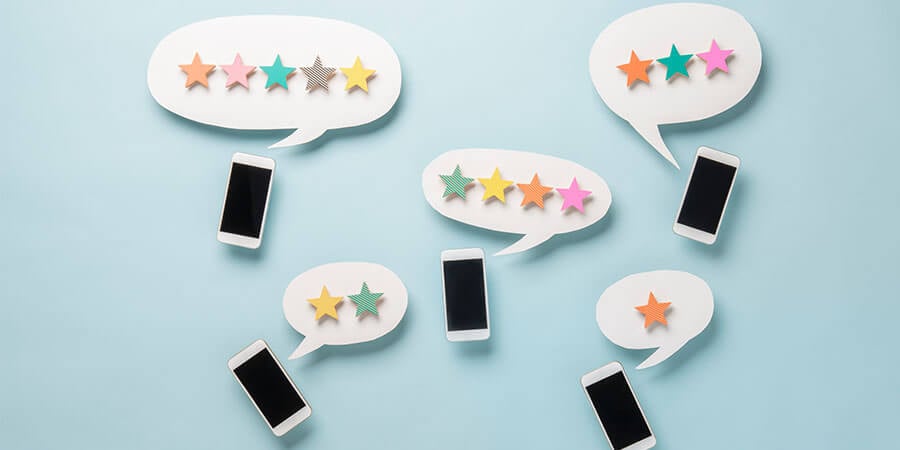 Focus on your branding
Your salon personality is key in getting new clients through the door. And the starting point for any branding is working out exactly who your customers are: what's important to them and what will make them walk into your salon.
When you've pinned this down, you can then make sure your photos, logo, colour scheme and website wording all tie in with your brand personality.
A salon that truly knows who it is and who it's appealing to is much more likely to find success than one with a confusing and unclear brand.
Accept walk ins
An easy way to fill your empty slots with new clients is to advertise the fact you accept walk-ins. And to really entice new customers in, you could offer a discount on any walk-in service.
This is only really effective if you have a lot of passing trade. But even if you don't, why not shout about your walk-in offering on your website and social media channels? If you give your new client a great treatment, chances are they'll come back.
Use Facebook Ads and Google Adwords
If you've set money aside for advertising your salon, then make sure you're strategic about how you spend it. Two ways to target the customers who are likely to book with you is by using Facebook ads and pay-per-click adverts on Google.
With pay-per-click adverts (which you can manage through Google Ads), you are actively targeting people who are searching for hair or beauty salons in your area so it's worth spending money to make sure you appear high up in the search results. Not only that, you can send people to specific landing pages to really showcase your business.
With Facebook ads you can create a target or custom audience in your area, so make sure your ad is clear in what it is you're offering, looks gorgeous and really sets you apart from your competition.
As with any advertising, set yourself goals and always analyse your results to see how effective your ads were… and if it's worth doing it again.
Don't use Facebook as your main website
Over 90 million small businesses use Facebook. And while it's great for reaching existing and new customers, it shouldn't be your only online presence.
Instead for a really effective online shopfront, you also need your own website. Not only can you be totally in control of the appearance of your own site, it will also help people find you on Google. Just make sure you optimise your website by using keywords any potential new clients might type in.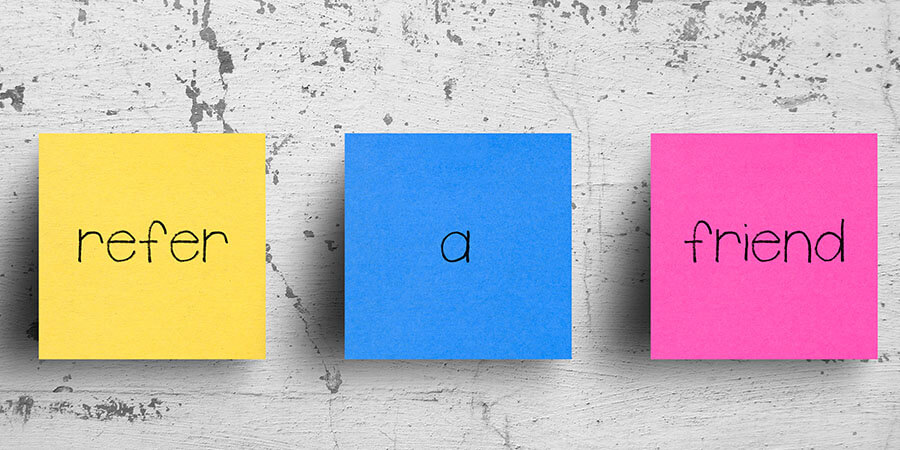 Refer a friend scheme
Word of mouth is a brilliant way of finding new clients, with more than 80% of people saying they trust the recommendations of friends and family. But with so much competition from other salons, it pays to incentivise your existing customers to spread the word.
This is where a refer a friend scheme could help. Not least because, as friends of existing clients, they are likely to fit your target customer profile as well. And this means they could easily be converted to ongoing clients.
For a successful refer a friend scheme, you'll need to put a worthwhile incentive in place: for example a discount for your client and their friend.
Make it easy for clients to book in
The final step to finding new clients is making sure it's as easy as possible for them to book in with you.
One easy way to do this is to make sure your website is quick to load - according to research, slow-loading sites cost retailers nearly £2billion in lost sales.
Consider using booking software so clients can make their booking any time, day or night. And if potential customers message you on Facebook, make sure you reply within 24 hours.
Recent Posts