How to build your brand on social media | Tammy @ NAF! Salon

Winners of Scratch Stars Nail Salon of the year 2017 & Best Use Of Social Media 2017 & 2018, and with 53.1K Instagram followers and counting, NAF! Salon are a force to be reckoned with in the nail industry.
Owner Tammy has built her brand online so we've asked her some of your Social media FAQ's…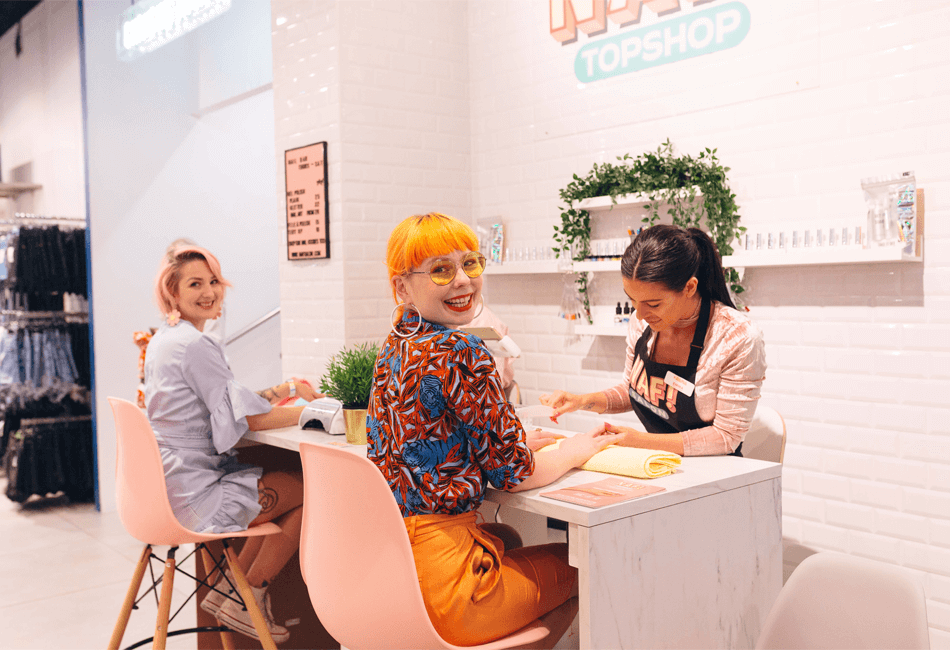 Winners of Scratch Stars Nail Salon of the year 2017 & Best Use Of Social Media 2017 & 2018, and with 53.1K Instagram followers and counting, NAF! Salon are a force to be reckoned with in the nail industry.
Owner Tammy has built her brand online so we've asked her some of your Social media FAQ's…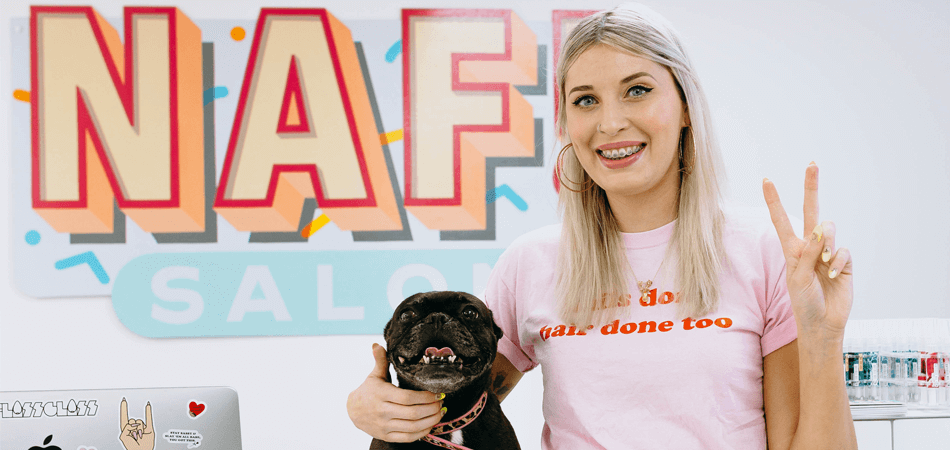 Why is it important to engage in social media and how has it benefitted your brand?
NAF! has grown online, and social media is our most powerful marketing tool. Sure, we use it to advertise our services and get clients to book in - but it's so much more than that.
I originally opened the salon on the second floor of a multi-use office building which meant we had no passing trade so we had to rely on Social Media to get people through the door. I designed the space by making sure every angle was "instagrammable" and Pinterest worthy because I knew that combined with our passion for nail art is what would get people talking about it and sharing pictures on their personal channels. We've built on our social success by using our platform to engage with our clients, create & advertise jobs and create a product line as well as support other businesses and local charities. More recently, our following has helped us add a new dimension to the business by collaborating with brands and creating content for them, which is really cool.
"Social media is our most powerful marketing tool…"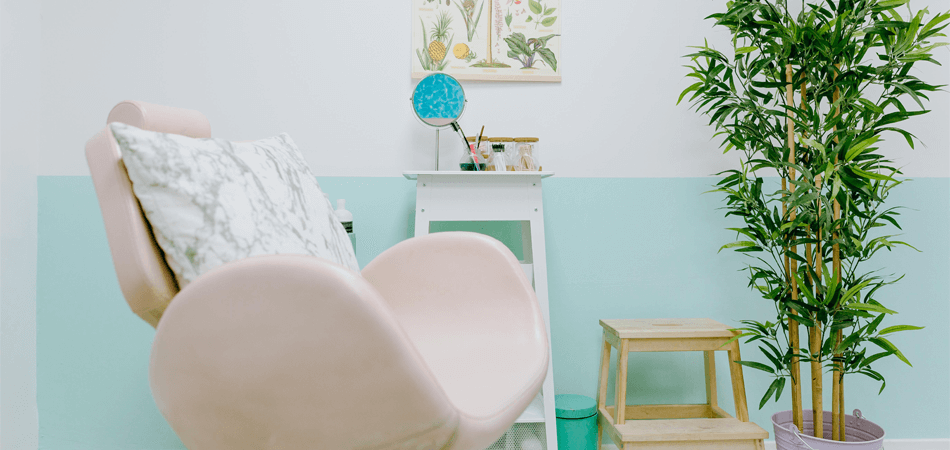 How to turn your social profile to business and how to use it as a business tool
Branding is so important. You can't expect anyone to "get" you and your business if you haven't defined what it is you do, who you do it for and why you do it. Your vibe attracts your tribe and what you portray has such a knock on effect on social engagement, which forms your following. If you're finding it difficult then just think; there are more than likely hundreds of salons in your area doing the exact same thing, but your clients choose to come to you! Why?
Once you've identified what makes you special, use it to outline your brand and build from there. Setting goals and making plans is always so helpful, think of your ideal situation for your business in 5 years' time, what do you need to attract to get you there? If you want to hire staff you should show the benefits of working for you, if you want to do more nail art and attract creative clients then share more pictures of your artistic skills.
It's important to remember that, although it can get stressful, Social Media ultimately gives you the power to create a space that is yours. You can use it any way you see fit but you get out what you put in, so if you want to grow your online and reap the business benefits, you need to work at it and treat it as a priority!
How do you use Facebook and Instagram differently?
Our biggest following is on Instagram, probably because it's where we dedicate most of our time but it's also more visual and suits our target demographic. We use it as a visual representation of NAF! and use the feed to display our talented team's work and the story function to give our followers an insight into our daily life in the salon. It's also a great way to chat with our clients and share their #nafselfies!
Our Facebook page has our contact details, map, reviews and we mainly use it to respond to enquiries. Our management & desk team spend around 4 hours a day responding to Facebook messages and emails, which is why we don't take bookings through Instagram DM's. We send some of our Instagram posts to the page but I feel like Facebook is so flooded with information these days that video content always does better, so we like to share funny memes and videos we find through scrolling to keep our followers entertained and do a bit of brand building and let them see that we don't take ourselves too seriously.
How often do you post?
We used to post three times a day on our feed (and once a day on Facebook), but now we're trying to really curate what we offer and only post the best of the best on the feed twice a day and communicate with our followers and clients more via our stories, as that's where we get most engagement. We get up to 20,000 views on a story, crazy isn't it?! We usually post on stores anywhere between 5 and 15 times in a day, but makes sure to post on there every day.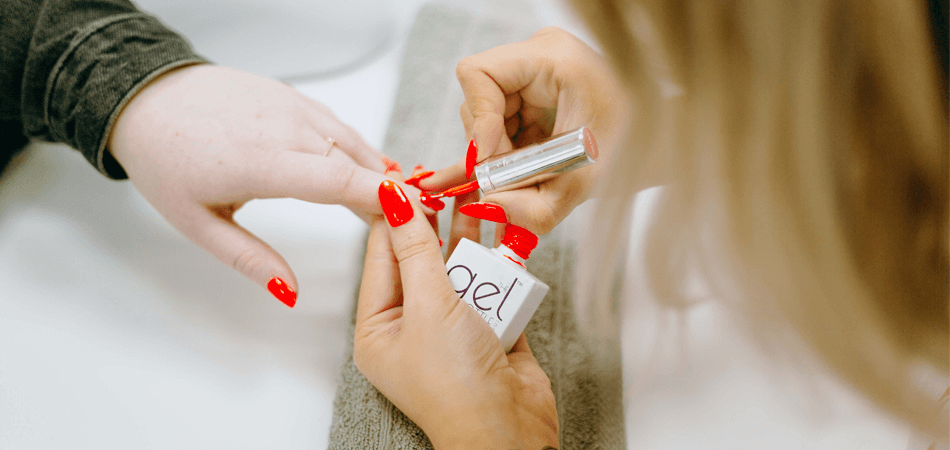 How do you decide what type of images to post?
I'm really lucky as I have our Social Media Assistant Jenny do most of the hard work now, she works from the salon a couple of days a week and is really good at sifting through all of the team's nail photos and deciding what to post and what to sync up with Facebook and Pinterest as well as coming up with cute captions.
I gave Jenny a brief when she first started working for me of how I wanted the feed to look, what our voice sounded like and some more technical aspects but then I gave her some freedom and we just work on a feedback basis. We have a sit down every now and again and I'll say what I was happy with, what I didn't love and give her some ideas for the next few weeks whilst she gives me updates on engagement, trends and what people are saying. It works really well! We're actually changing up our feed a bit this month so keep an eye out to see if you can spot anything different.
We also have a training morning every Friday and every now and again we'll do a "photos" class where everyone will share ideas, tip & tricks on taking the perfect nail pic! Everyone in the salon contributes to our stories, we have a salon phone that is free for staff to pick up and create content with, but I like to create fun stories when I'm in the salon and often engage with people on the @nafsalon account.
Hashtags & how to use them
There is always so much conflicting information online surrounding hashtags, I say use them as you see fit! I think the best advice I could give would be to imagine what your target audience are searching for, so don't use anything too broad and expect amazing results, #purple is pretty vague and could apply to many different industries, but if you use #purplenails or #purplehair it'll attract people who are more likely to enjoy your post.
We use hashtags to categorise our feed, we have a hashtag for each staff member (mine is #naftammy) so that clients who are booked in with them can click the hashtag and see more of their work and the girls can upload their own pictures with that hashtag. It's like their own little space on the web. We also have hashtags, or "inspiration tags" as I like to call them, like #nafarylics or #nafcuticleart so that clients can see some examples of the services on our price list.
And lastly, we have our famous #nafselfie hashtag which we encourage clients to get creative when they're snapping their nails on their personal pages so we can share them and add another dimension to our visuals and give them a shout-out. It's important to have something like this for your business, #nailselfie is way too broad and if your clients forget to tag you you'll never see it - this way you've covered all bases.
We encourage clients to use the famous #nafselfie hashtag when they're snapping their nails…
Do you use sponsored /paid for marketing?
I've tried it a couple of times and find it too much hassle if I'm honest, I know it works really well for other people but I like to focus more on shaping our brand than gaining followers, I like that our followers have found us organically. We do "work" with influencers, but we don't actively approach them and don't have contracts ore change money in exchange for posts or mentions but we do offer free appointments or discounts. I'm lucky to know a lot of very successful businesswomen who come to us because we look after them. I'm not saying paid for marketing doesn't work for other brands but we like to focus on building relationships by supporting people's endeavours, being there in every nail emergency and generally just becoming friends with them, I think that's the spirit of NAF!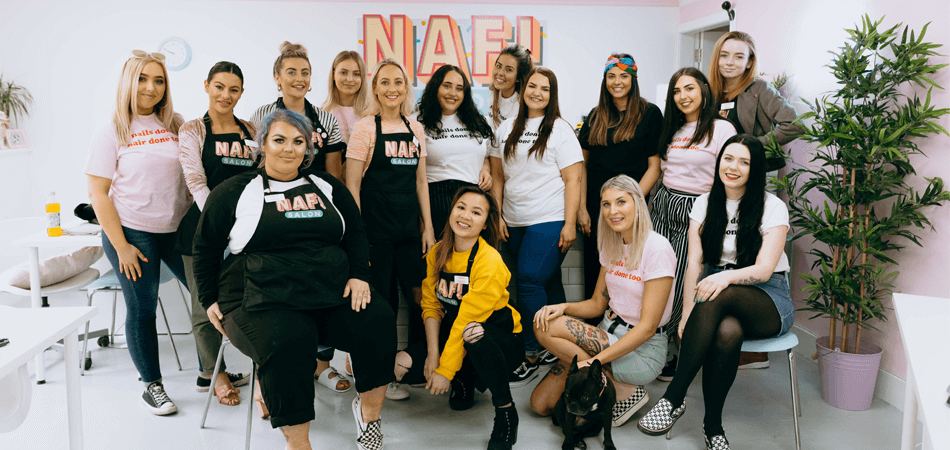 Tammy's Top Tips for successful social
Stick at it and be consistent
Post often and encourage community
Look at your brand from the outside and be critical, what would you want to see as a follower?
What is working and what isn't? Can you improve on the things that are working?
Encourage your clients to review you and share pictures of their visits and think outside the box!
Recent Posts