How to add nail services to your hair business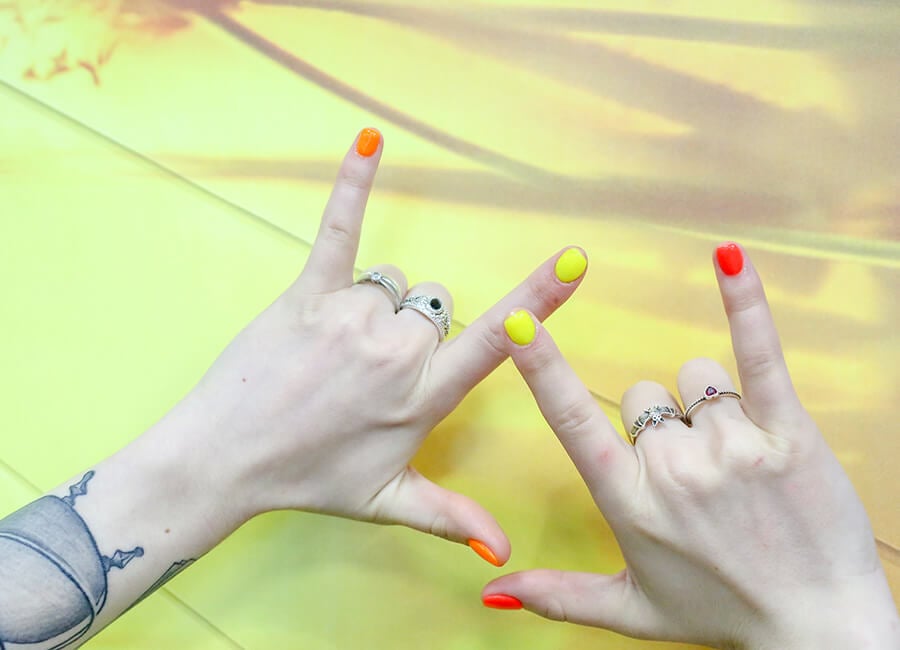 Chances are you'll have had lots of time to think about your hairdressing business during the Covid-19 lockdown. And you may have decided that, when the industry reopens, you want to diversify and add beauty services to your treatment menu.
Recent research from the National Hairdressing Federation which found the number of salons offering just hairdressing is declining. In contrast, the number of beauty salons and nail salons - along with salons offering both hair and beauty - is on the increase. So what better way to promote your hair salon business than by offering customers nail treatments. Here's how...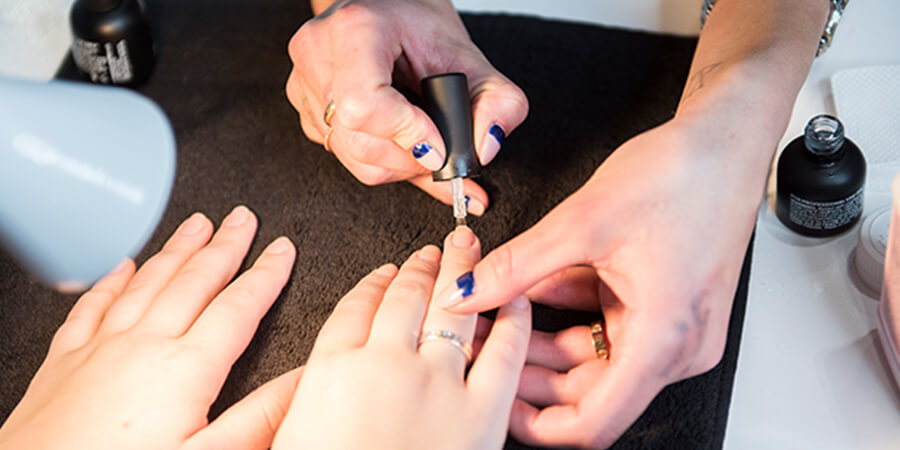 Take a mani/pedi course
The first step is education. Sign up for our Sally Manicure and Pedicure course to get you started. Suitable for beginners, the one-day nails training course will teach you the basics of the best mani/pedi techniques. Alternatively you can upskill in gels or acrylics.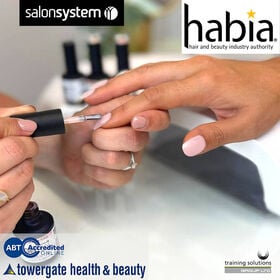 Learn how to strengthen, build and extend the natural nail with Gellux Builder + Base in a bottle. Ideal for adding strength and length to the natural nails, gel overlays, or sculpting with forms or nail tips. Leave natural with one or layer with Gellux gel polish for more colour, easy soak off removal with no damage. <br> <br> <strong>Top Features </strong><br><ul> <li> Safe preparation of the natural nail for Gellux Builder Gels </li> <li> Build: using a tip to create natural, even gel overlay </li> <li> Extend: correct short, bitten, problem nails by a sculptured gel overlay </li> <li> Strengthen: repair, protect and prolong the natural nail </li> <li> Maintenance/infills & aftercare</li> </ul> <br> <strong>Key Learnings </strong><br><ul> <li> Full understanding of the Gellux brand and its products for Gel Polish </li> <li> The skills and knowledge required to successfully perform Builder Gel Polish treatment </li> </ul> <br> <strong>Additional Information </strong><br><ul> <li> Students must be at least 18 years of age to attend and have a manicure certificate </li> <li> You will work on each other for the practical session so please ensure you do not have any contra-indications to the treatment as indicated in your online learning </li> <li> All products and equipment are supplied for the duration of the course by your educator. However if you wish to use your own or purchase your own for use upon completion of the course, please refer to the kit listing in the booking form </li> <li> You will continue to have access to the online learning portal for 1 year </li> <li> Upon completion you will receive an accredited E-certificate </li> <li> Course duration: 1 Day, 10am – 4pm</li> <li> 6 CPD hours & 6 CPD points </li> </ul>
Talk to your existing clients about what they want
Nail art, acrylics, gel nails - ask your customers which nail services they'd like to see at your salon. It's far easier to sell to existing clients than reach a whole new audience, so make sure you're giving them what they want!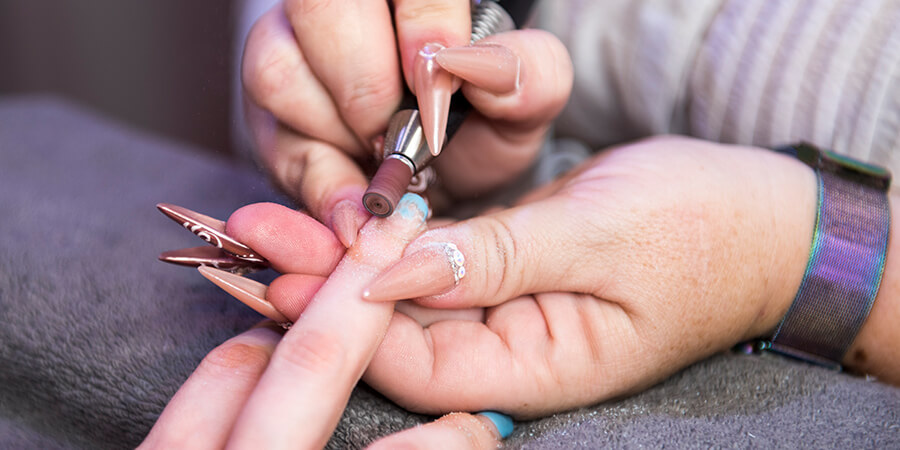 "If you're just starting to offer nail services, make sure you have the best possible equipment for a professional finish."
Rent out salon space to a nail technician
Don't have time to upskill? If you have space in your salon, why not rent out an area to a freelance nail technician. Alternatively if you are a mobile hairdresser, you could team up with a local nail tech and work together. Offering a Christmas hair and nails package is a great option, especially if your clients are short on time and don't want to make lots of appointments.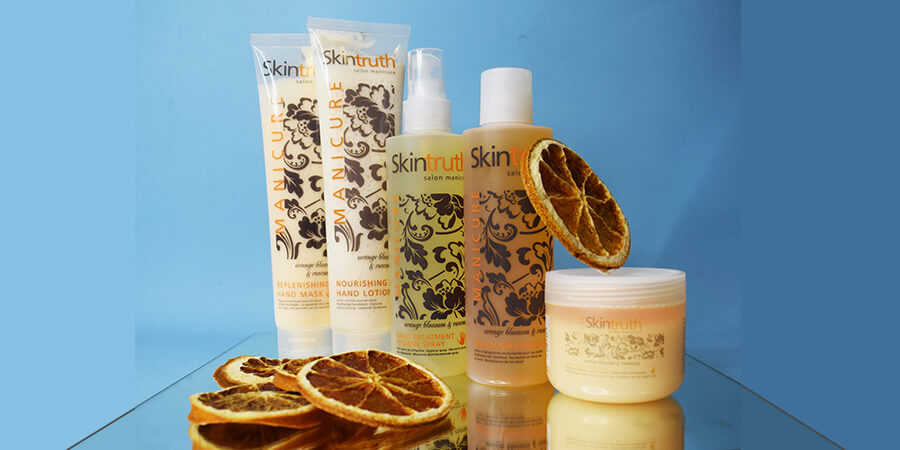 Invest in the right kit
If you're just starting to offer nail services, make sure you have the best possible equipment for a professional finish. Get started with the Skintruth® Manicure Kit and Pedicure Kit, all free from parabens and sulphates.
When the cold weather arrives, it tends to dry out our skin, especially our hands which are almost constantly exposed. Regular manicure treatments will ensure your clients hands are kept feeling and looking good throughout the harsh winter months.
Skintruth® Refining Hand Scrub is enriched with Sea Salt to remove dry and dead skin cells, leaving hands feeling silky smooth. Follow this with the luxurious Skintruth® Replenishing Hand Mask. Apply generously to your clients hands before wrapping in a towel and leaving them to relax for 15 minutes as the uplifting Neroli and Rosemary extracts help to nourish and revive the skin.
Skintruth® Cuticle Oil is specially formulated to nourish and repair dry, damaged cuticles. Educate your client to understand that repeated use of this vitamin rich oil drives the nutrients in deeper, creating stronger, healthier nails. Skintruth® is available exclusively at Sally Salon Services
Abbie McCann from Abbie's Beauty Salon recommends her favourite pedicure products from the Skintruth® range.
"For therapists that want to add that little bit extra to their pedicures try the Skintruth® Foot Masque. This is just a 10 min treatment but leaves the feet feeling extra soft. For extra results I would recommend wrapping the feet in cling film. But this isn't a must. I would use the masque after the Skintruth® Foot Scrub. This product can be used on dry or wet feet. I personally would do both for extra results for feet, it's a really nice treatment and really effective way to remove away all the dead, tired, hard skin on the feet and make sure they are ready to step out into the party season."
Ace your salon marketing
You've added nail services to your treatment menu - and now it's time to tell everyone about it! Change your business description on your website, Instagram and Facebook pages, offer introductory prices or create Christmas hair and nail packages for clients.
Work out your pricing
You know exactly how to price cuts, colour and other hair services - but where to begin with manicures and pedicures? Check out our blog on how to price your nail treatments, with expert advice from KUPA CEO Elaine Watson.
Don't forget your male clients
The number of men booking in for beauty treatments is on the increase. So make sure you offer manicures and pedicures to your male clients as well.
Recent Posts