How to become a beauty educator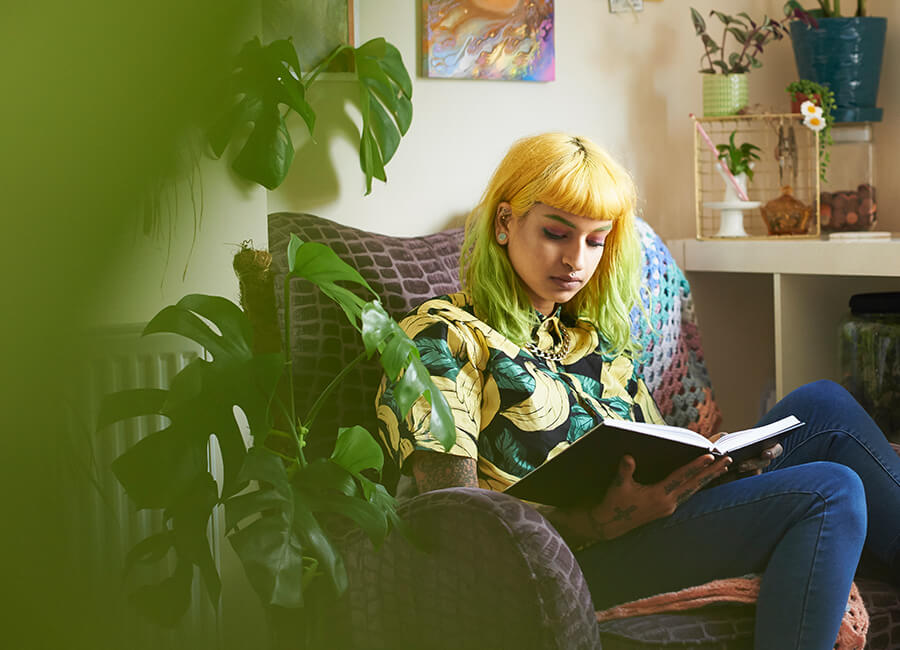 Ever thought about teaching? Not only does it pay to have extra skills in a competitive beauty industry, it can also boost your earnings. Claire Bowen, 44, from South Wales, trains nail technicians within our Sally stores. Here, she shares her journey to teaching beauty and the key things she's learned along the way.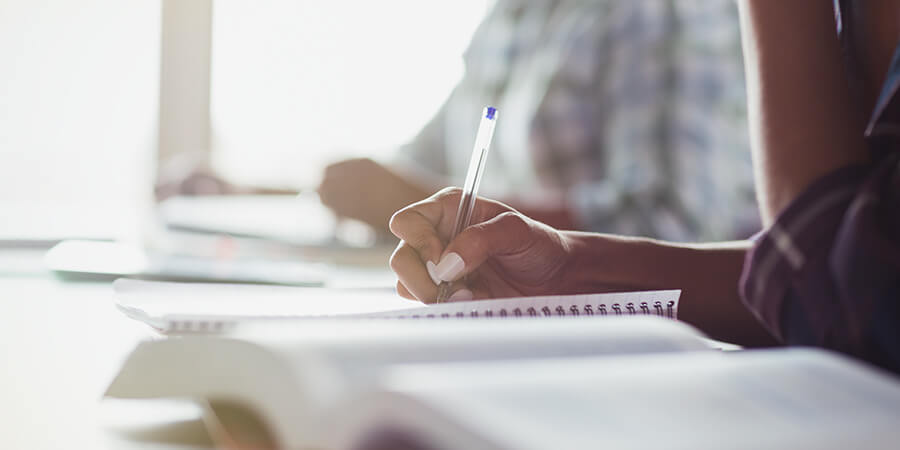 "I had a career change to become a beauty therapist"
"I had a midlife crisis at 30 when my daughter was born. I thought, 'I've got two kids - now what am I going to do?' At the time I was working for my father's minibus company and my friend suggested we go to college. I did a mani and pedi course and loved it. From there, I did courses in everything I could think of, from spray tanning to lash extensions."
"I had no teaching experience… but went for it anyway!"
"A couple of years ago I got ill with an oesophagus problem. I'm not the sort of person to dwell that I wasn't well so I decided to distract myself by doing another course. This time I booked in for the Award in Education and Training course. It was quite difficult because everyone else on my course was sent there by their work and had already done some teaching. I was the only one who had no experience. It was an intense course - it takes me a long time to learn! - but I really enjoyed it and put my heart and soul into it."
"You need to be confident about talking in front of people but remember, working in a salon will give you that confidence."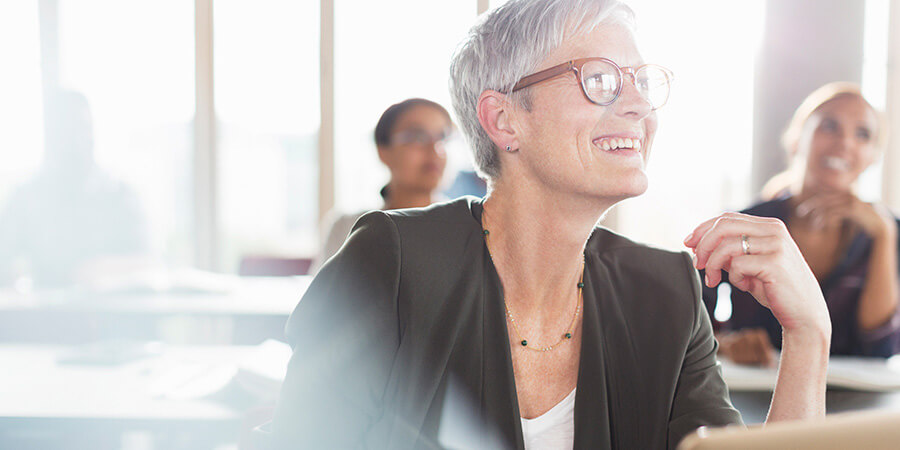 "A chance email changed the course of my career"
"I was going through my emails and spotted one from nail care company Cuccio saying they were looking for educators. By this point I'd run a salon for eight years and been asked every question going, so I thought why not!
"I had an interview with their Head of Education and then I went up to Liverpool to do their training. I then started teaching a few days a week but while I really enjoyed it, I didn't think it was fair on my clients. I had to decide where my passion lay and teaching won, so I gave up my salon last year. Now I work two or three days a week teaching and then I do my own clients from home two days a week. The way I look at my work week now is I never have a bad day. In a salon you'd always have that one client who'd bring your week down. I don't have that now, I always have a fantastic working week."
5 top tips for becoming a beauty educator
Feeling inspired? Follow Claire's advice and find out how to get into teaching beauty therapy…
1. Be approachable
"You need to be confident about talking in front of people but remember, working in a salon will give you that confidence. I'm quite chatty so when my students come in I put them at ease as fast as I can. Then I get a better relationship with them and they know I'm a normal human being. I'm very approachable. As soon as I've done that I've got their attention for the rest of the day."
2. Work with a reputable brand
"Lots of brands work with educators so have a look around and approach those you'd like to work with. I like working on my own and the freedom that Salon Services and Cuccio give me. I have my agenda but it can be tweaked around my student's abilities. Get with a reputable brand and you won't go wrong."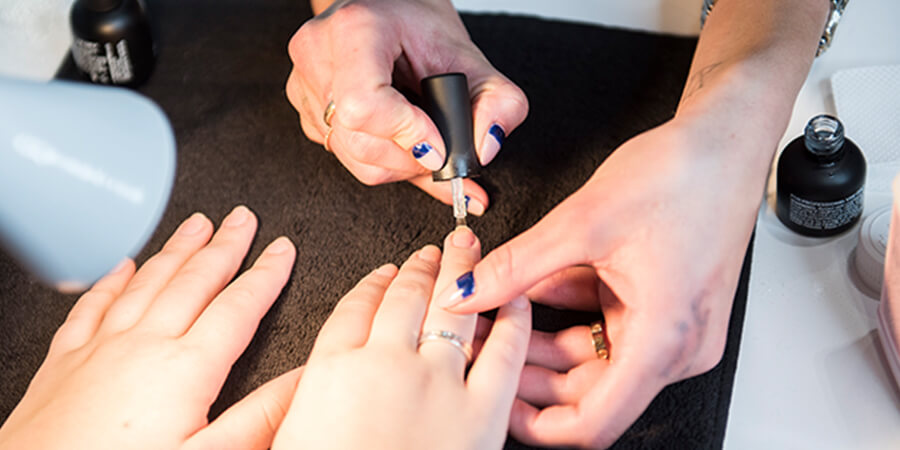 3. Pick your beauty teaching course carefully
"Do your research when looking for your beauty educator training course. There's plenty of courses to choose from so just make sure you check the qualifications and background of the organisers. It's a lot of money so make sure it's the right course for you. I liked the fact I knew my tutor and if I had a problem I could just phone her."
4. Never stop learning
"I learn things from my students every single day. A few weeks ago one student showed me how to marble with acrylics, a skill she'd seen on YouTube. From ombre to foils, there's always something new to learn. I love the fact that I'm always learning: I am teaching them and they are showing techniques to me."
5. Practice, practice, practice
"Before my first class I did mini teaching sessions at home. I'd make Powerpoint slides on my laptop and talk through them to make sure I knew what I was going to say. It was nerve wracking in the beginning so sometimes you've just got to fake it till you make it!
"It might be years since you were at college so refresh your knowledge - go through everything, start at the bottom and learn it all over again. That means when you're standing up and doing your class you are confident and know exactly what you're talking about."
Never stop learning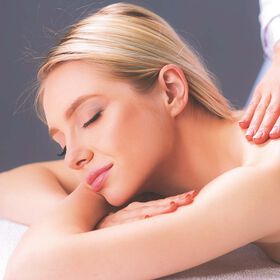 <style>.availability-notavailable, .availability, .variation-list { max-width: inherit; display: none !important; }</style>This home study/distance learning course enables you to gain the level 2 foundation Anatomy & Physiology Knowledge required for your career as a beauty therapist. <br> <br> <b>Top Features</b><br> <ul><li>Learn at your own pace you can work through your Manual at a time & pace that suits you</li> <li>You will receive an introductory phone call from an educator, offering help & advice, they will also be available to you via email throughout your course if needed</li> <li>Each section is followed by a Q&A section that is completed by the student, once all sections are complete they are then submitted to your educator for marking. </li> </ul><br> <b>Key Learnings</b><br><ul> <li>The anatomy and physiology manual breaks down the different systems of the human body into the below easy to follow sections: Skin, Skeletal system, Muscular system, Respiratory system, Circulator system, Nervous system, Digestive system, Urinal system, Endocrine system.</li> <li>Upon completion you will receive an accredited e certificate. </li> </ul> <br> <b>Additional Information</b><br><ul> <li>Students must be at least 16 years of age</li> <li>Within 48hrs of booking you will receive a welcome email from the training provider to arrange your introductory phone call</li> <li>Dependent on your pace we estimate the manual takes up to 20 hours to complete</li> <li>The Manual is included in the cost of this course and will be emailed over to you after your introductory phone call with an educator</li> </ul>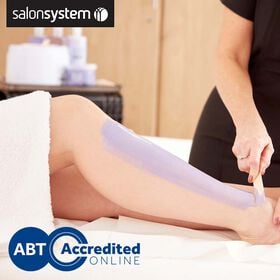 This course is essential for anyone wishing to offer this very popular beauty treatment or to refresh their knowledge and improve waxing proficiency. The emphasis is placed on acquiring practical competence using Award Winning Just Wax Warm Wax. <br> <br> <b>Top Features</b><br> <ul><li> Salon hygiene, sanitation/health and safety </li> <li> Client consultation, contra-indications and client care </li> <li> Client treatment step by step video </li> <li> Full understanding of the Just Wax brand and its products for warm waxing </li> <li> The skills and knowledge required to successfully perform a warm waxing treatment </li> <li> Health and safety knowledge specific to waxing, aftercare advice for the client and troubleshooting </li> </ul> </li> </ul><br> <b>Key Learnings</b><br>Your in-store practical face to face training will cover: <ul> <li> Guided learning using strip and spatula waxing procedures of full leg, bikini, underarm, brow tidy (not shaping) and upper lip </li> <li> Unique Speed Waxing Technique - half a leg in 4 minutes </li> </ul> <br> <b>Additional Information</b><br><ul> <li> Students (and any models) must be at least 18 years of age </li> <li> You will work on each other for the practical session so please ensure you have minimum hair growth of 3mm</li> <li> Please ensure you have no contra-indications to the treatment. Should you not be able to have the treatment due to medical reasons you can arrange to bring a model, please contact Training Solutions direct to arrange this </li> <li> All products and equipment are supplied for the duration of the course by your educator. However if you wish to use your own or purchase your own for use upon completion of the course, please refer to the kit listing in the booking form </li> <li> After your course, you will continue to have access to the online learning portal, valid for 1 year </li> <li> Upon completion you will receive an accredited e-certificate </li> <li> Course duration: 1 day, 10am – 2pm </li> <li> 4 CPD hours & 4 CPD points </li> </ul>
Recent Posts