Get the Look: Using Wunderbar Violet Hair Dye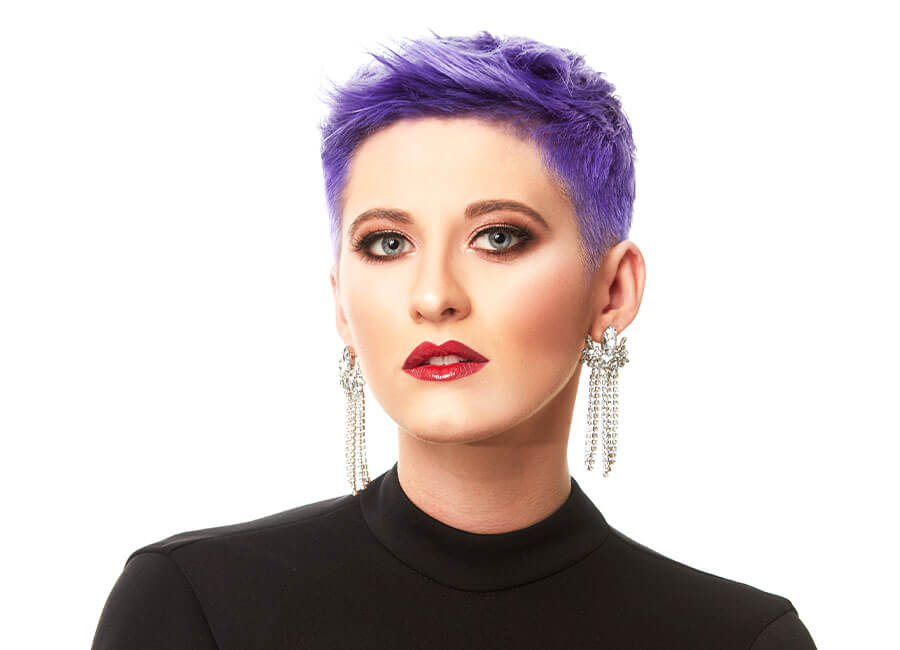 Looking for colour inspiration in 2020? Check out the Wunderbar colour range and create this vibrant violet hair colour for your clients.
Bespoke beauty was a huge trend in 2019. So why not take it even further by offering your clients a totally individual hair colour in 2020. 
Using the Wunderbar colour range , now available at Salon Services, you can create an infinity of colours. Simply use the colour range coordinates in the Wunderbar colour chart to create a personalised shade. 
For the latest in our 'how to' guides, we created this vibrant violet hue. Rena Parrock, our National Colour Specialist, says, "This on-trend and fun, short crop cut is enhanced with Wunderbar Freestyle Violet hair dye. These colours leave you with intense, vibrant results."
Follow our step by step guide and recreate the look for your clients. And check out our other Wunderbar looks - bold blue and rose pink.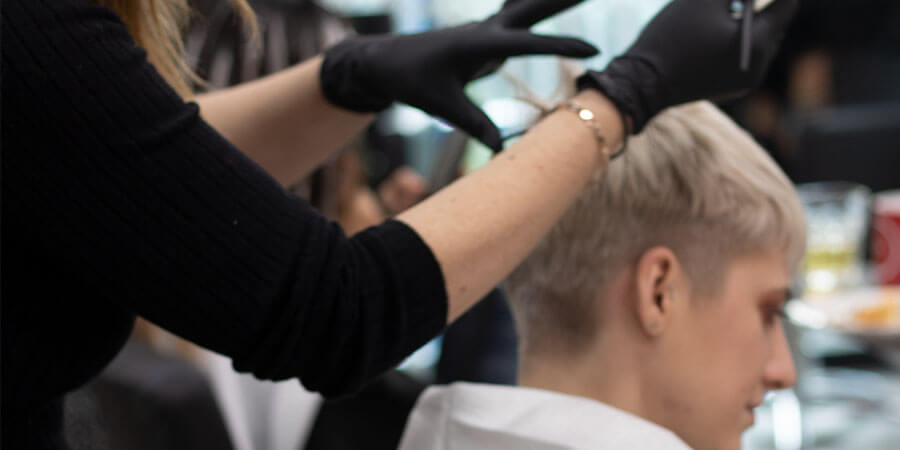 Step one
Pre-lighten the hair to obtain optimal results. With this look we used Wunderbar bleach and 20vol peroxide. on the scalp to lift the natural colour to almost white blonde.
Step two
After rinsing out the bleach thoroughly we applied the Freestyle Violet shades directly onto the pre-lightened hair. Leave for 15 minutes.
"These colours leave you with intense, vibrant results."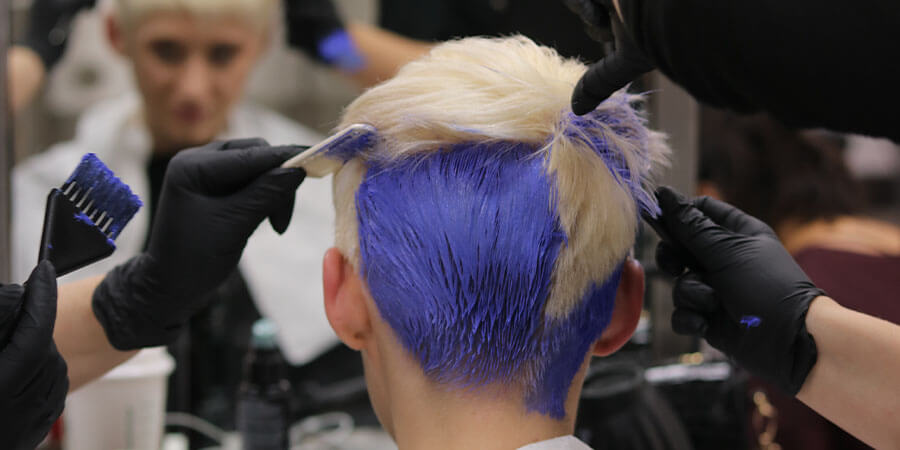 Step three
Rinse thoroughly and condition using Wunderbar Colour Protection Conditioner. 
Step four
Style using a Barnum dryer on a slow speed.
Recent Posts