Get inspired with Autumn season hair & beauty trends

Down to Earth
This seasons' trends are down to earth and inspired by the wild textures and shades of nature that are in full-force at this time of year. Women's hair is natural with a touch of rebellion and hair colour is an intense shade of red and orange that is painted on for a fiery finish. Nails are natural with delicate detail placed sparingly for a minimalist yet striking effect whereas makeup contrasts this with lips drenched in high shine burgundy colours and eyes making a statement in deep plum and metallic berry shades.
For men, longer hair has height with a rugged, wind-swept, almost messy style that is matte in texture. Men's hair colour is rich with saturated ginger tones for a bold and intense look.
Fiery Orange
The key to this look is to apply colour as if brushing paint on a canvas. Saturated, intense tones of orange evoke images of fire and autumnal sun – a central influence in this trend. Different shades can be layered together for a multi-tonal effect. Alternatively, a single colour can be used for a bolder look. There's no denying it, this colour is a winner for the autumn season.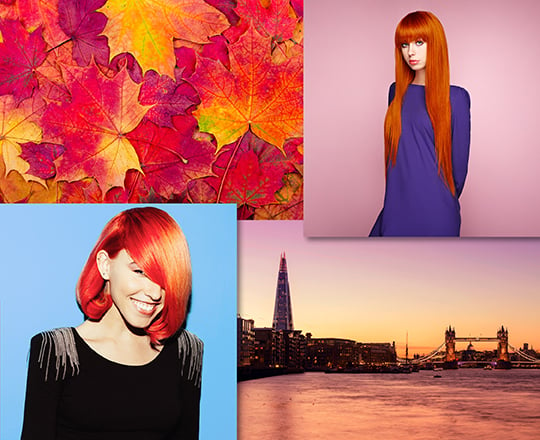 For this trend, we recommend trying:
Ion Colour Flash Semi-Permanent Hair Colour in Exotic Orange or Chaotic Crimson
Nature Girl
Waves and curls are rebellious this season reflecting the wildness of nature through brushed-out, hay-like textures and twisted shapes. In both cases, the desired texture is soft and matte. Cream-based hair products provide much-needed definition and hold, as well as hydration.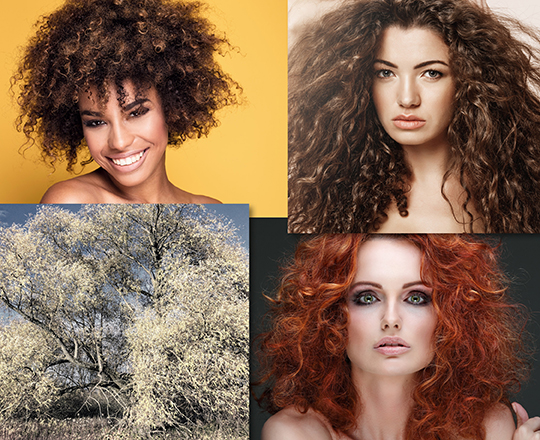 For this look, we recommend:
Cricket Ultra Smooth Pick Comb
Comare Grip Mk V Metal Comb
Cantu Care & Styling range
Berry Vamp
Embrace dark and daring with rich, intense colours across eyes and lips. Deep plum and metallic berry pigments should be taken right up to the brow for a diffused effect, while thickly painted burgundy lips with a high-shine finish make an equally strong statement. Don't be afraid to take colour over the lip line for a fuller look.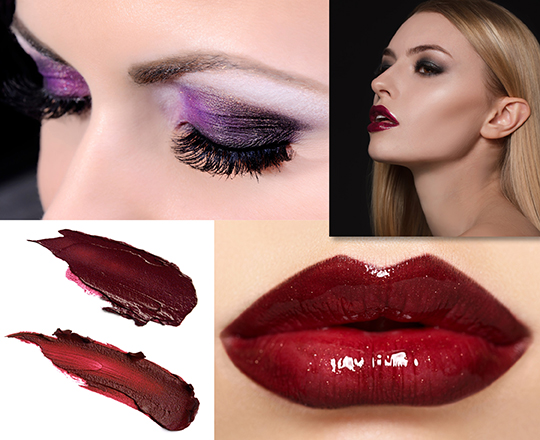 For this trend, we recommend trying:
Lord & Berry Seta Eyeshadows in Toomany
Revival, and Saloon
Lord & Berry Timeless Kissproof Lipstick - Brave Red 2g
Lord & Berry Skin Lip Gloss in Flirt and Maraschino
Lord & Berry Vogue Lipstick in Red
Black Red, and Red Carpet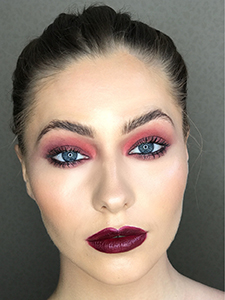 Abbi-Rose Crook, MUA and Brand Ambassador for Lord & Berry was inspired by the deep rich plum lip colour that was seen on the Valentino catwalk at London Fashion Week. For these standout lips, Abbi-Rose used Lip Liner in Blush and mixed together Lord & Berry Vogue Lipstick in Black Red and Red Carpet. We love it!
Finer Details
Less is definitely more when it comes to this nail trend. Nails are left bare or painted nude and feature delicate details such as dots, squares, lines and intricately placed gems to give fingertips a minimalist but striking look.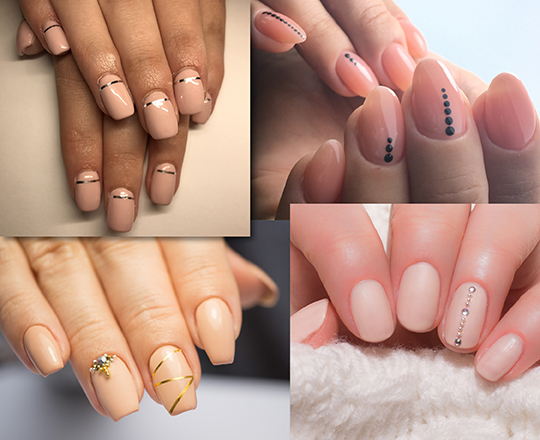 For this trend, we recommend trying:
Mini Mani Moo Mess No More Liquid Tape
Salon Services Dotting Tool Set
Nazila Love Glamour Clear Crystals Nail Art Wheel
Cina Design A Line Nail Art Kit
Cina Diamonds and Daisies Decal
Gelish Soak Off Gel Polish in Simple Sheer
New Spice
It's all about one-dimensional colour for men's hair this season. Rich, vibrant and saturated ginger tones define this look. Colour should coat the entire head for maximum intensity. Use enhancers to added vibrancy and warmth.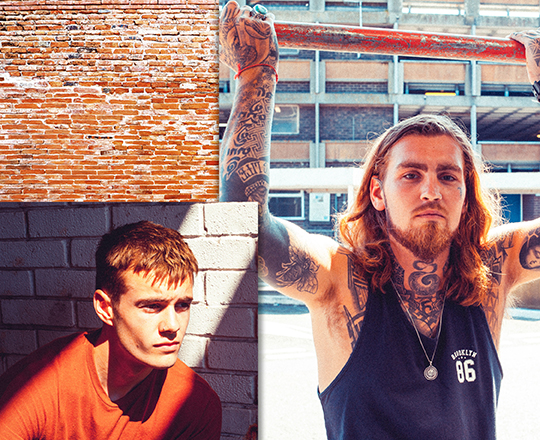 Hair by Mike Taylor. Photography by Liam Oakes
For this trend, we recommend shades from the XP family. Try:
XP100 Permanent Hair Colour in 7.44 - Intense Copper Blonde
or
8.4 – Light Copper Blonde
XP100 Light Radiance Demi-Permanent Hair Colour in 7.43 - Medium Blonde Copper Gold
XP200 Natural Flair Permanent Hair Colour in 7.4 - Copper Blonde
or
8.40 - Light Intense Copper Blonde
Style Undone
This trend calls for windswept textures and a matte, hay-like finish. Best with longer hair, high spikes and rough tousles to give an effortless look. Products that provide hydration while giving hold, definition and height are essential. Blow-dry hair with a round brush to create an unkempt texture.
For this trend, we recommend:
Wahl Academy Collection Gumma
Wahl Academy Collection Fibre
Schwarzkopf Professional Silhouette Super Hold Hairspray 750ml
S Professional Volumising Round Boar Bristle Brush 19mm
Recent Posts