Get inspired with Autumn season hair & beauty trends

Down to Earth
This seasons' trends are down to earth and inspired by the wild textures and shades of nature that are in full-force at this time of year. Women's hair is natural with a touch of rebellion and hair colour is an intense shade of red and orange that is painted on for a fiery finish. Nails are natural with delicate detail placed sparingly for a minimalist yet striking effect whereas makeup contrasts this with lips drenched in high shine burgundy colours and eyes making a statement in deep plum and metallic berry shades.
For men, longer hair has height with a rugged, wind-swept, almost messy style that is matte in texture. Men's hair colour is rich with saturated ginger tones for a bold and intense look.
Fiery Orange
The key to this look is to apply colour as if brushing paint on a canvas. Saturated, intense tones of orange evoke images of fire and autumnal sun – a central influence in this trend. Different shades can be layered together for a multi-tonal effect. Alternatively, a single colour can be used for a bolder look. There's no denying it, this colour is a winner for the autumn season.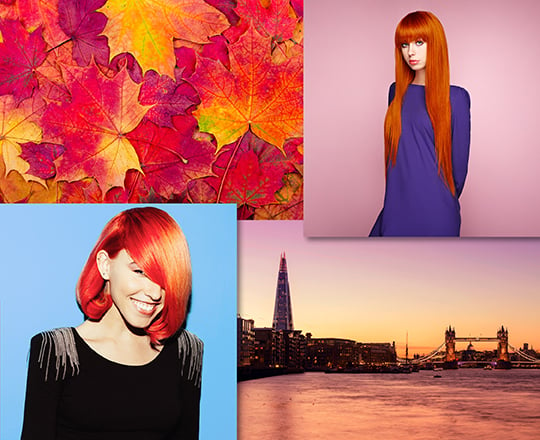 For this trend, we recommend trying:
Ion Colour Flash Semi-Permanent Hair Colour in Exotic Orange or Chaotic Crimson
Recent Posts