Freelance? Beauty coworking could be the business boost you need…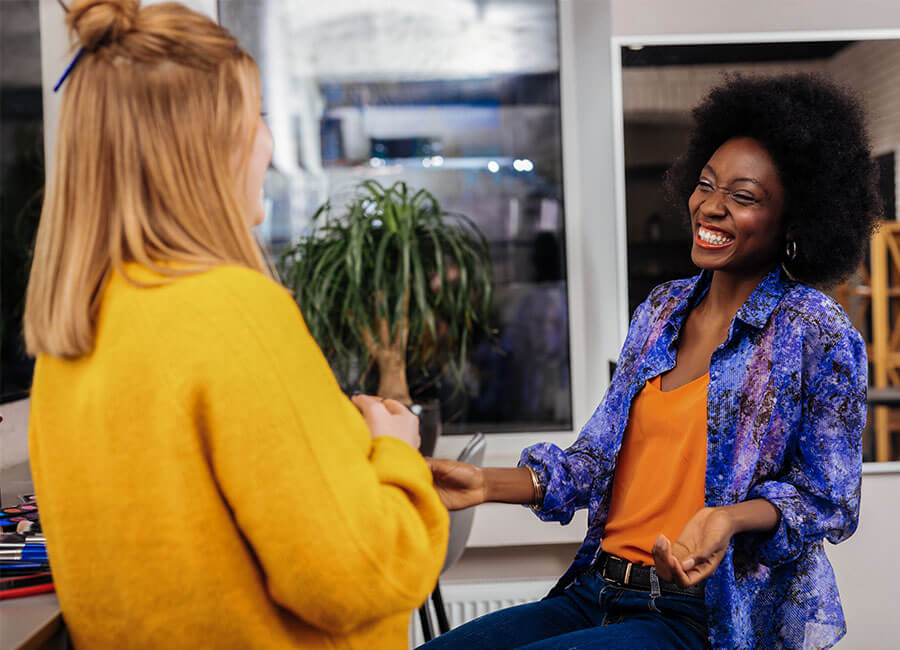 There are so many benefits of being a freelance hair and beauty professional. You can pick your own hours, set your own rates and build the business that you want. Yet it can be a lonely place… until now. Coworking spaces for the hair and beauty industry are starting to pop up: from The Palms Peckham through to the Hunter Collective (HC).
Lacey Hunter-Felton, founder of the HC, says, "We have the top level of the industry all working together, collaborating, sharing skills and knowledge yet they are all completely self-employed, running their own schedules and finding their own work life balance.
"It's a completely new way of working for the hair and beauty industry but it's really working!"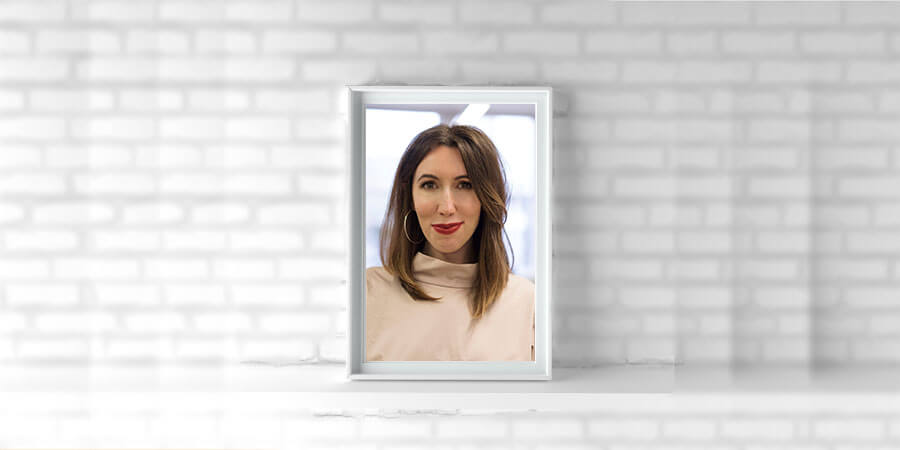 "I've been in hairdressing for 18 years…"
"...and after I turned 30 I decided I needed to figure out a new work life balance along with how I'd further my career.
"I love hairdressing and my clients, it really is the best career in the world. But after travelling to America and seeing how the incredible stylists were working around me, I felt there could be a new take on how professionals share space.
"From that, the Hunter Collective was born and I set up a 2,000 square foot warehouse in Farringdon with my business partner Nico Bonfiglioli in 2017. We wanted a space where freelancers across the industry could join us as members while having complete flexibility and independence on how they run their clients and their day."
"When you're freelance you can feel really disconnected from the industry and feel like you're not necessarily part of it. Coworking breaks down the barriers of loneliness that freelancing can bring"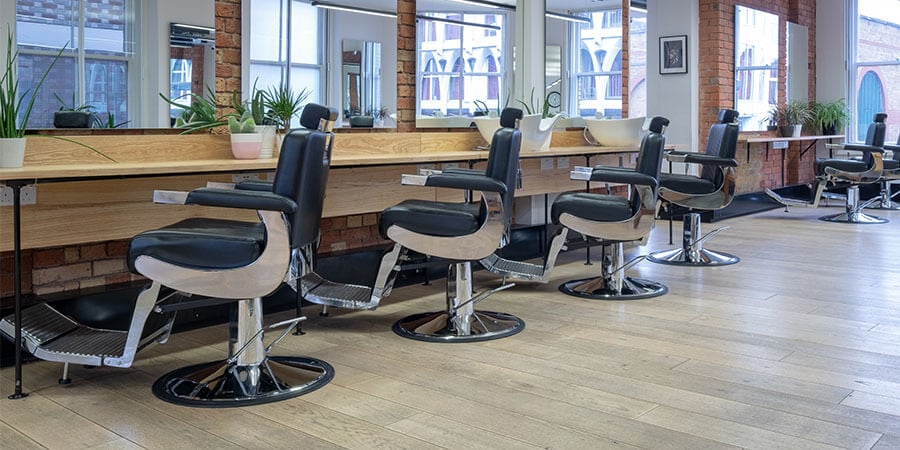 "As a freelancer, you don't want to pay for something you're not using…"
"...instead it's like booking a restaurant and you only pay for the chair when you're using it. There's no day rate, no wastage. When we set up HC we really stripped back every element of the working day and only left what we felt was absolutely necessary.
"Over the last few years we've taken every bit of feedback we can get from our members and are constantly shaping the business.
"All our members come in for an interview and a trial day on the shop floor before joining. They have their own payment system and we're totally brand neutral.
"Chairs are booked online hour by hour. Decide the hours you want to work, open up your appointment book on our system and then your clients can book in."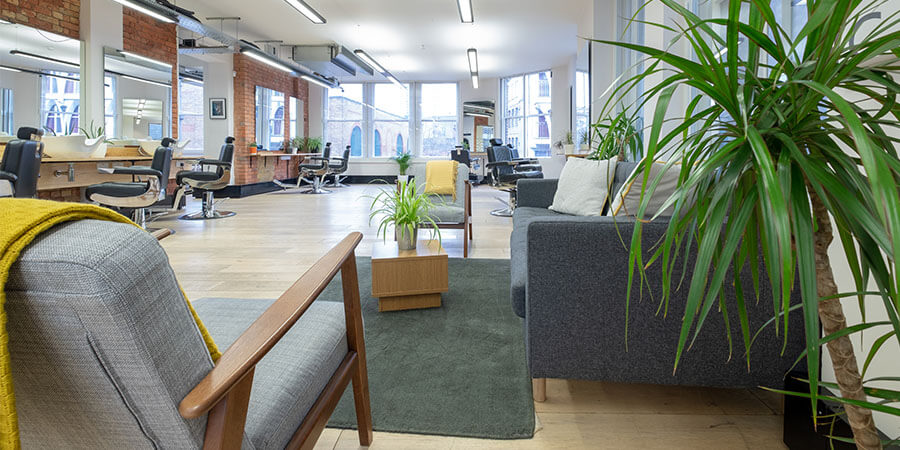 "Coworking for hair and beauty professionals is on the rise…
"...We started with five chairs and are now up to nine. We're adding a handful more over the summer and then opening another coworking space in London in 2020. The ultimate plan is to go global!
"I built HC because I felt it could work with freelancers all across the world. We're all great at what we do, we just need space to work.
"While I was travelling I thought it would be amazing to have something like Soho House, where you can drop in and use the facilities. Whenever I travel for work, I always have the same problem: I'm on a shoot and someone says they'd love me to cut their hair but I don't have any way of washing their hair.
"In a hotel, it's not really the right space for me to educate the person about the equipment or product. A coworking space is perfect for all of that and more."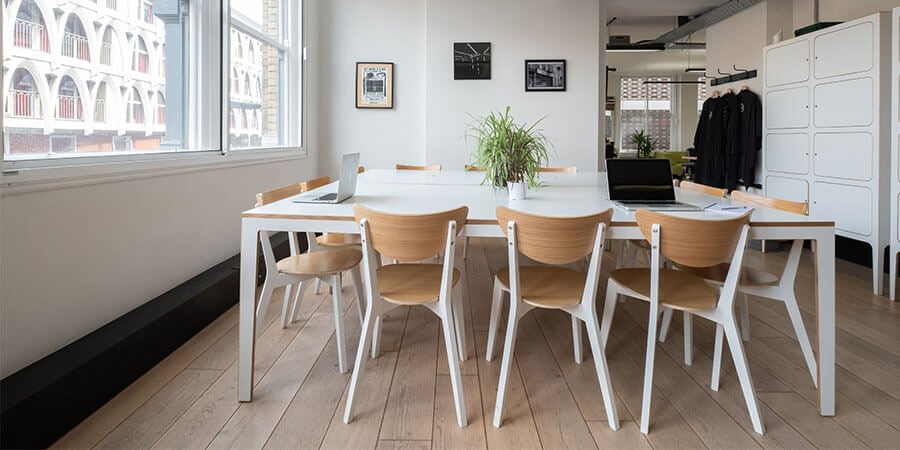 "There's more to it than the shop floor…"
"... HC is not just chairs. There's also a hub space which we encourage our members to use as a hot desking area when they are working on other elements of their business, be that planning, social media or educational courses.
"Whatever it is, we've set up an office environment for them. You can network there, hold meetings there. When you're freelance you can feel really disconnected from the industry and feel like you're not necessarily part of it. Coworking breaks down the barriers of loneliness that freelancing can bring."
"We'd love to hear from you…"
"...we've got hairdressers, a nail bar used by some of the most incredible nail technicians in the country and we've also got a trichologist. The most important thing about HC is the shop floor. All hair types are catered for and there's no boundaries – everyone is welcome!"
Do you work as a freelancer? Have a look at the freelance friendly furniture and equipment that we stock to make your life easier
Stay inspired
Recent Posts