All you need to know about social media for your hair & beauty business

It's exciting thinking about the type of hair and beauty business you'll run when you've finished your training. But you might be feeling a bit unsure about how you're going to actually promote your work… and find clients.
"A key tool for your new business is social media", says Rochelle White who owns a PR and marketing agency in the same name. "It's free, nearly everyone uses it and it can help you target the right clients for your business. Everything you do will be built around that so have fun with it and build a personal and professional brand that you are happy with. At the end of the day, it's all about you."
Here are Rochelle's tips for setting up and running social media accounts for your business.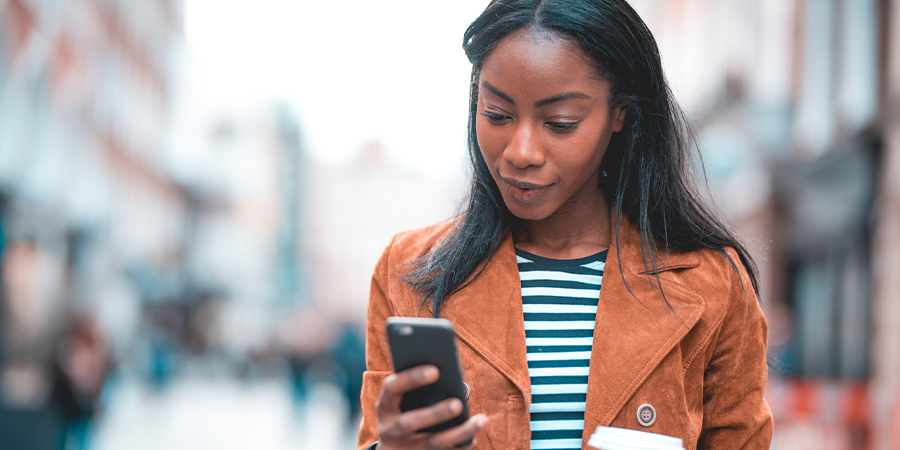 Set up business accounts
You'll have been using social media on a personal level for years. Which means you *might* have photos and posts that aren't exactly professional…
"After qualifying I'd definitely recommend you set up business social media accounts", says Rochelle. "When it comes to building your brand, you want to develop your personal profile. But that doesn't mean sharing your nights out and holidays with any potential clients. It's sharing who you are so people can get to know you a bit better."
Having separate accounts for your business means you can also use your new business name and really focus on your brand. "Whatever name you go for, make sure it's really relevant to you and the brand you're trying to build", says Rochelle.
"Understand where your audience is based and which of your posts they click on. This helps you then build a stronger strategy to move forward."
Introduce yourself
So, you've got your new social media accounts. Now you need to get some followers! The first step is introducing yourself, says Rochelle. "If you're training or have just qualified as a hairdresser for example, explain who you are, what your speciality is and so on. People then start building a profile of who you are. You can also use social media as a way to showcase your work. If you are training, show the work you have done; maybe you've worked in a salon as part of your course or taken part in a college show. Showcasing all of that, and showing yourself in a professional setting, works really well."
Know who your audience is
Take a moment to think about the type of clients who will book in with you. Are they young, old, mums or families? "Always be mindful of who you are trying to reach," says Rochelle. She recommends creating 'user personas' to really pin down who your audience is on social media… and IRL. You can then keep these people front of mind in anything you post. Sprout Social have a free and handy guide to creating social media personas.
Understand which social media channels are best for you
Love TikTok and Instagram? They may be great for your personal social media, but they might not be the best place to find clients when you qualify as a hair and beauty professional.
"Different social media platforms will help you achieve different things so it pays to be mindful of that," says Rochelle. "Instagram, Snapchat and TikTok are great for building brand awareness but probably won't help you find customers. Facebook is much more targeted and can be aimed at local people. This means it's probably the right channel for you to find clients and book in appointments. Have this in mind as part of your social media strategy."
Have a strategy
Social media is a really effective tool for marketing. So think about what you want to achieve: do you want to find customers? Or simply let people know about you and your work?
When you've decided on your objective, this will then form the basis of your posts and messaging. Rochelle adds, "Consistency is key. So many people check social media at different times so I don't think there is a right or wrong time to post. But if you say to yourself you're going to do 3 posts and a Story every day, then stick to it. That means your audience will know what to expect."
Get to grips with your analytics
Another brilliant thing about using social media for your hair and beauty business is you get to know exactly who your audience is…and what they are interested in. And rather than paying mega bucks for this information, it's all right there in your social media analytics.
"With clients, we always tell them to look at their back end, Google analytics and social media insights" says Rochelle. "This helps you build a picture of your audience and what content works. You might be putting loads of time and effort into Instagram, for example, because you think that's where your audience is. However, your analytics might reveal you are getting more traction on Facebook, so it makes sense to focus your efforts there. Understand where your audience is based and which of your posts they click on. This helps you then build a stronger strategy to move forward."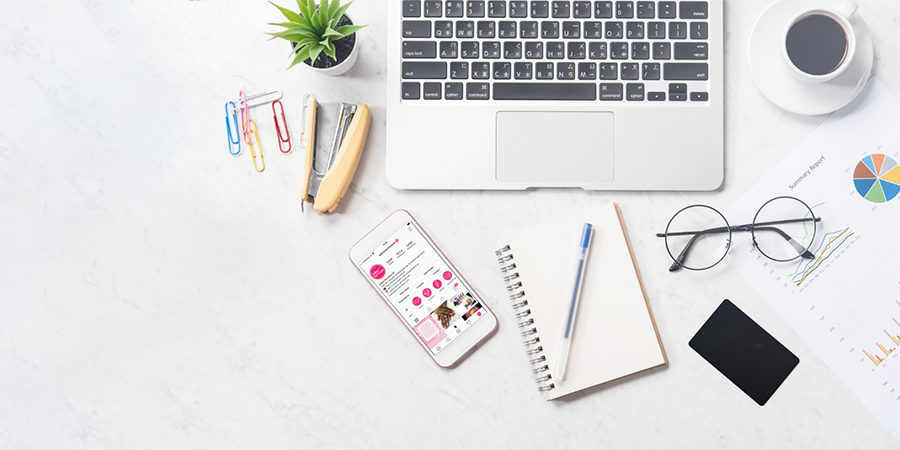 Plan ahead...but not too much!
It pays to be organised. But while you can pre-plan some of your posts using scheduling tools like Hootsuite or Buffer, Rochelle warns against over-planning. "You can schedule some posts like throwback Thursday or if you have deals on when your business is up and running. But a lot of the time you have to go on what you're doing every day. It might be one day you have a really interesting hair client and the next, you're at a trade show. Be flexible with what you're posting."
Engage with your audience
Just as you've been trained to chat to your hair and beauty clients, you want to be just as chatty with your social media followers. "It's so important to engage with your audience", says Rochelle. "If they are in-boxing you questions or asking for advice then you can go back to them directly. You can also showcase your customers. For example, say how lovely it was to see them today and would they mind you sharing their picture on social media. Make sure you tag them as well. This helps drive your brand awareness and also shows you care about your clients."
Use social media to build relationships with brands
It's not just potential clients you need to engage with. You can also use your social media platforms to build relationships with brands. "If you go to trade shows or events, use your Stories or feed to say where you are, what you've bought and tag the brands as well. That's a great way to start building those relationships with the brands."
Be authentic
There are bound to be loads of social media accounts you've followed during your training. But while you can take some inspiration from them, make sure you develop your own style and tone in your posts.
"Try not to look at what other people are doing and try not to copy them", advises Rochelle. "What works for one person might not work for you."
She also recommends a mix of content to build your brand. "The hair and beauty industry is incredibly visual so you've got loads of content right there anyway. But mix it up a bit - don't just post about hair or nails. It needs to be a mix of your work, what you like and your own personality."
Recent Posts