All you need to know about lash lifting

"What is a lash lift?" was the second most searched beauty question of 2018 according to Google. So if you're not already offering them to your clients, now's the time to start! We spoke to lash expert and Lash FX brand developer Natalie Piper to get her top tips for the perfect lash lift.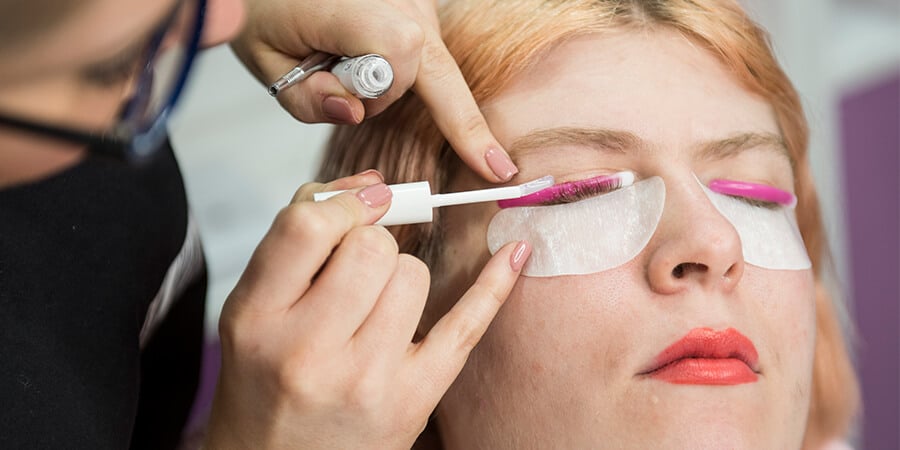 So, what is a lash lift?
A lash lift is a bit like an eyelash perm and gives the same effect as using an eyelash curler. A natural, semi-permanent lash treatment, it lasts 8-12 week and is suitable for clients no matter what their lash length.
Natalie says, "Lash lifts are becoming really popular. At our salon we used to just do lash extensions but now more and more people are coming in asking for lash lifts. I think it's because they are low maintenance and suitable for everyone, whether they have short lashes or long straight lashes."
Lash lifts are also a great way of introducing clients to the idea of lash extensions. "Some people find the thought of lash extensions intimidating. A lash lift is a great way to start. A lot of people tend to go from a lash lift to extensions", adds Natalie.
"Encourage your clients to book in for their next appointment every couple of months."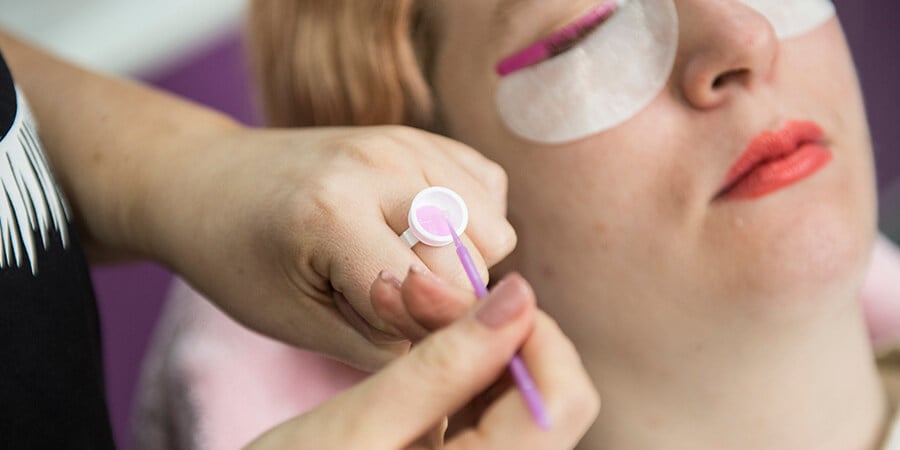 What's the difference between a lash lift vs. lash extensions?
Lash extensions are applied to natural lashes to increase curl, length and volume. They need maintenance every 2-3 weeks to keep them looking their best. Meanwhile a lash lift is a natural enhancement of your client's lashes which requires no maintenance.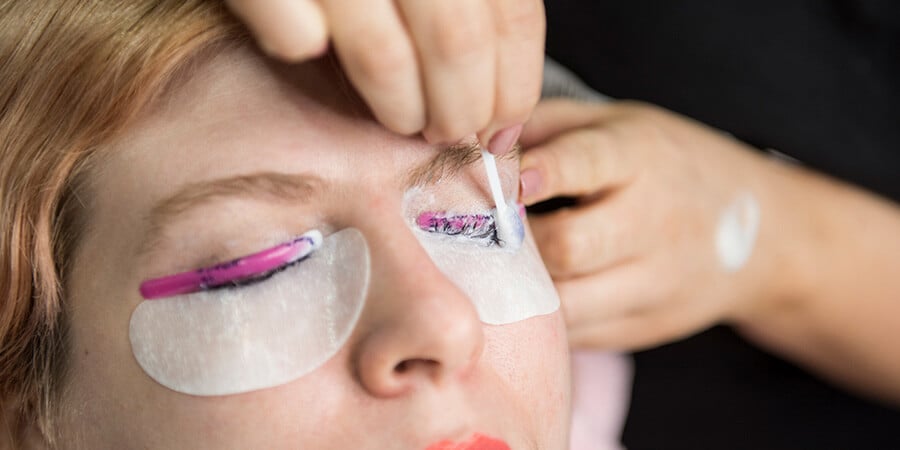 How to do a lash lift
Follow Natalie's step-by-step guide to giving your clients a red carpet-worthy lash lift…
Step One Firstly, chat with your client about what lash lift effect they want. Natalie says, "If someone wants their lift to look like they've used an eyelash curler then we lift from the root."
Step Two It's important to prep the lashes properly, cleaning the eye area to make sure there is no residue of makeup. When that's done, pop a silicon mould onto the eyelid and, using a water-soluble adhesive, carefully curl the lashes onto the mould. Then apply a solution to break down the bonds of the hair and make it susceptible to a change of structure. This is usually left on for between 6-10 minutes.
Step Three Remove the solution with a cleanser and then add the second solution which sets the eyelashes into place. This is left on for a similar amount of time.
Step Four Remove the silicon mould and brush the lashes through with a conditioning serum.
How long does a lash lift last?
Encourage your clients to book in for their next appointment every couple of months. Natalie says, "The lash lift will tend to last up to about 8-12 weeks. Most people would have the lash lift procedure redone after about seven weeks which is when their lashes have grown out and replaced themselves fully. It's a very low maintenance lash service. It means you can also use your normal makeup, mascara and makeup remover."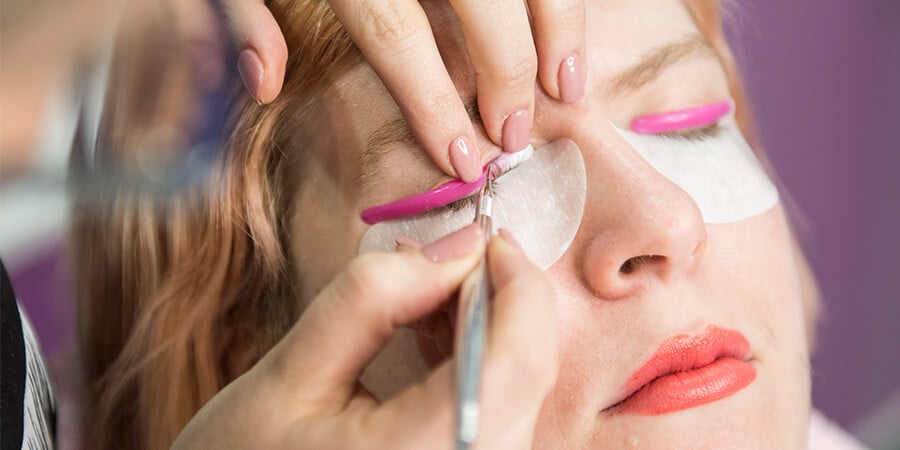 Common lash lift mistakes
Lash lift not working? Here's Natalie's trouble-shooting guide…
#1 Lashes not lifting properly
This could be down to not preparing the lashes correctly. "If you don't clean them thoroughly to start with, it makes it more difficult for the solution to permeate into the hair and it doesn't take as well so you won't get that sharp lift. Another issue is if the lashes are not lifted neatly, or if they are not pulled tightly onto the wand, the lift will be less effective. Solution must be applied to the very base of the roots - the roots will lift the rest of the lash into position. If this part is missed then the treatment won't be as dramatic or last as long."
#2 Gaps in the lashes
It's vital you spend time brushing the lashes onto the mould to make sure there are no gaps or eyelashes pointing the wrong way. "This process needs to be accurate to make sure the lashes are lifted in the way you want them", says Natalie.
Learn more about lash lifts
Why not book onto our Online Lash Lift, Curl & Tint Course
Follow Natalie on Instagram, @nataliep_lashperfect
Recent Posts